Last weekend we ventured into the woods near where we live and happened upon a stream which was deeper than usual thanks to all the rain we've had. It lead to lots of chat about why the stream might be deeper and how we could measure it.
We found a very tall, dry stick and very carefully dipped it in the stream so we could see how far up the stick the water came. This then led to lots more fun science in the forest!
Pooh Sticks
I'm sure you know how to play pooh sticks already, but if not the idea is to drop a stick into a stream, usually before a bridge and see whose stick emerges first.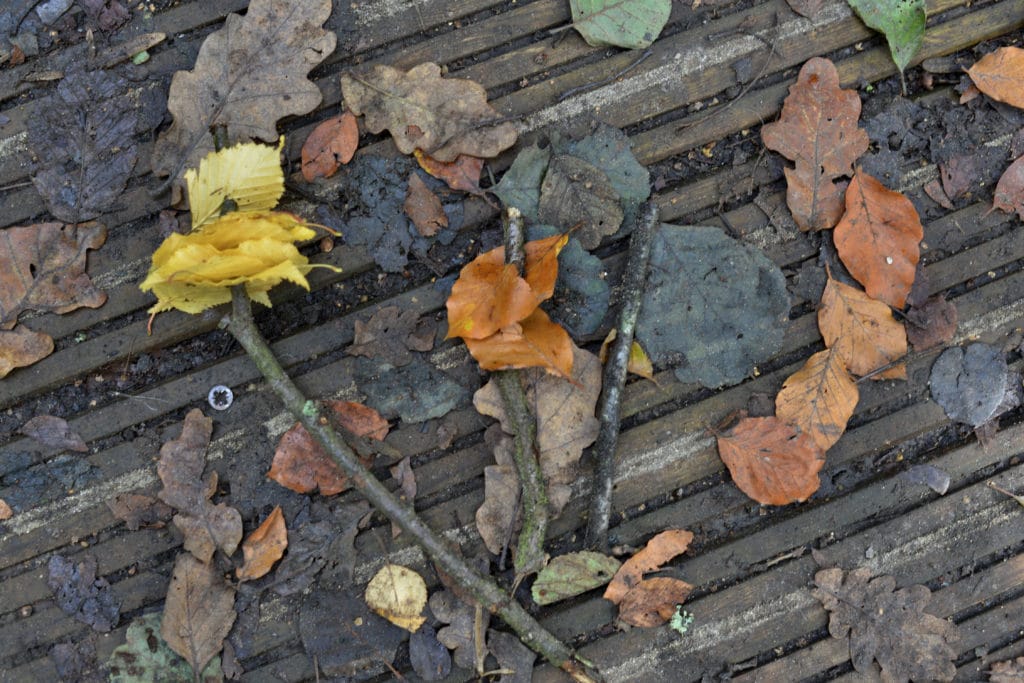 We added some leaves to our pooh sticks so they were easier to recognise. We found smaller sticks worked better as they were less likely to get stuck.
What makes the biggest splash?
We then dropped some different sized pinecones and sticks in to see which made the biggest splash, we found that heavier objects made bigger splashes, but it also depended how hard we threw them.
We laughed a lot when one child appeared with this rather large object, which did indeed make a very big splash ( we fished this one out afterwards as we didn't want it to block the stream ).
Who's behind you? – Science in the Forest
Another favourite game in the forest is to creep up on each other and see if we can be so quiet the other person doesn't hear. We've learned that leaves and sticks make a lot of noise when you stand on them!
More science in the forest!
Collect pinecones to make a pinecone weather station
Find out how tall a tree is
Collect leaves, pinecones or sticks to make estimating jars.
Can you find out how old a tree is?
Make a potion. Which shape and size stick makes the best stirrer?
Next on our list is to find a catapult shaped stick and try different materials as the sling, which do you think would work the best?