Welcome to Christmas Around the World, today we are visiting Costa Rica.
Christmas Around the World has been organised by 
Living Life Intentionally
, by clicking on the image above you can find out more about the series and  download a free Ebook to fill in as you follow the  
Christmas Around the World
.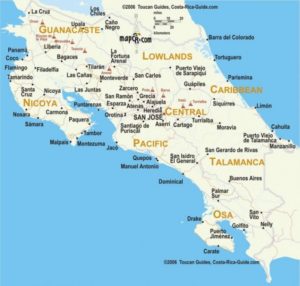 Children in Costa Rica start their long summer holiday in December and adults get their aquinaldo ( bonus of one months pay ) from their employer.
The Christmas season starts on December 16th and there are three main parades.
El Carnival involves dancers and musical groups from all over Costa Rica.
El Tope is a parade of horses, horse drawn carriages and hand painted ox carts. The carts were originally pulled by people until 1840. When the exporting of coffee increased, the carts were then pulled by oxen to transport coffee to ports and other goods back. More than 3000 horses are involved in the parade and cowboys and horse breeders invite the public to ride with them.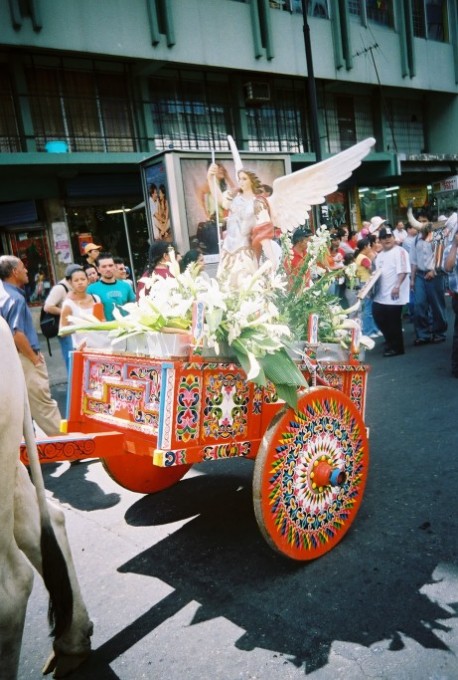 El Destile de Luces is a night time parage with thousands of Christmas lights.
Christmas Traditions
People decorate their houses with beautiful tropical flowers and a model of the nativity scene ( the Pasito or Portal ) is at the centre of the display. This is also decorated with flowers.
Christmas wreaths are made of cypress branches and are decorated with red berries and ribbons.
On Christmas Eve most families have a late night dinner of pork leg and tamales with eggnog before heading to midnight mass.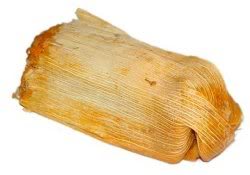 Christmas Day
Children believe that baby Jesus brings presents to them and even write letters to Baby Jesus 'Cartas al Nino' asking for the present they would like. Most people have the day off work to enjoy time with their families and many churches have special Christmas Day services.