Today we are looking at air pressure with this fun air pressure investigation.
Air pressure is the force exerted by air on any surface in contact with it.
We are going to demonstrate air pressure by using it to force an egg into a bottle.
Air Pressure Investigation
What you need:
A boiled egg
A glass bottle or jar with a neck a little smaller than an egg
2 matches
What to do:
Place the cooled boiled egg on top of the glass bottle, making sure there is no way the egg fits through.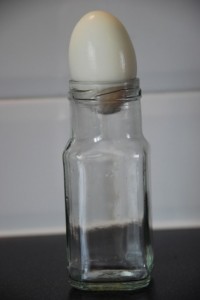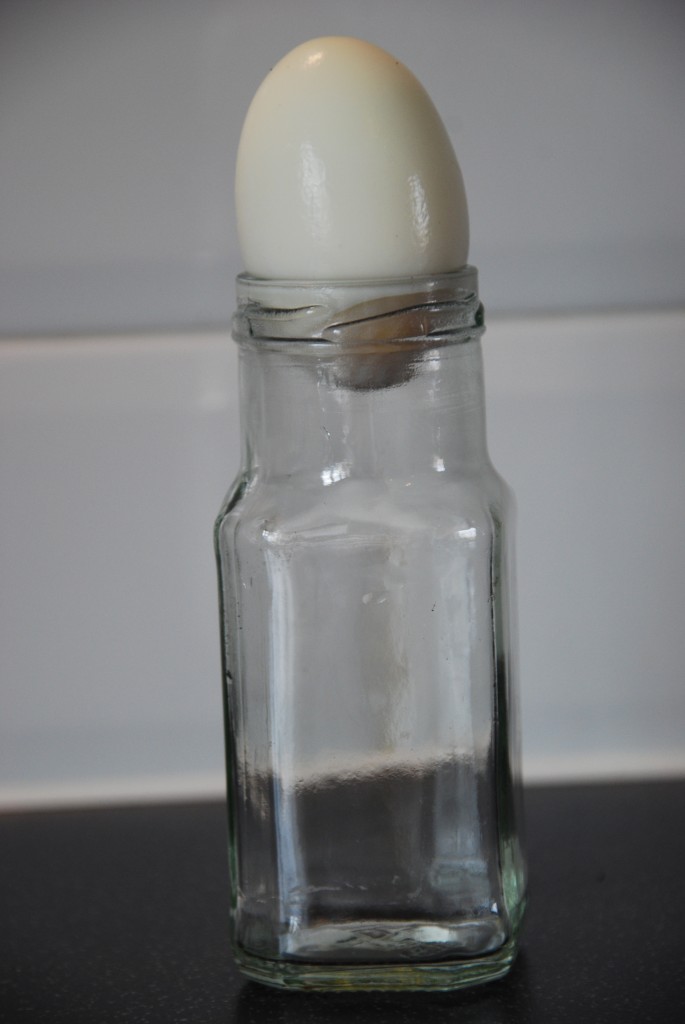 Ask an adult to light two matches and drop them inside the glass jar, quickly place the egg back on top.
Watch as the egg drops inside the jar.

The Science Bit
The matches heat up the air inside the glass jar. The air then expands and some escapes out of the jar. Once the matches go out, the air starts to cool, making the pressure drop. The air outside the jar now has a higher pressure than the inside, and forces its way inside the jar, forcing the egg downwards as it does so.
Our jar was quite small, so it would be interesting to see what would happen if a larger one was used. If you try please let us know!
Don't forget to check out our other air pressure experiments for kids.