We couldn't resist making some mini fizzy pumpkins this week. These are so easy and such a lot of fun.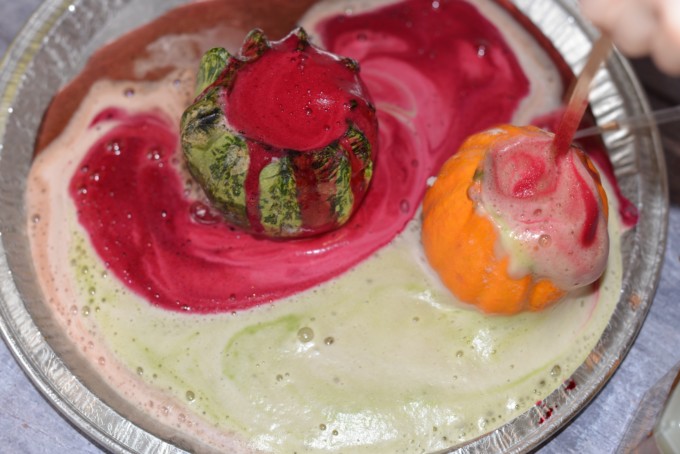 Materials
Mini pumpkins – or go large!
Baking soda
Vinegar
Food colouring
Instructions
Spoon out the centre of your mini pumpkins and add  a good amount of baking soda and food colouring. Add the vinegar when you're ready and give it a good stir.
Challenge
Can you make a thicker foam? Try adding dish soap ( washing up liquid )