Here at Science Sparks, we're big fans of all things Dr Seuss and at this time of year, The Grinch is one of our favourite books to read before bed as it has such a lovely heartwarming message. Did you know it's 60 years old this year?
Maybe Christmas doesn't come from a store. Maybe Christmas perhaps means a little bit more
I've been trying to reduce the number of things we buy this year and instead think of other people by doing small acts of kindness, we have a few ideas already and I can't wait to see what else the children come up with.
Harper Collins kindly sent us a copy of the Anniversary Edition of The Grinch and challenged us to come up with a Grinch-themed activity, so naturally, we chose Grinch Slime!
How to make Grinch Slime
We've got two types of slime to share today, one is stretchy and slimy and the other icky and gooey.
Stretchy Slime
We used this fab slime recipe from The Imagination Tree and added green food colouring and little Christmas hats to Grinch it up. Sydney was thrilled as she's been begging me to make slime for months now.
This recipe is amazing as it stretches and doesn't stick to your hands.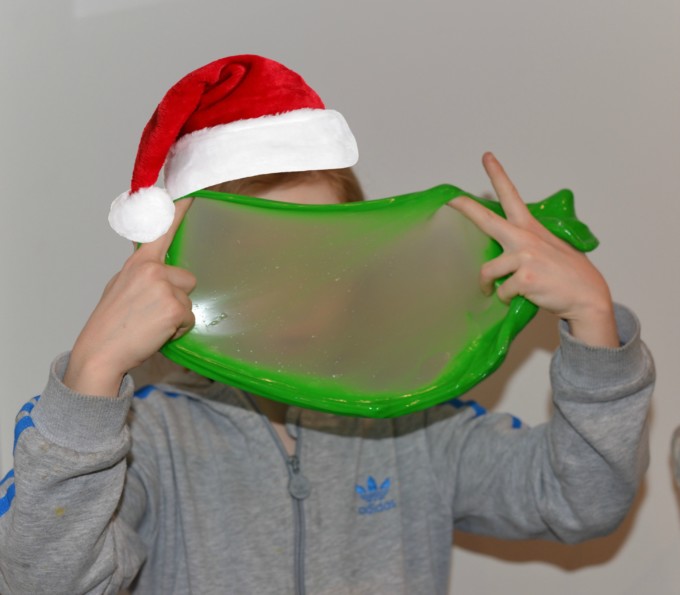 Sydney's first act of kindness was to package some up for her slime-loving little friends at the gym.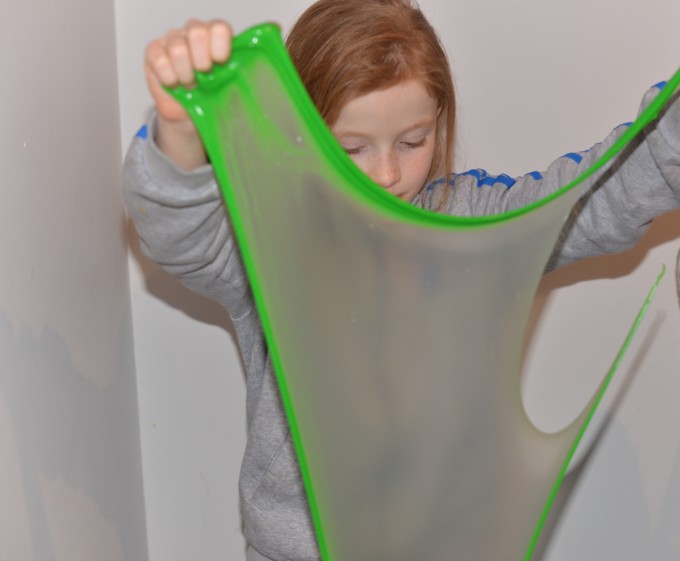 Gooey Grinch Slime
This slime is very different, it doesn't stretch, but is lovely and gooey to feel and great for using as a sensory material with tweezers to pull little objects out of.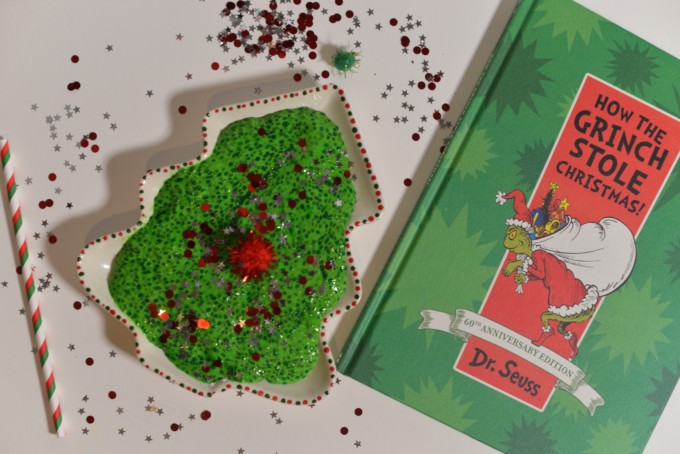 Materials for Gooey Grinch Slime
Chia seeds
Cornflour
Green Food Colouring
Water
Instructions
Pour a handful of chia seeds into a container, cover them with water and leave for about an hour. You should find the mixture becomes thick and gloopy.
Add a few tablespoons of cornflour and mix well until you get a thick mixture. Keeping adding the cornflour until you get a consistency you like.
Add a couple of drops of green food colouring and mix again.
Which slime do you like the best?
More Grinch Science Experiments for Kids
Grow a Grinch's heart with Creative Family Fun.
Make Grinch bath bombs with Left Brain Craft Brain.
MomBrite has a beautiful Grinch handprint craft you might like too!
Another idea is to freeze green ice and time how long it takes to melt by sprinkling it with salt or dropping warm and cold water over the top.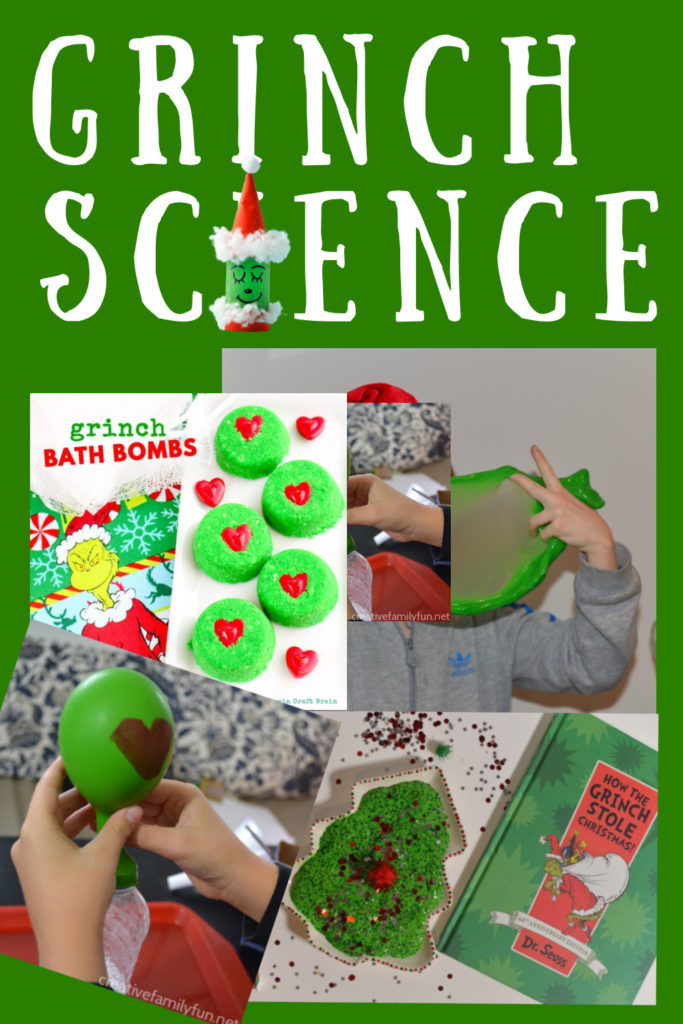 Contains affiliate links
Last Updated on December 1, 2022 by Emma Vanstone