Is taste linked to smell? Have you ever wondered why food doesn't taste as good when you have a cold and blocked nose?
When you eat, smell chemicals from the food travel up your nose, where they are detected by tiny nerve endings at the back of the nose. These nerves send a message to the brain, which becomes part of the overall taste sensation you experience.
If your nose is blocked, the food smell chemicals can't reach the nerve receptors, and so the overall taste is not as strong.
The smell of food can also act as a warning. If you open a carton of milk and it smells sour, you know before tasting it that it won't taste good.
Taste and Smell Investigation
One way to investigate how smell affects taste is to close your eyes, hold your nose and ask a friend to feed you something. This activity works really well with different flavour jelly beans as the texture for each jelly bean flavour is the same, but the taste should be different!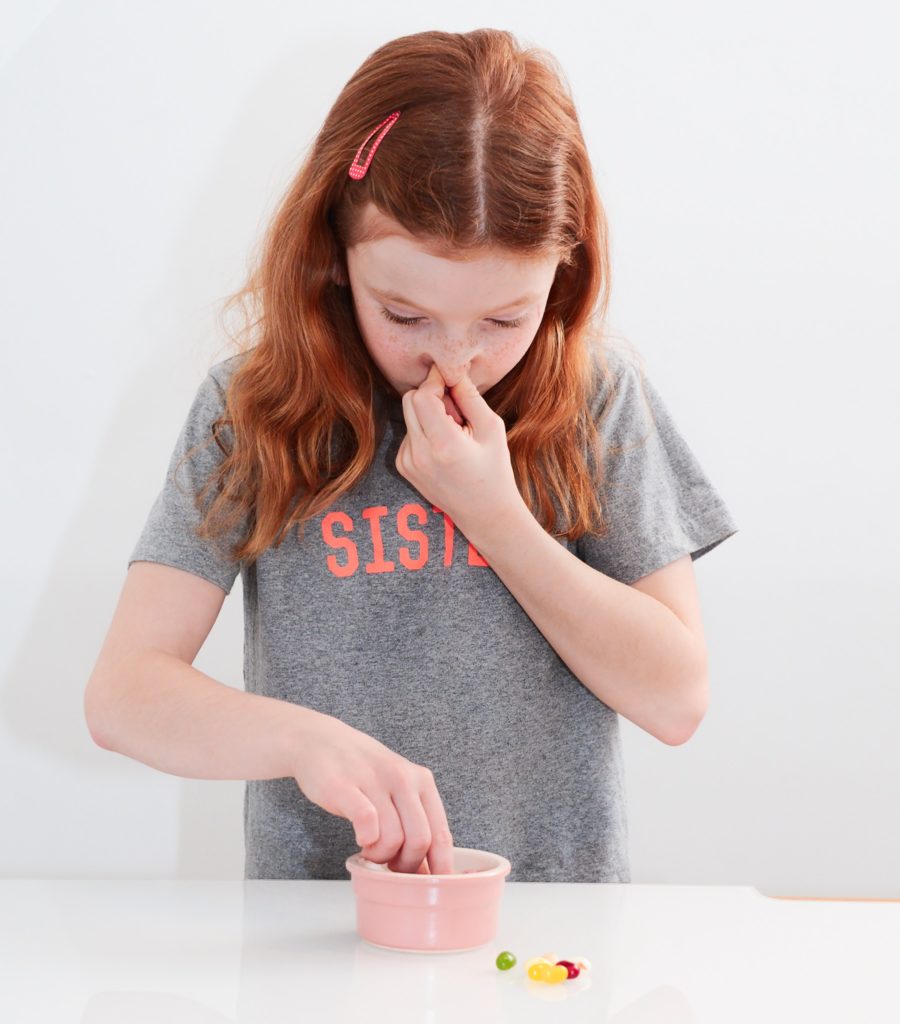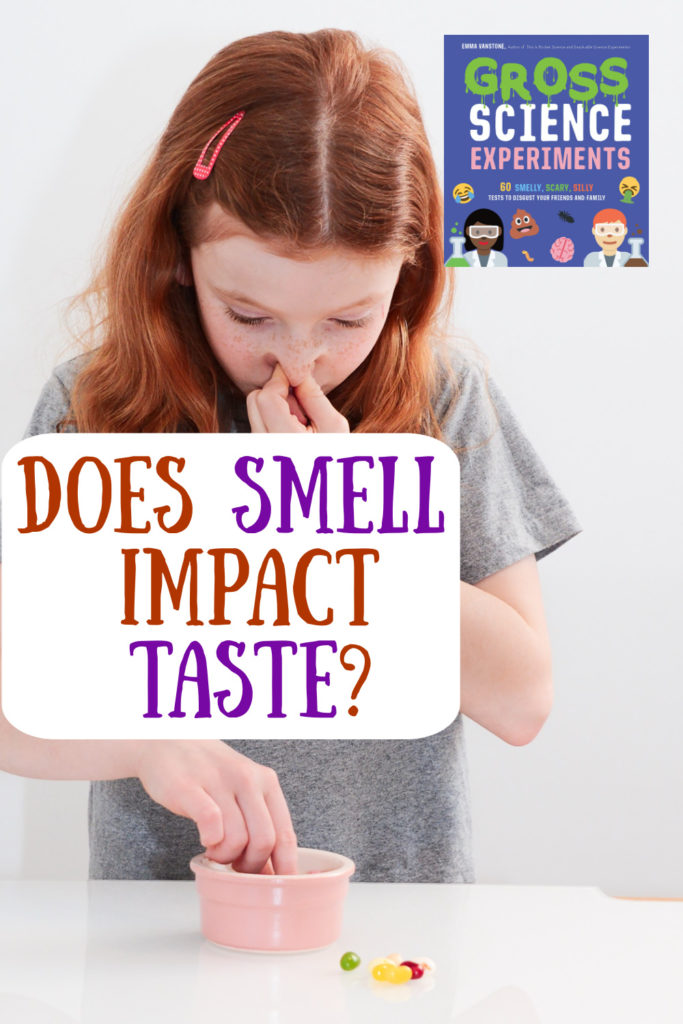 Print the activity and try it for yourself!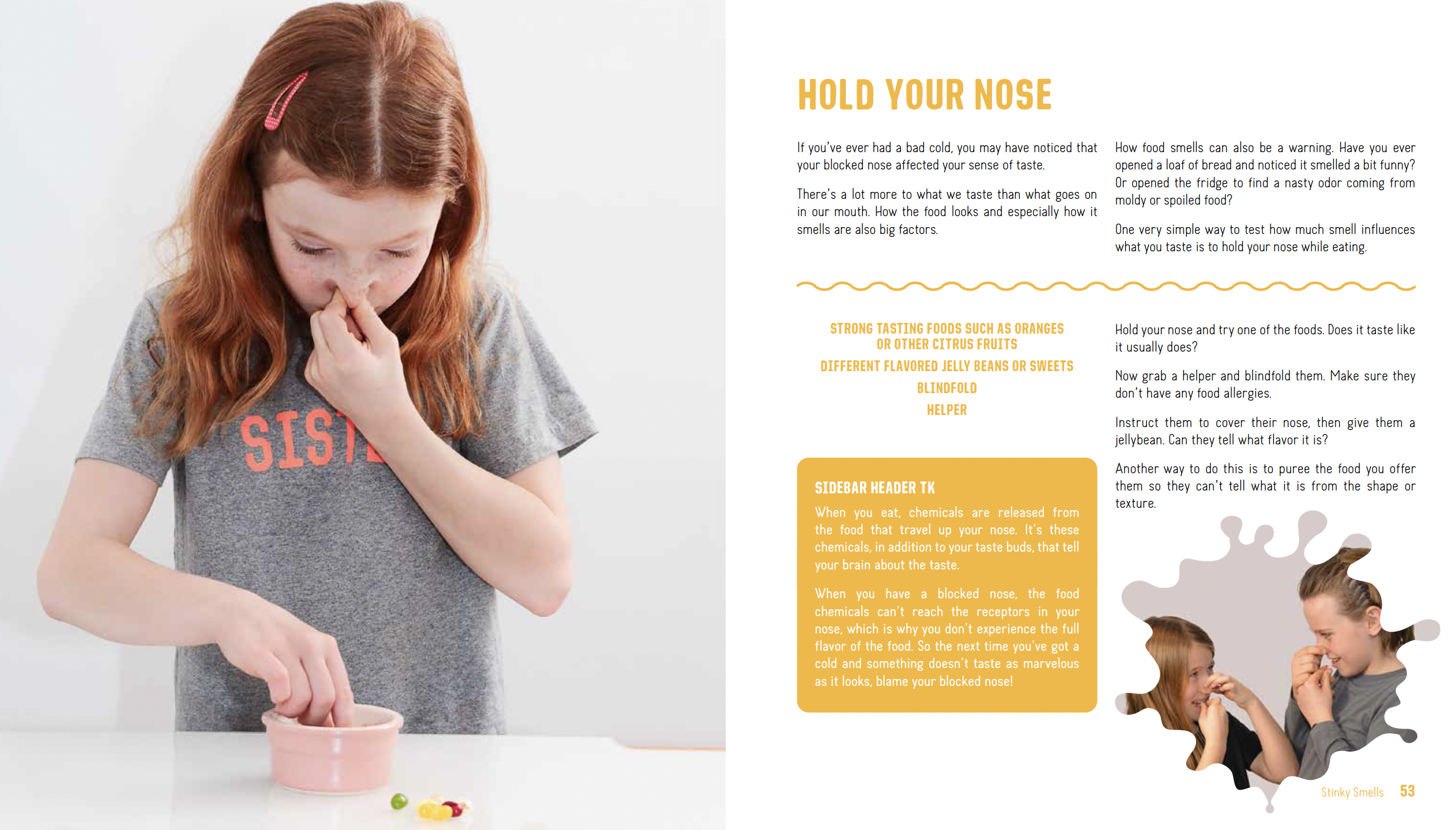 Find this and more smelly science experiments in Gross Science!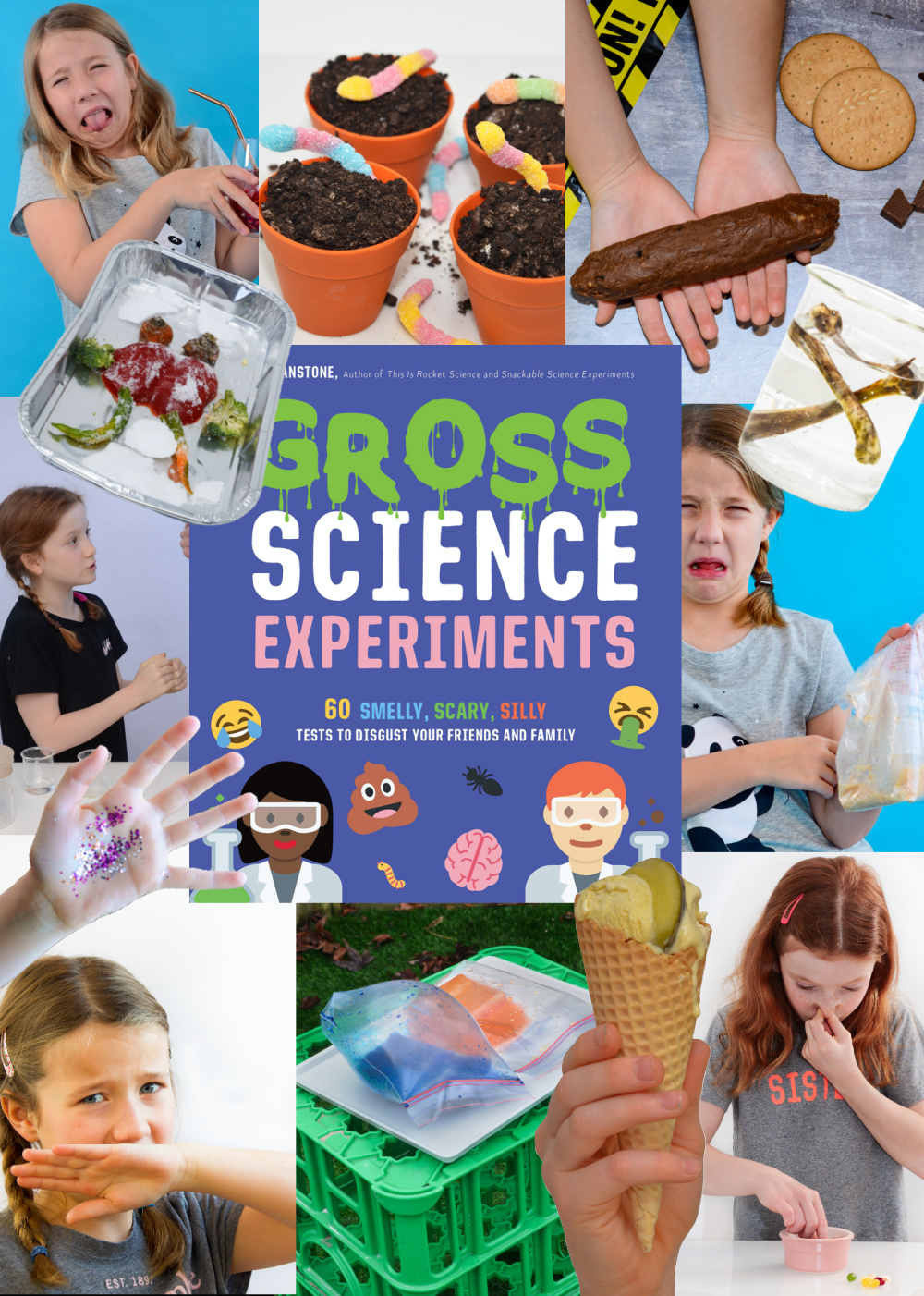 Last Updated on March 16, 2023 by Emma Vanstone