The horizontal, rectangular shape of a sheep's pupil gives them a wide field of vision and superior depth perception. This allows them to see any potential predators easily and navigate uneven ground. Sheep can see almost everything around them without needing to turn their head.
The rectangular shape also allows sheep to narrow the pupil to a very thin slit, regulating the amount of sunlight entering the eye. This is an advantage when grazing in open areas.
Rectangular pupils are an adaptation that allows sheep to thrive in their environment.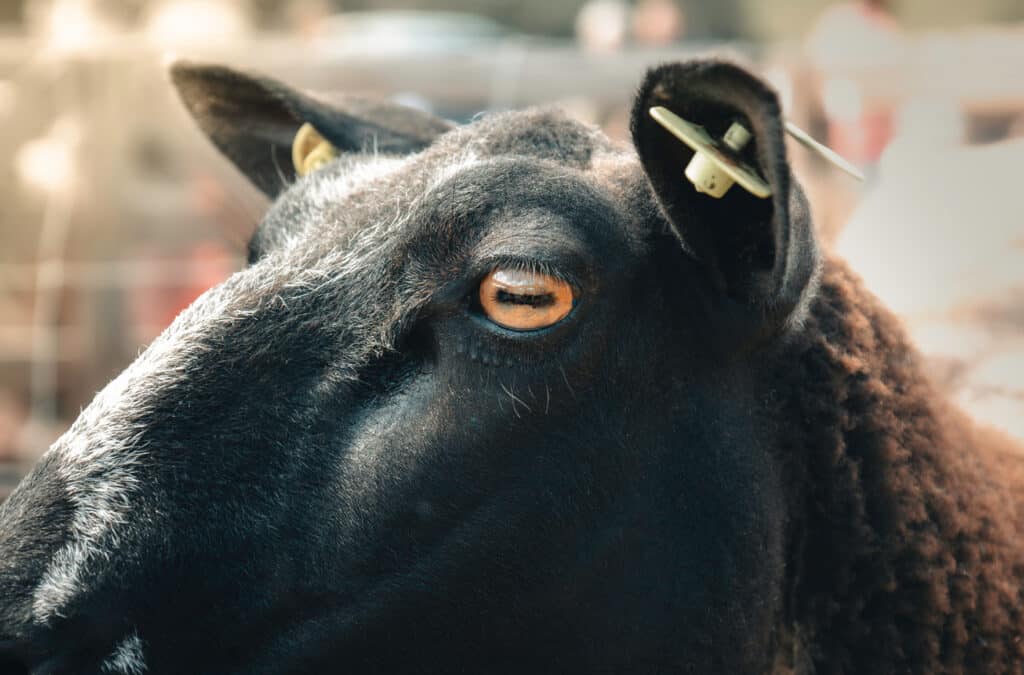 Which other animals have rectangular pupils?
Goats
Cats have vertical rectangular pupils.
Don't forget to check out our other science question and answer pages.
Last Updated on November 9, 2023 by Emma Vanstone