Yesterday we received an copy of the BRAND NEW Andy's Amazing Adventures magazine. My 5 year old was off school poorly and it arrived just in time to keep her occupied so I could get some work done. The new magazine which is based on the popular CBeebies shows Andy's Wild Adventures, Andy's Dinosaur Adventures and the forthcoming Andy's Prehistoric Adventures is aimed at children between 3 and 6 years old.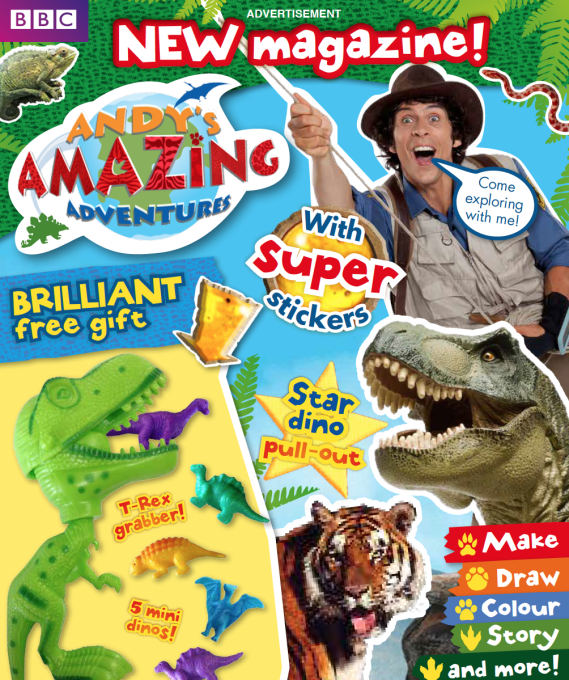 In each issue, Andy guides children around the world and even travelling through time, meeting creatures, facing dangers and solving problems along the way. It's jam packed with puzzles, stickers, colouring, stories and comes with a free gift!
Andy's Amazing Adventures magazine is  based upon the 7 key areas of learning that support early years development, so a great resource for parents at home to support learning at school.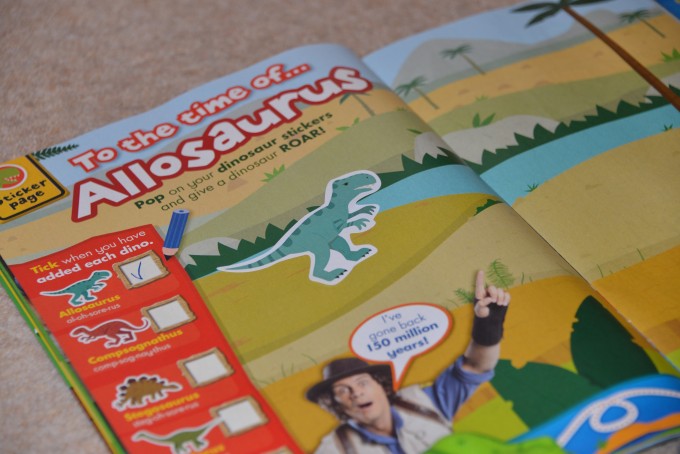 What we love about Andy's Amazing Adventures 
The free gift instantly appealed to my daughter who thought it was hilarious that the dinosaurs and grabber were part of a game inside the magazine.
The fun facts, for example did you know the Elasmosaurus was longer than a bus??
Writing practice on most pages, I always like to sneak in some extra learning where I can.
Hannah is hoping her drawing makes it into next month's issue and tried very hard to fill the form in herself!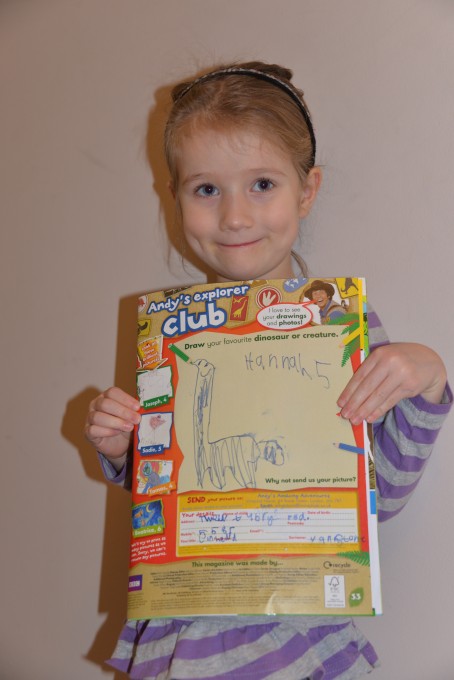 All in all, we thought Andy's Amazing Adventures Magazine was great and are very happy to have been gifted a years subscription
Last Updated on February 10, 2016 by Emma Vanstone