This fun and creative activity helps children visualise the life cycle of a butterfly by encouraging them to think of edible items to represent each stage of the cycle.
Egg – caterpillar – chrysalis – butterfly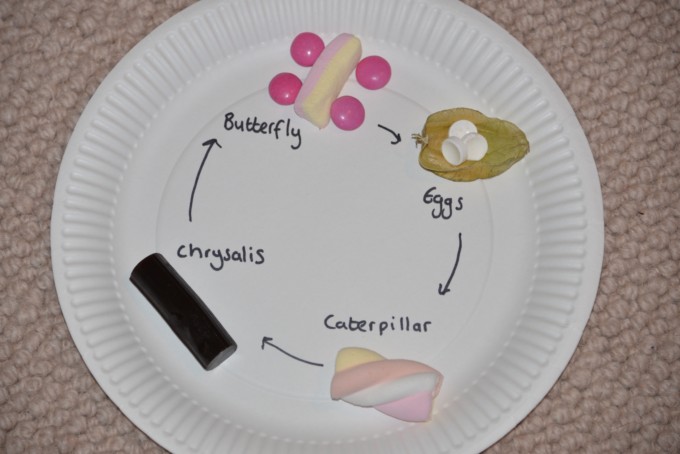 How to make an edible butterfly life cycle
What you'll need
Marshmallows, yoghurt raisins – eggs
Sweet Caterpillars, spring onion – caterpillars – you could use two different sizes here to show how the caterpillar grows.
Liquorice, long marshmallows, physalis – chrysalis.
Pasta bows, orange segments – butterfly
Paper plate
Instructions
Look at all the items you have available and find the best match for each life cycle stage.
Place the items in the correct order on a paper plate and add arrows to show the direction of change.
Ask a friend if they can tell what each stage represents.
Caterpillars often shed their skin and eat lots of leaves, can you add these stages into your life cycle.
Extension ideas
Can you make a fruit version of the butterfly life cycle?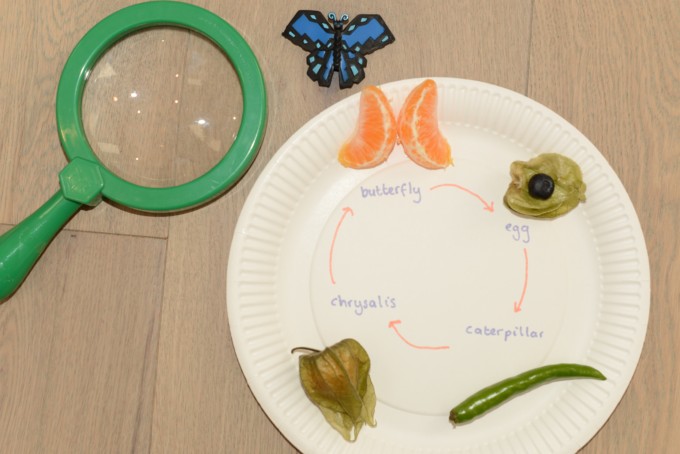 Can you create an edible lifecycle for a frog or ant.
Butterfly wings are symmetrical; can you draw a symmetrical butterfly?
Suitable for Key Stage 2 Science
Living Things and their Habitats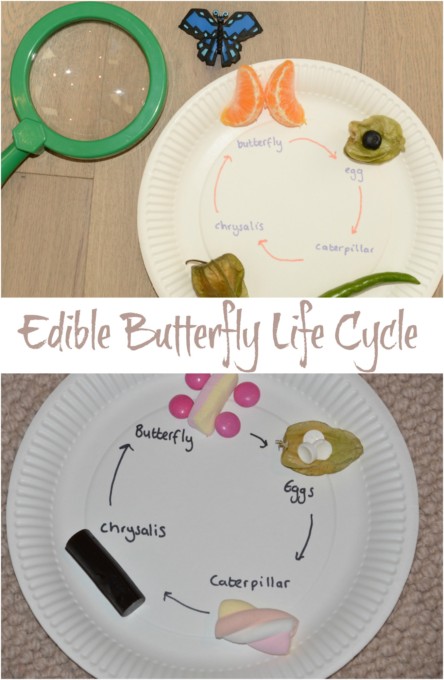 This activity was first featured in Primary Science magazine from the ASE. Members can download content for free, including lots more activities like this one.