I spotted this brilliant challenge from National Geographic yesterday. My 7 year old was desperate to give it a go, even with the short timescale and I think he did a pretty good job.
We sat down together and discussed the design process, which is quite similar to how he has planned projects in the past at school.
Challenge
To keep a camera safe from the jaws and paws of animals.
Zak first brainstormed his ideas and I wrote them down for him on a whiteboard.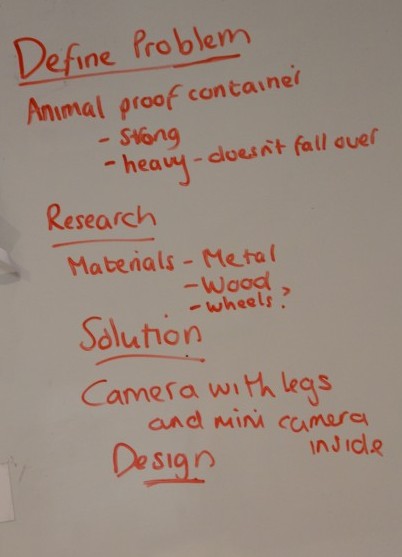 Key points
Strong enough so the animal can't squash it – Zak decided some kind of metal would be best
Still light enough to move on wheels.
Remote controlled so people don't have to be too close to the animal.
This Zak's remote control.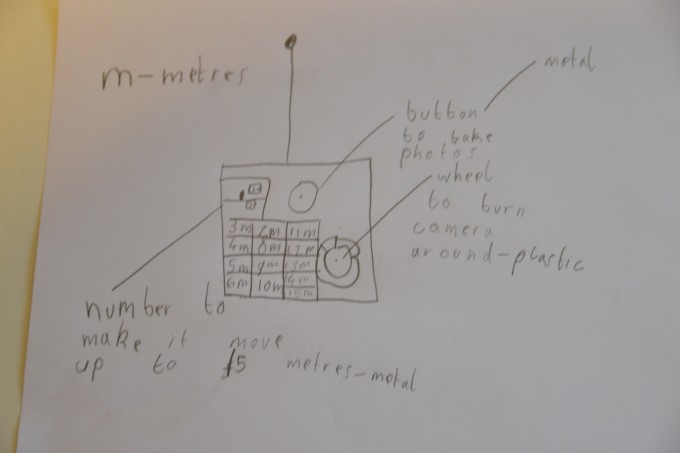 This is the camera container. At the last minute Zak added a smaller camera inside the container which he said could fly like a helicopter to take photos of tall animal like giraffes.
I think he did quite a good job for a first attempt.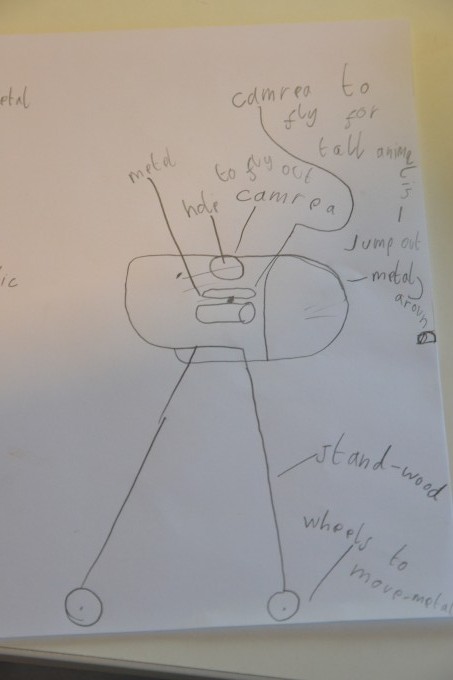 What do you think? How would you make a camera container?
Last Updated on May 1, 2014 by Emma Vanstone