We've done lots of sinking and floating activities before, but today tried it with a Christmas twist.
This is another fun and super simple Christmas science activity for little ones. Just grab some decorations you don't mind getting wet ( or make them waterproof first by wrapping them in foil or plastic ).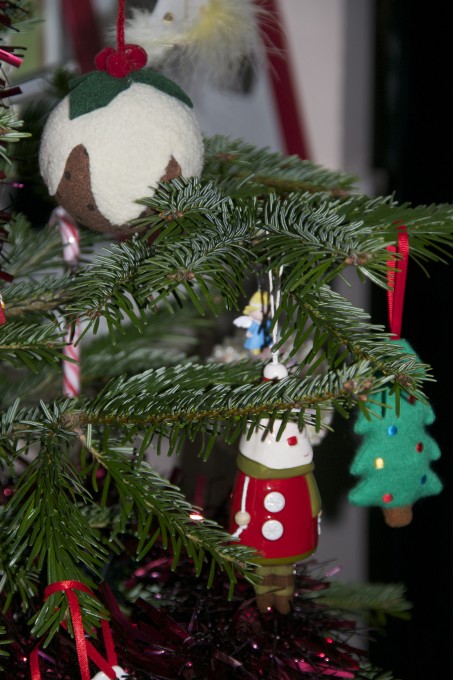 Christmas – Sink or Float
A large container
Water
Decorations
Investigation
Ask the children to look at and feel the decorations. Can they predict which will sink and which will float?
Add each item one at a time to the water to test.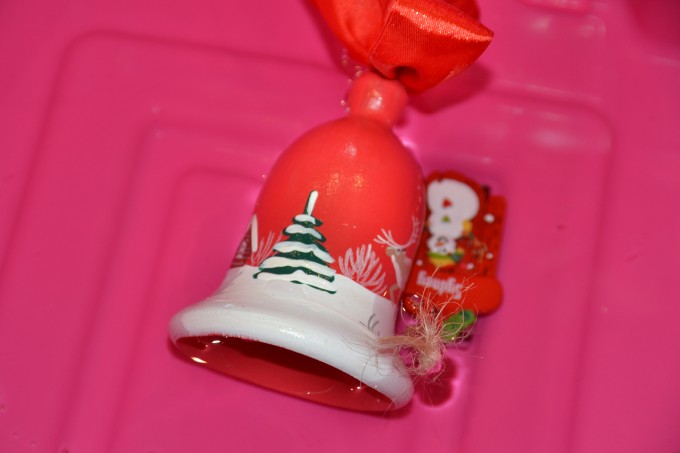 Were the predictions correct? If not, try the investigation again with different decorations.
Another idea is to make a plasticine boat, or find a small bucket that floats. Ask the children to place an item that sank in the boat or bucket. It should now float!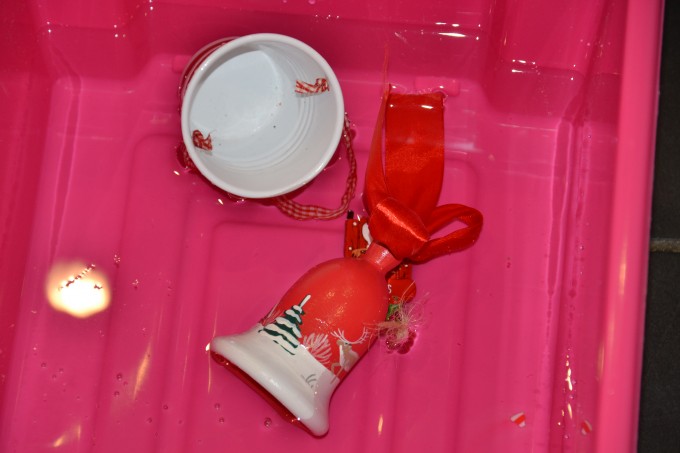 Results table
Print this handy table to record the sink or float test results.
Why do some objects float and some sink?
Whether an object floats or sinks depends on its density. Density is how tightly packed the material inside an object is. Just because something is heavy does not mean it will sink. For example, ships are very heavy but not very dense, so they float.
More Christmas Science for Kids
I've got lots more Christmas science experiments you might like in this Christmas science round-up post.
My FREE Christmas science eBook is full of simple Christmas investigations too!
I also LOVE these Christmas sensory bottles from Fireflies and Mudpies.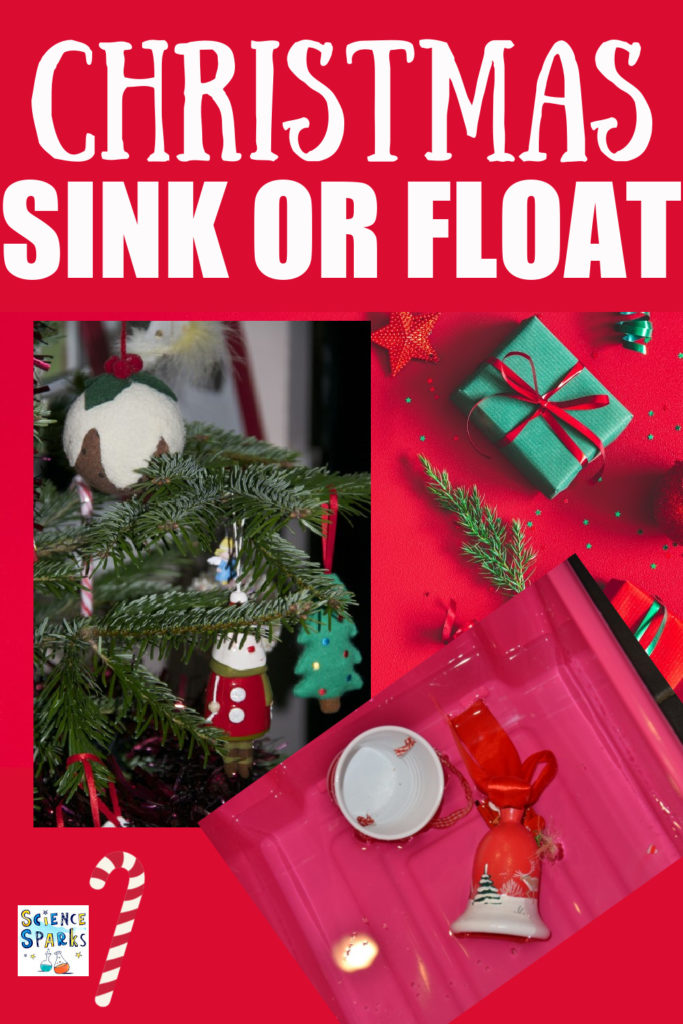 Last Updated on November 28, 2022 by Emma Vanstone