These are not the best example of chromatography, but are lots of fun to make and a good demonstration of how the ink in most felt-tip pens contains mixture of different colours. If we were to do this properly we'd use strips of blotting or filter paper, make a dot at the bottom with a felt pen and place in water. We'd then see the colours separate up the filter paper.
We mostly used the filter paper to make pretty pictures, but the children loved watching the ink spread through the paper.

MY LATEST VIDEOS
Observations to make
Do some colours run more easily? The left hand side paper started out as a black dot, you can see that the ink from that pen has started to separate, while the pink pen has not.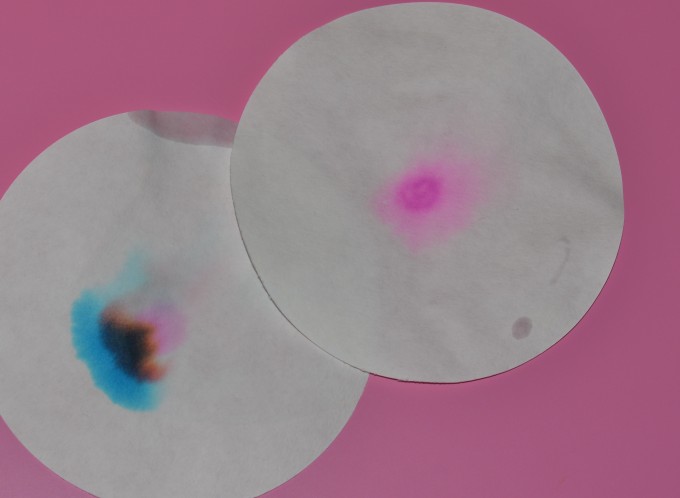 Can you try different types of pen? Are some more water soluble than others? We found the water had no effect on white board pens and with very washable felt tips the colour completely left the filter paper.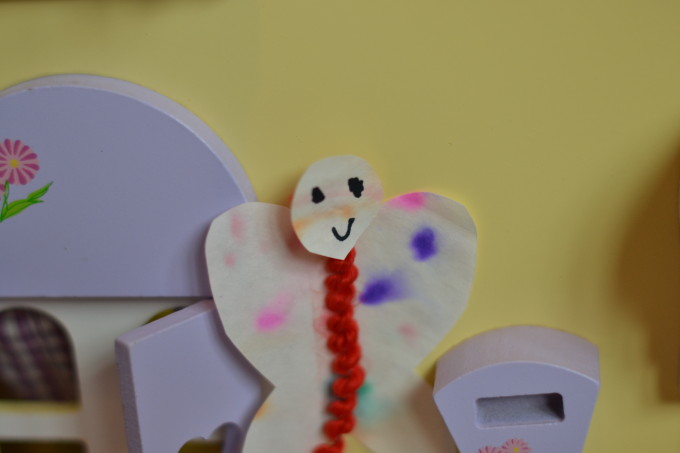 We combined the pretty filter papers with our pop up cards to make a pop up Valentine.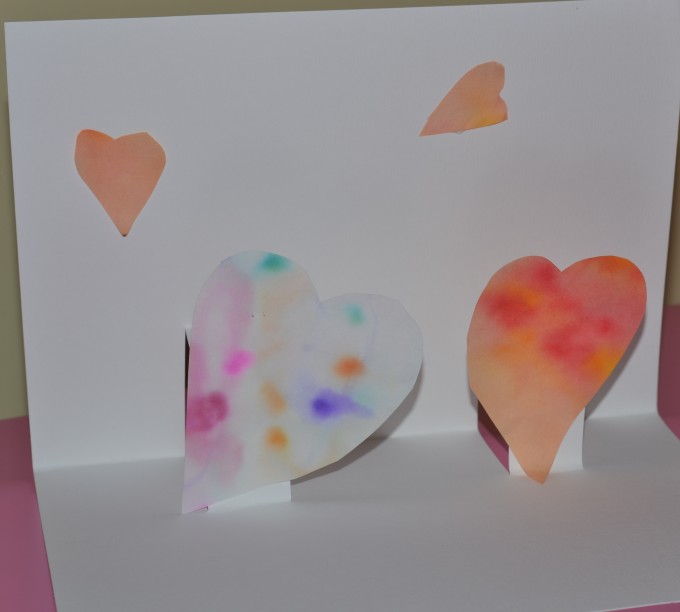 What would you make?
Don't forget to follow us on facebook too.