When I imagine a chocolate bar in the future I always think of Mike Teevee in Charlie and the Chocolate Factory and how when I read first read the book I thought it would amazing to pluck a chocolate bar from the TV after seeing one in an advert. While shrinking giant chocolate bars and sending them through televisions is probably not going to happen any time soon, I do wonder how chocolate will change in the future. Did you know the first bar of chocolate was created in 1847, but was very bittersweet and coarse, not like the smooth, milky chocolate we have today.
The IET are currently running a briliant competition along with Cadbury challenging children to
engineer the chocolate bar of the future
 . The lucky winner will get the chance watch their creation being made in the Bourneville Factory!
I set my 10 year old the challenge of creating what he thought might be the chocolate bar of the future and he came up with some fun ideas.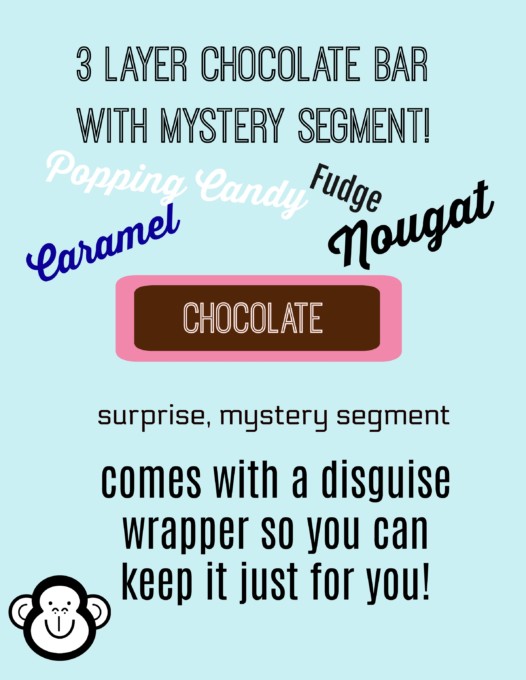 The chocolate bar comes with a secret invisible wrapper which makes the chocolate invisible if you need to hide it, a bit like Harry Potter's invisibility clock. We decided this might be a bit difficult to engineer at the moment, but maybe instead of making the bar invisible the secret wrapper could make the chocolate look like a pencil case or book.
Each segment of the chocolate is a different flavour with a special mystery flavour in the last piece.Something like super strong popping candy or extra swirly praline
The chocolate bar includes 3 thin layers, one white chocolate, one dark chocolate and one milk chocolate.
The packaging would be noise free, so you can eat it in the cinema without disturbing anyone.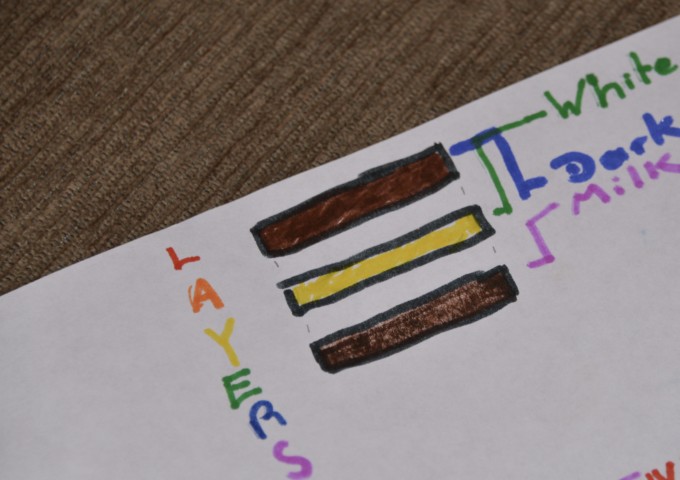 The prize
The winner will receive an all-expenses paid trip to the Bournville Factory in Birmingham to engineer their winning design alongside chocolate experts and hear from a real life engineer, plus a trip to Cadbury World, and an iPad Mini.
Ten runners up will win a family ticket to Cadbury World.
Good Luck!!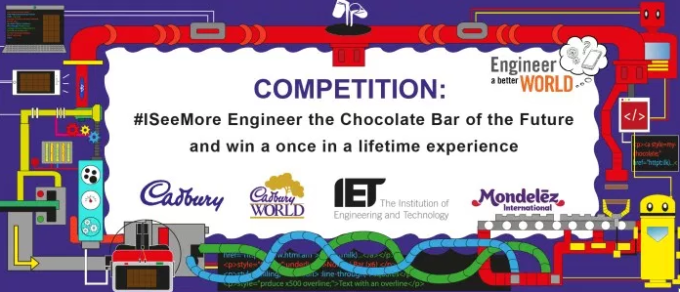 Competition closes Saturday 16 September 2017
Last Updated on August 31, 2017 by Emma Vanstone