We love making volcanoes, but they can be quite time consuming to set up, especially if you don't have snow, sand or a pile of mud handy. They are also something I take into school a lot as the children love them and it's a great way to demonstrate a simple chemical reaction.
This erupting volcano kit is going to make my life so much easier! It's super easy to set up, clean and looks great as well. The volcano comes with a full instruction manual with lots of handy information about the different types of volcanoes, a clear plastic tray for easy clean up and removable inner tube.
The model splits in half with one side showing the inside, the other is labelled for assessing knowledge. It's very sturdy and hard wearing.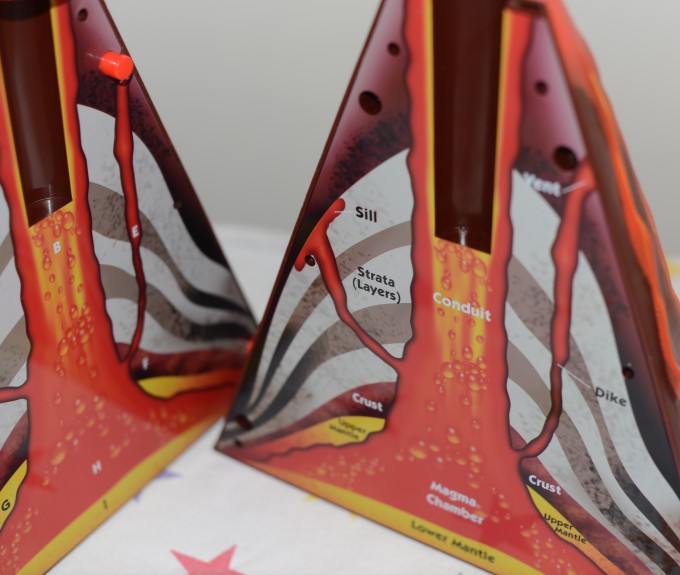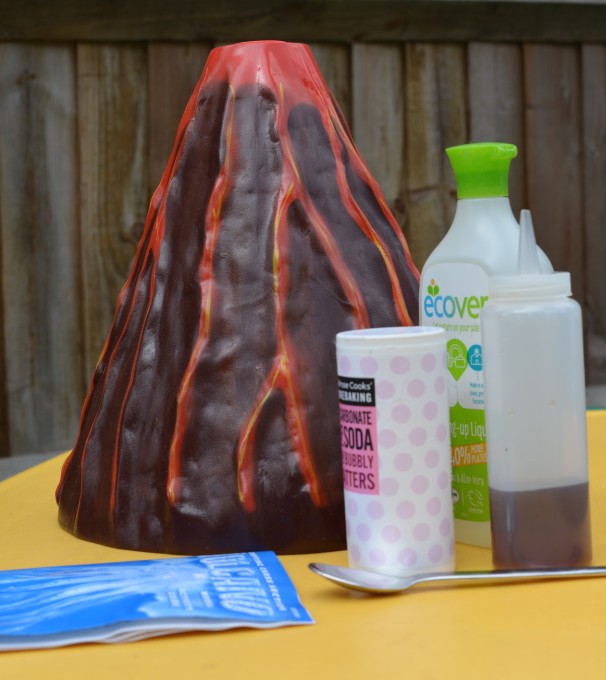 The instructions give you all the information you need but you can see our volcano recipe here.
We decided to try something a little different as the volcano model is so lovely and so made a multicoloured eruption. I used a small piece of plastic to split the tube in half and made red and yellow vinegar ( by mixing food colouring with the vinegar ).
We poured the red vinegar into one side of the tube and the yellow into the other side. It looked brilliant and is definitely something we'll try again. What do you think?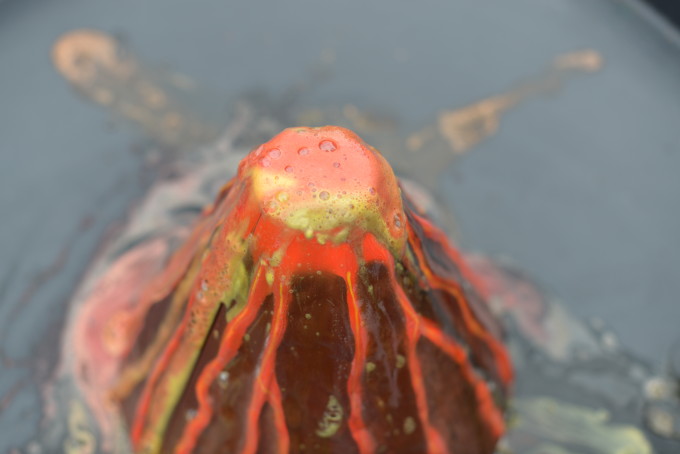 You can buy the volcano kit from Learning Resources for £40.74, which for us is definitely worth the money as we'll use it over and over again. It's one of my all time favourite pieces of kit.
Do you think you could make a three colour eruption?
Other volcano posts:
How to make a Sand Volcano
How to make a Snow Volcano
Buy from AMAZON now!!
UK: http://amzn.to/1ReGhpe
US: http://amzn.to/1LYKdXy
We were sent the volcano model for the purpose of this review.
Contains affiliate links.
Last Updated on April 27, 2016 by Emma Vanstone