It's been bitterly cold here this week. One day the frost hung around on the grass until well after lunch. I have to admit I just walked through the garden and didn't really notice, but my girls were mesmerised by it, which just shows you how the simplest of things can provide hours of entertainment.
We found a big stack of frozen pine cones we'd collected the week before and a  very cold ball which didn't bounce so well.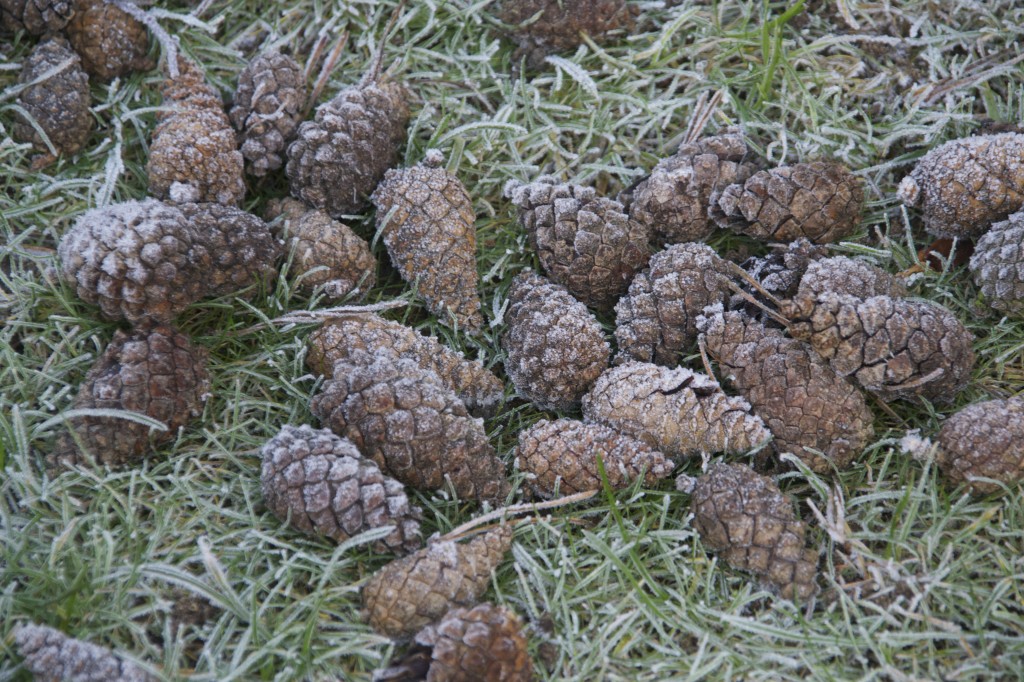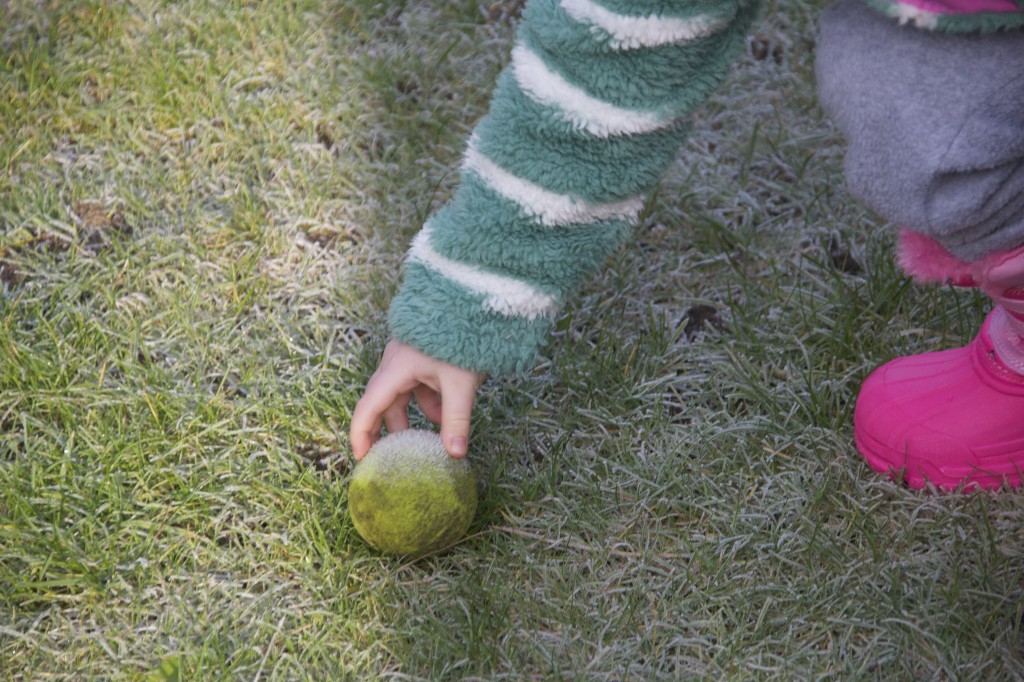 S found some ice but thought it was glass.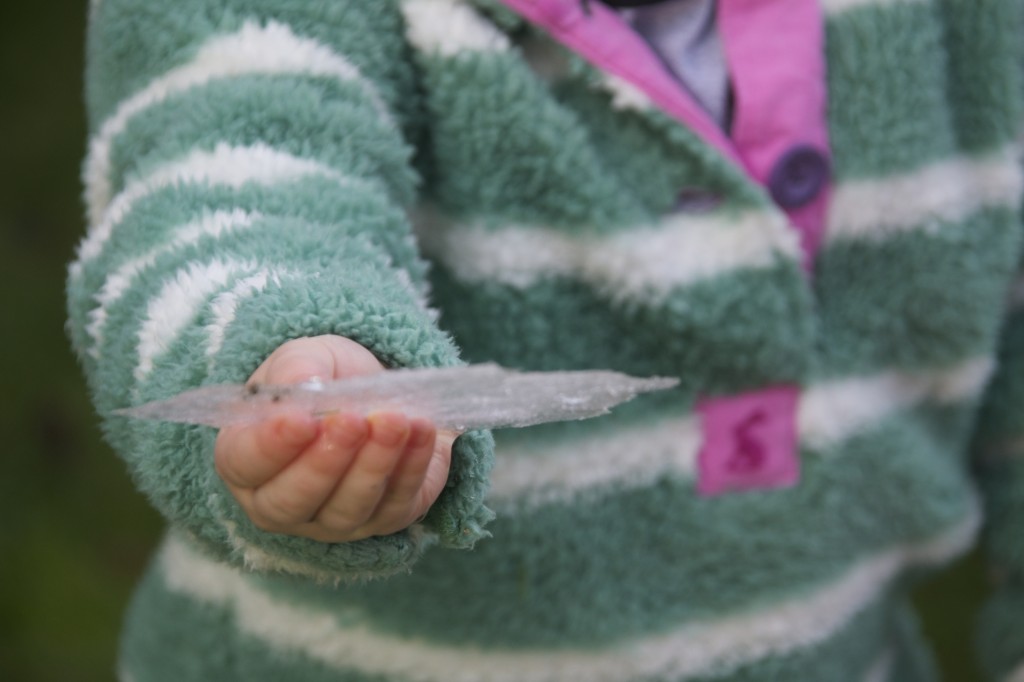 We talked about why we have frost and why the ice feels cold, and what we could do to make the ice melt.
We then went inside and tried making frost with ice and salt.
Last Updated on June 16, 2023 by Emma Vanstone