Did you know next week is British Science Week? If you're looking for a super simple but fun and engaging activity these HEXBUG ideas are perfect for home or school. They work brilliantly on a small scale and even better if you go large!
Did you see our HEXBUG spinning pen robots that we made a few months ago? The HEXBUG vibrating on one of the felt tips makes it spin around. You can change the orientation of the pens and location of the HEXBUG to make different size circles and even make the pen robot move in a line.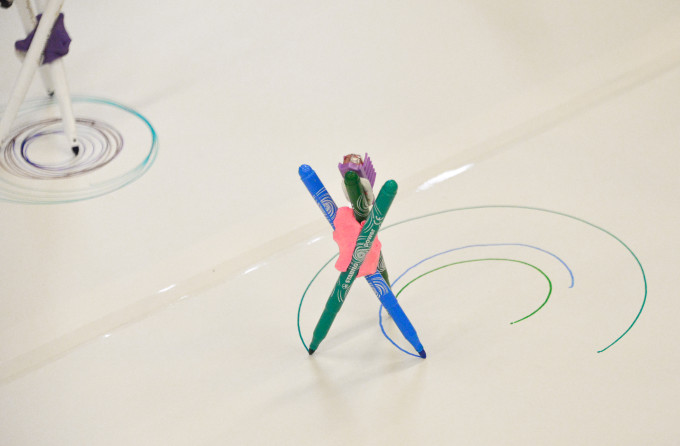 HEXBUG challenged us to take the idea and make it bigger, this is what happened.
The children LOVED creating the giant piece of artwork and hearing them giggle away was well worth the hour taping paper to the floor!
Just a few of my happy helpers ready to go.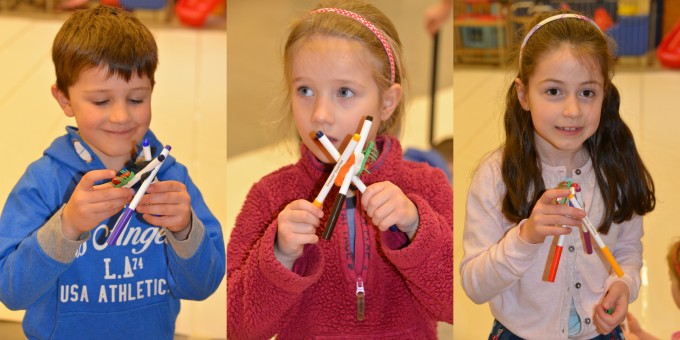 These are our spinning pens, we did have a few escapee HEXBUGS, but they just added to the fun ( and chaos ).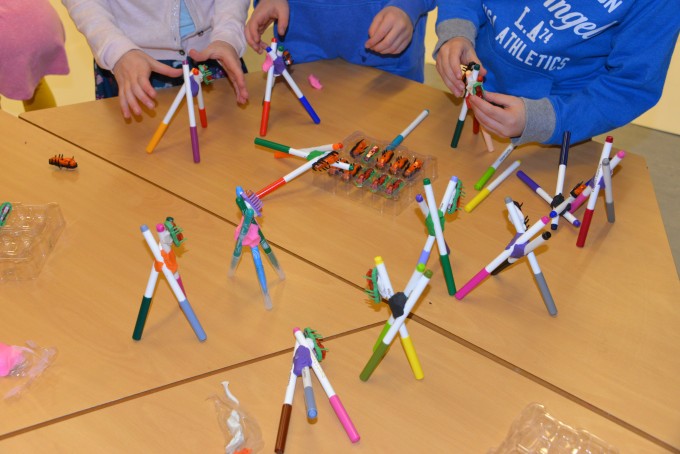 Almost ready to go!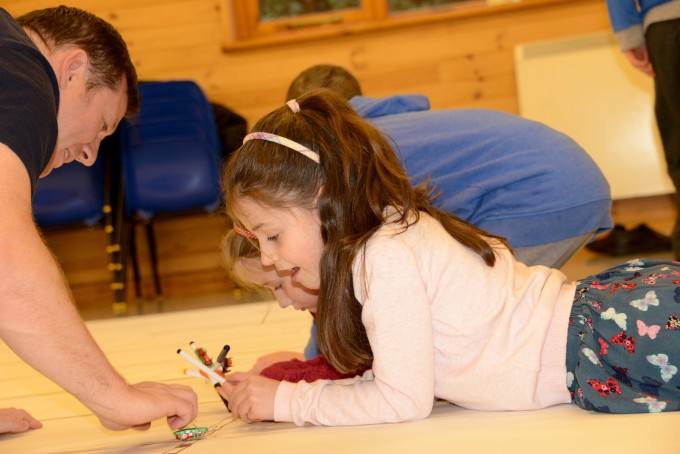 The finished project. If we'd had more time I think the children would've loved turning the squiggles into funny doodle monsters or maybe a giant dot to dot. There are so many possibilities, I can't wait to do it again.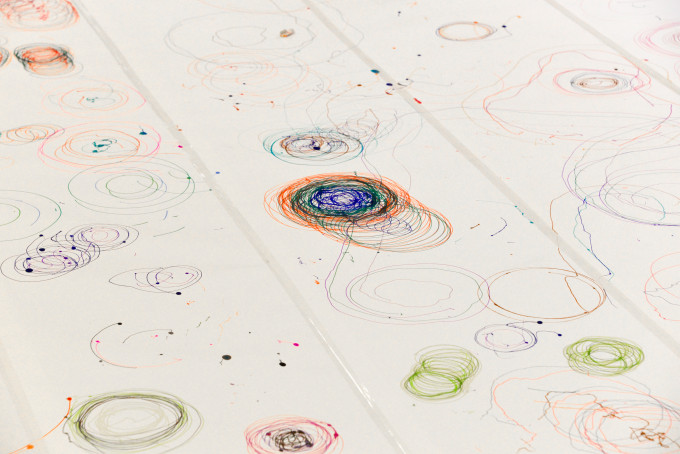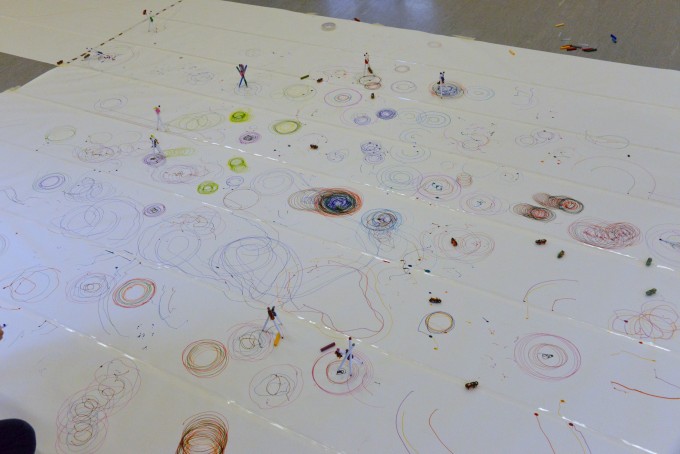 More HEXBUG Activity Ideas
These vibrating HEXBUG Ninjas and Minions are super simple to make and the creative opportunities almost endless.
How about making a HEXBUG track with LEGO or tubes?
Try making a maze with LEGO or building blocks. Can you think of anything else to use?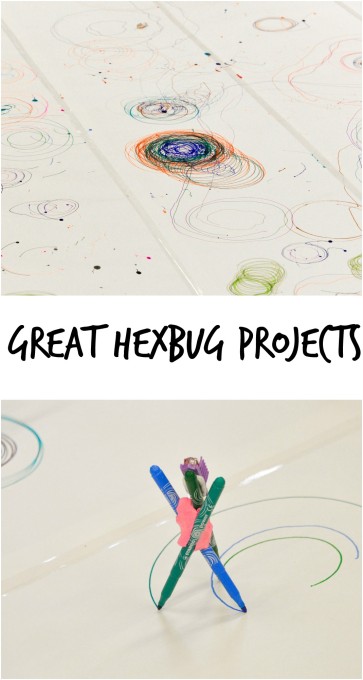 A big thank you to HEXBUG for sending us lots of lovely HEXBUGS for this project.
Buy your own HEXBUG Nano.
Contains affiliate links.
Last Updated on March 10, 2016 by Emma Vanstone