Today we have an investigation for little astronomers to demonstrate how the universe is expanding.
Did you know we are part of a spiral galaxy called the Milky Way? Earth is located in an arm of the spiral.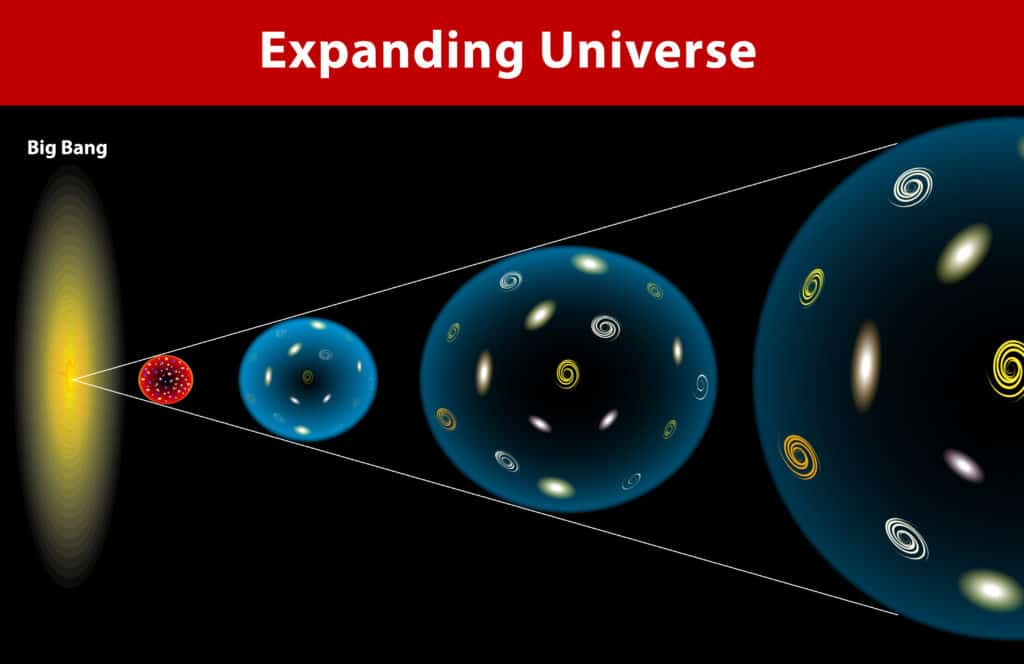 What is the Universe?
When we talk about the universe, we mean everything that exists. Galaxies, planets and everything in between. Scientists think the edge of the universe is expanding faster than the speed of light!
How big is the Universe?
It's hard to imagine just how big the universe is. Scientists estimate that there are around 100 billion galaxies!! If you think the Milky Way ( our galaxy ) is thought to have between 200 and 300 billion stars like our sun, it's pretty impossible to comprehend.
Much of the universe is actually empty space ( dark matter and dark energy ) and the things we can see ( ordinary matter ) make up only 4-5% of the universe.
What is dark matter?
Scientists think stars and planets would not move as they do in empty space, but so far we don't have the ability to see or measure dark matter. Dark matter is thought to make up between 25-28% of the universe.
What is dark energy?
Dark energy is how scientists refer to the force that is thought to be behind the expansion of the universe. Dark energy is though to make up between 67-70% of the universe.
Universe Expansion Theory Demonstration
This is a very simple experiment to demonstrate the Universe expansion theory.
You'll need:
A balloon
Clip
Black Marker
How to demonstrate the expansion of the universe
Blow up the balloon so its about the size of an orange.
Clip it with a balloon clip.
Draw dots on the balloon with a black marker, these represent the the milky way galaxy.
Remove the clip and keep blowing up the balloon.
What happens to the dots?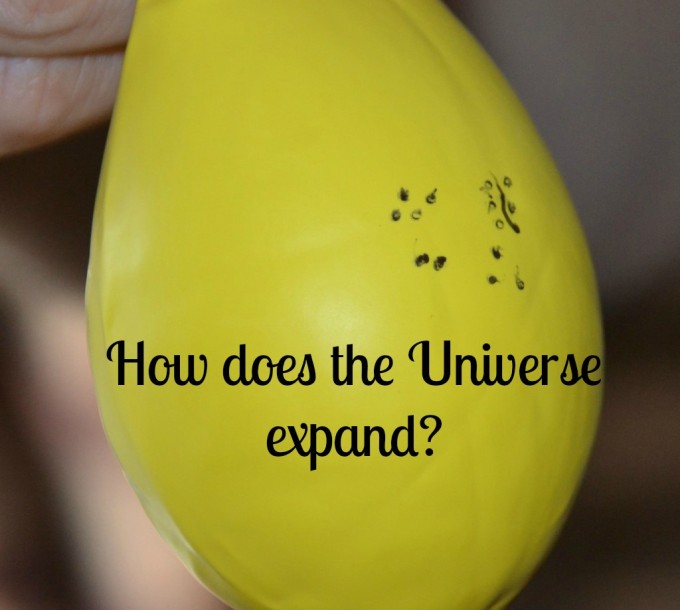 How does the universe expand – explanation
The balloon is a model of the universe, which is constantly stretching outwards. The universe has been expanding ever since the big bang about 13.8 billion years ago.
More Space Science Experiments for Kids
Discover how craters are formed on planets with this crater investigation.
Even very small children will love our rocket mouse!
Find out when the Earth formed and how we know!
Science concepts
Universe
Dark matter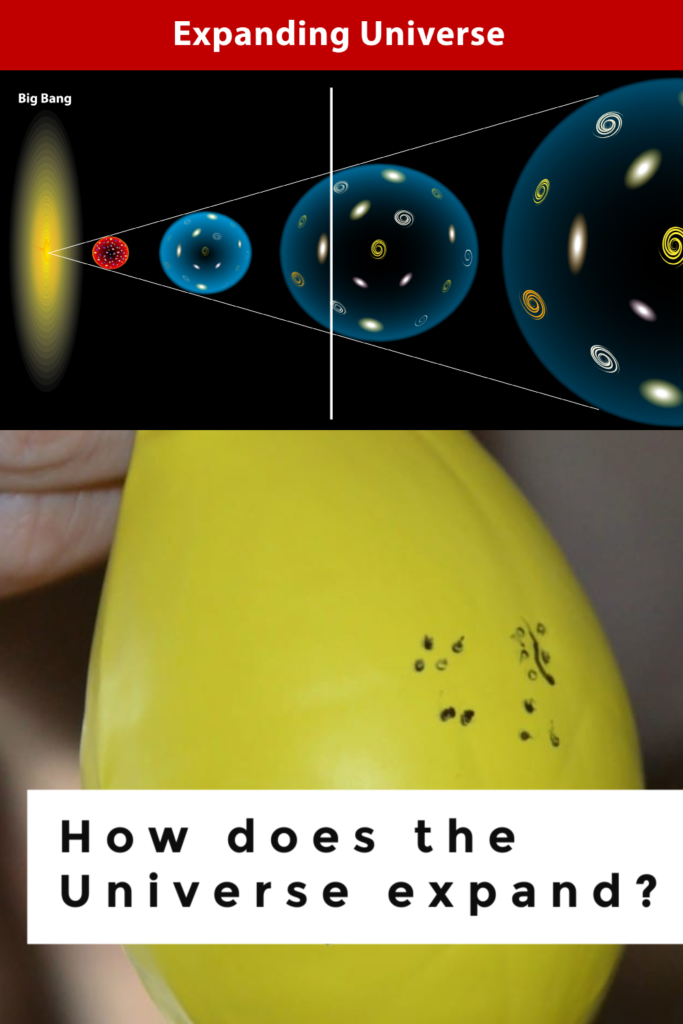 Last Updated on May 2, 2023 by Emma Vanstone