One of my favourite children's books about space for young children is Whatever Next. In the story Baby Bear builds a rocket, meets an owl and has a picnic on the moon. Whatever Next!
Today's activity is a super simple Rocket Mouse to help Baby Bear get to the moon. A Rocket Mouse is a great first introduction to forces and easy enough for even young children to launch.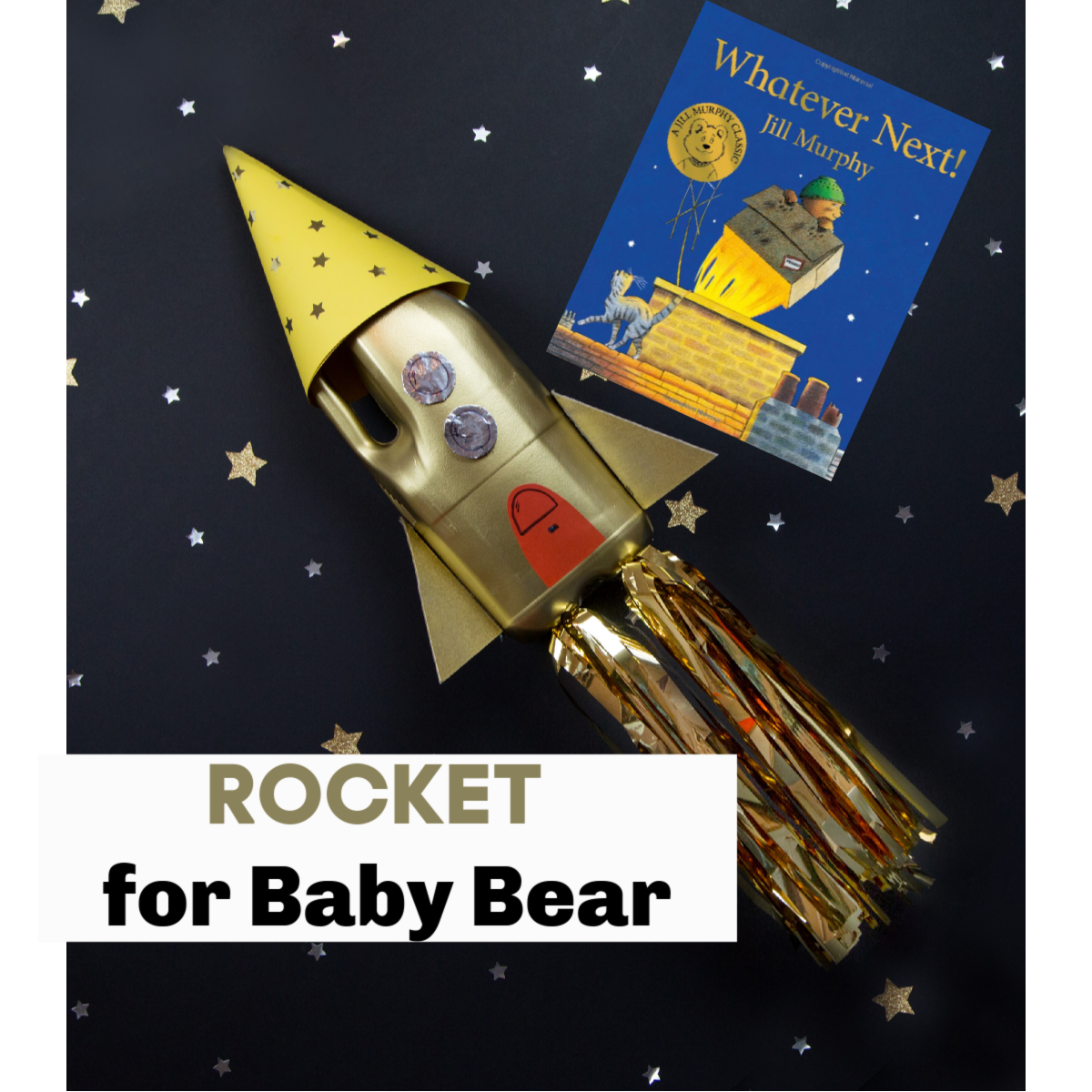 Image taken from This IS Rocket Science
This activity is called a Rocket Mouse because you can make the top look like a mouse, but for this post we've opted for the rocket look.
This activity is also found in my book, This IS Rocket Science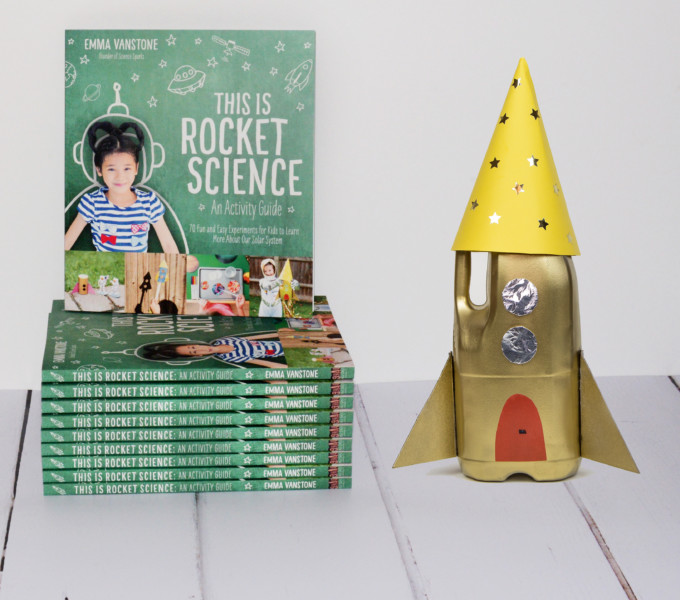 What you need to make a rocket mouse
Milk jug – empty and rinsed
Sellotape
Paper
Decorations – optional
How to make a rocket mouse
Make a cone shape using the paper and sellotape.
Place the cone of top of the milk jug.
Squeeze the milk jug hard.
The cone rocket should shoot up into the air.
How does a Rocket Mouse work?
When you squeeze the bottle, the air inside is forced out through the top. The force of the air against the rocket top sends it shooting upwards. You should find that the harder you push the sides of the bottle together the greater the force of the air leaving the bottle and the higher the rocket will go.
Image taken from This IS Rocket Science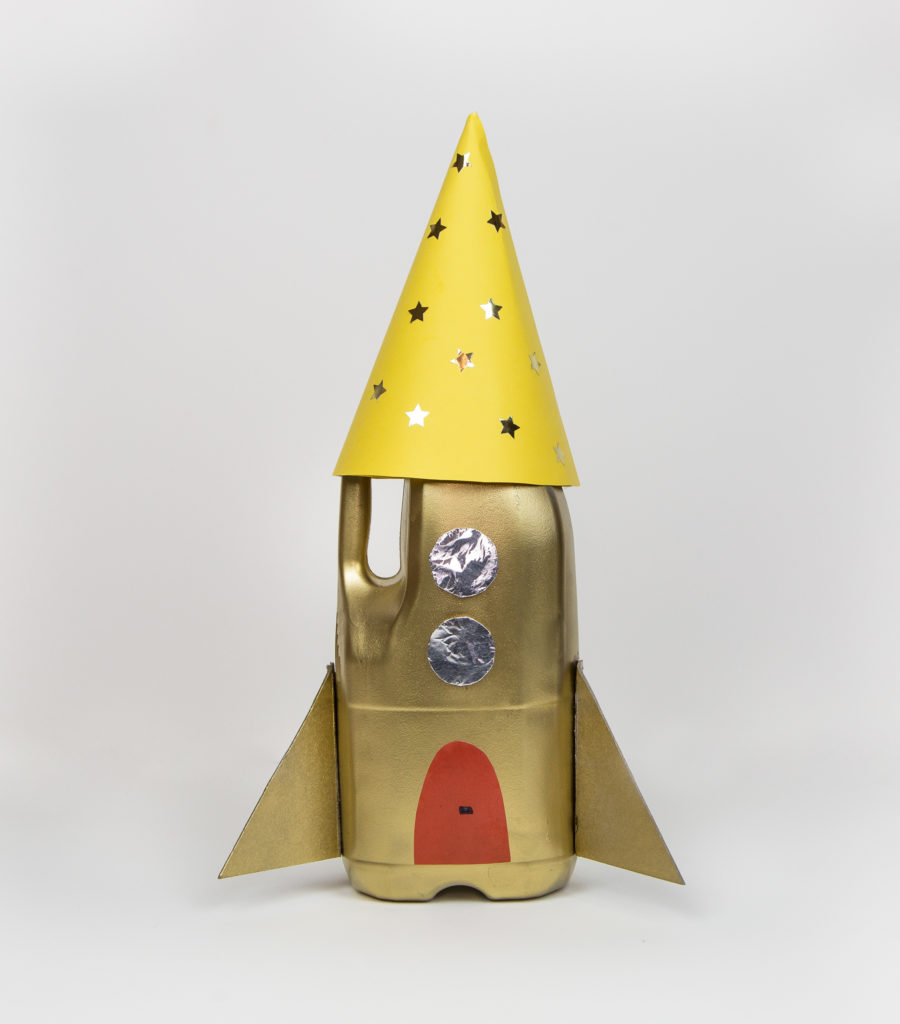 Things to think about
How could you make your Rocket Mouse fly higher?
How could you slow down the flight of your rocket?
What would happen if you used a smaller container?
How could you set up an investigation to find out what happens if you use a smaller container? What conditions would you need to keep the same?
If you enjoyed this activity we've got lots more space science experiments for kids for you to try!
Storybook Science
This post is part of the wonderful Storybook Science series over at Inspiration Laboratories. Do go and check out the other amazing posts from some fantastic bloggers. They will keep you busy for weeks!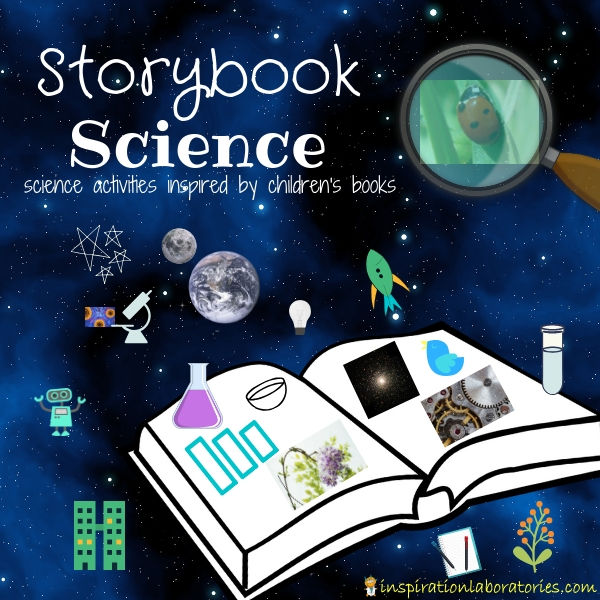 Contains affiliate links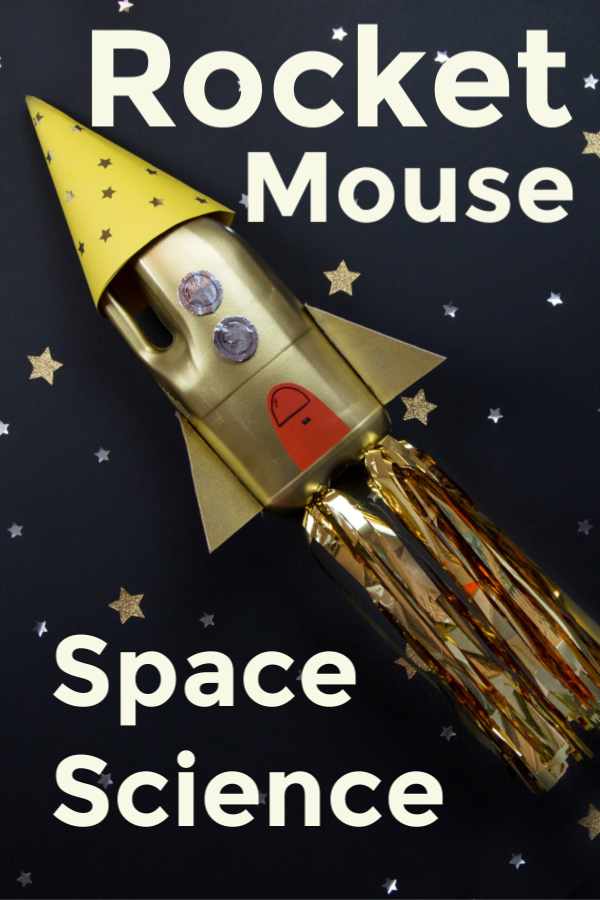 Last Updated on April 20, 2021 by Emma Vanstone