Static electricity is the thing that sometimes gives you a little shock when you touch a metal door handle after walking on a carpet. It makes your hair stand on end when you put a woolly jumper on and can be used for lots of fun science experiments and demonstrations.
This static electricity demonstration shows you how to bend water with a balloon. It works because water is a polar molecule ( one end is negative and one positive ) Water molecules stick together because the positive end of one water molecule is attracted to the negative end of another.
Static electricity builds up on an object when the object gains electrons ( which are negatively charged ). The negatively charged object ( in this case a comb or balloon ) attracts the positive ends of the water molecules making the stream of water bend.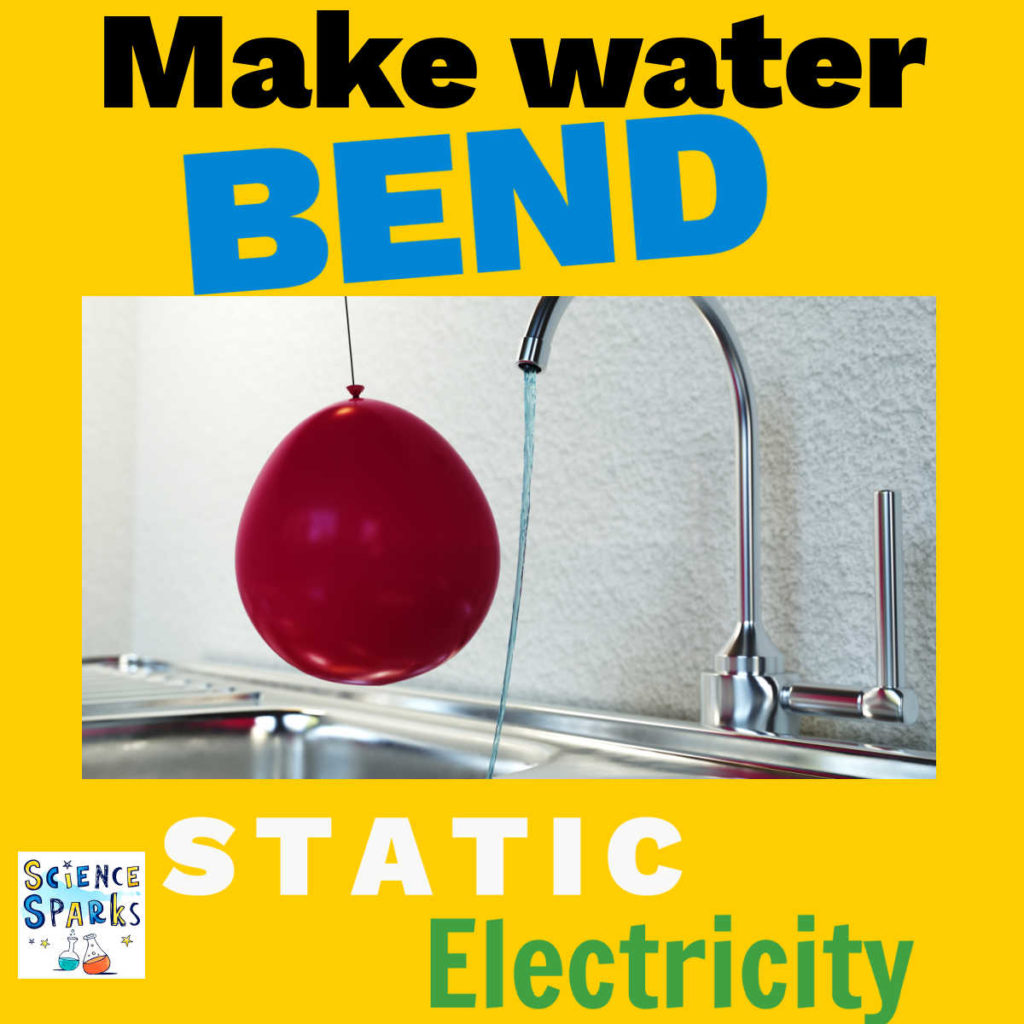 You'll need
A tap with running water
Balloon or comb
Hair or a woolly jumper
How to bend water with static electricity
Charge the balloon or plastic comb with static electricity by rubbing it on your hair or a woolly jumper.
Turn on the tap, so a thin stream of water runs gently.
Place the balloon or comb near the stream of water, but not touching it.
The water will bend towards the comb or balloon.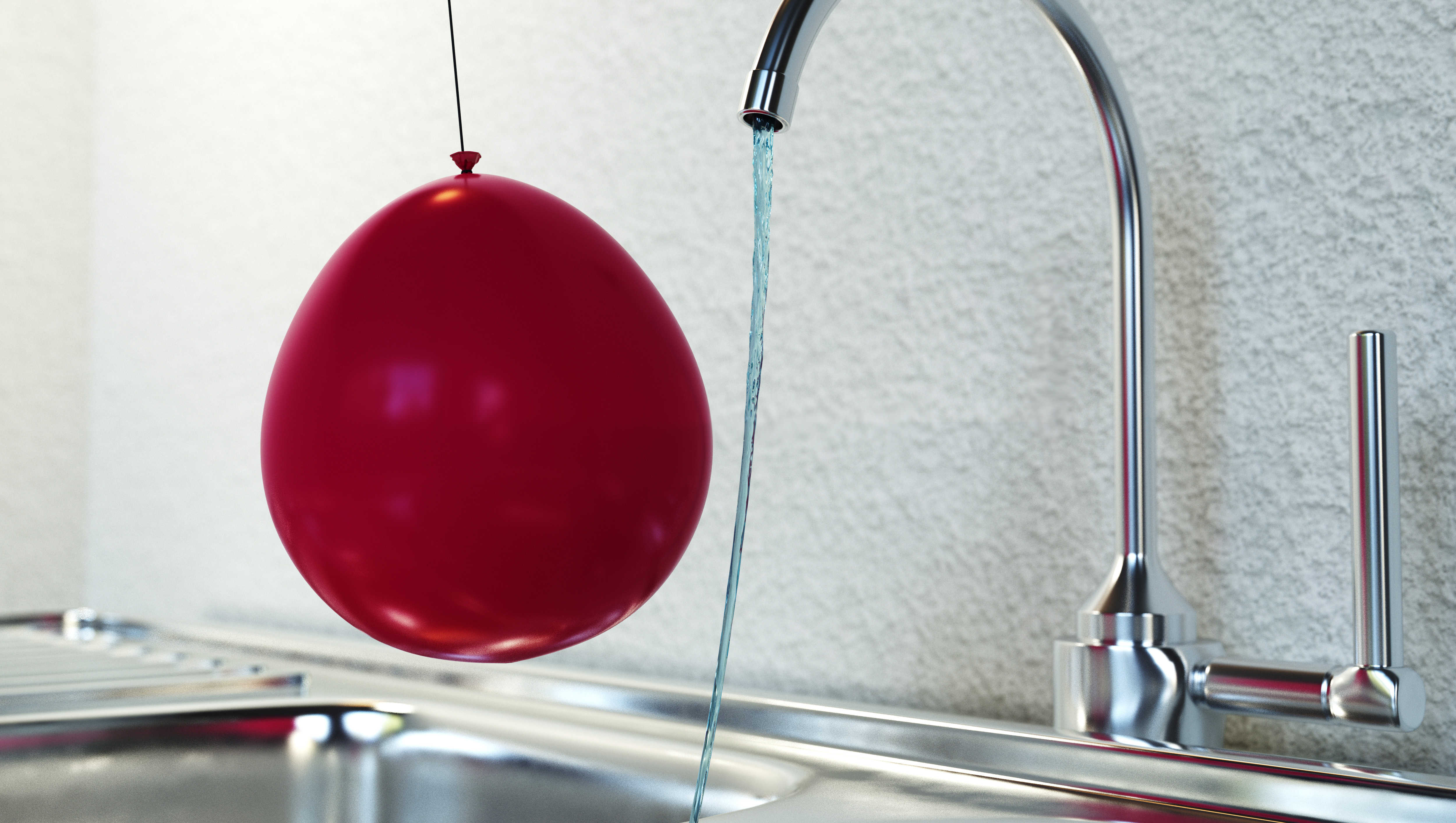 Why does the water bend?
Water molecules are polar, they have a negative and a positive end. The negatively charged comb or balloon attracts the positive end of the water molecules making the stream of water bend.
More static electricity experiments
Another way to demonstrate static electricity is by making tissue paper frogs jump up to a balloon.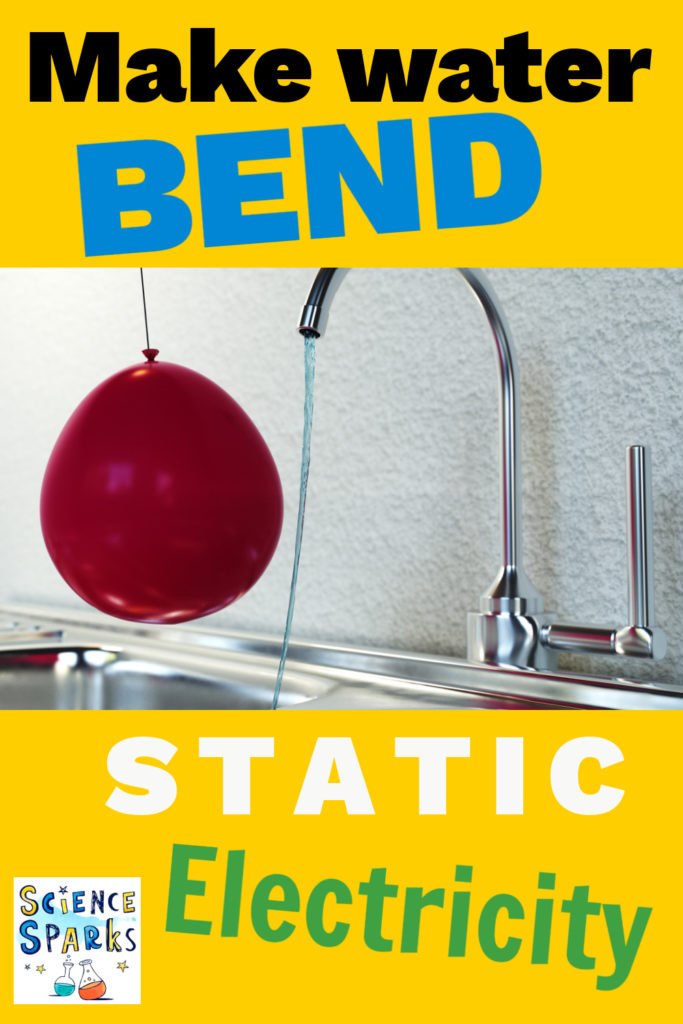 Last Updated on February 22, 2023 by Emma Vanstone