Scribble Bots are a brilliant fun, mini engineering challenge offering lots of scope for investigations. Try changing the size or shape of the container, number of pens, number of batteries, size of propeller, make the propeller off centre or move the pens higher or lower up the container. Can you predict how each change will affect the way the scribble bot draws?
How to make a Minion Scribble Bot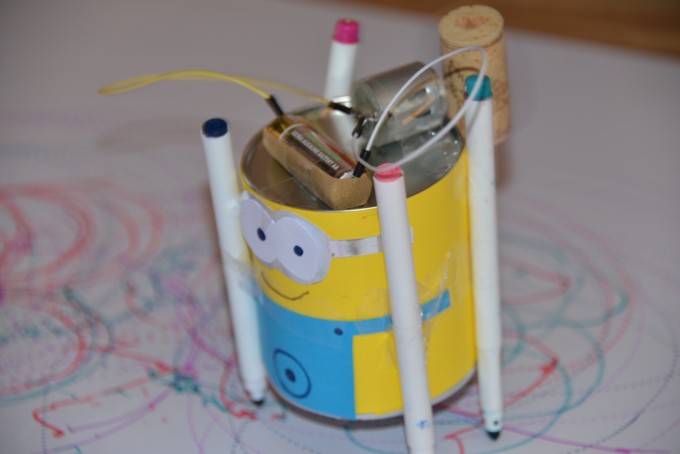 What you'll need
Small motor 1.5 -3 V( U.S link http://amzn.to/2bo57nn )
Thick elastic band 2 in x ½ in
AA Battery
Pringles can or other small container
2 leads
Paper
Felt tip pens ( U.S link http://amzn.to/2bChQ9I )
Roll of paper – we like this Melissa and Doug roll ( U. S link http://amzn.to/2bo1qhq )
Decorations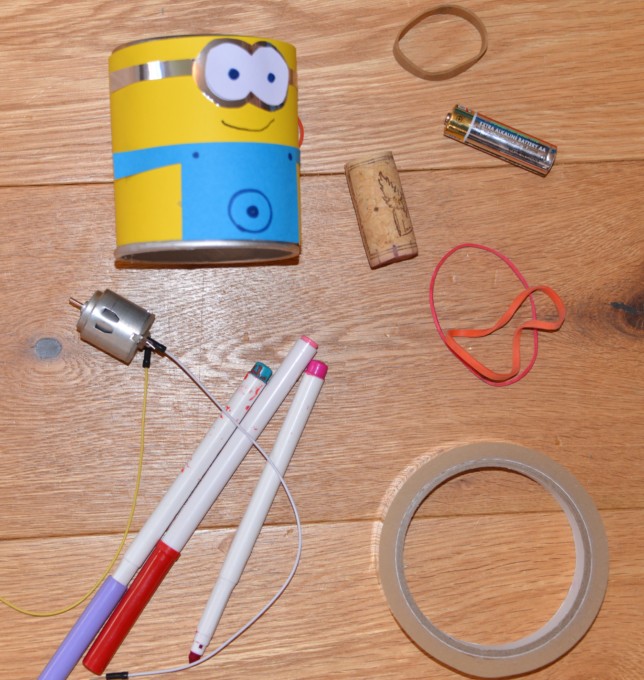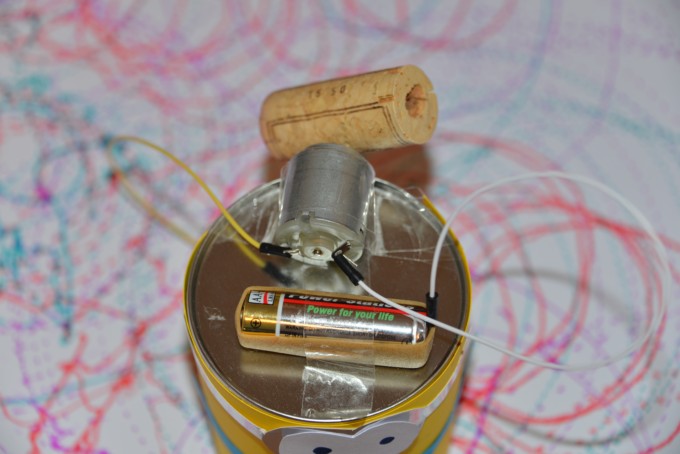 Instructions
See how our How to Make a Scribble Bot post for full instructions.
What happens if you take off the pens?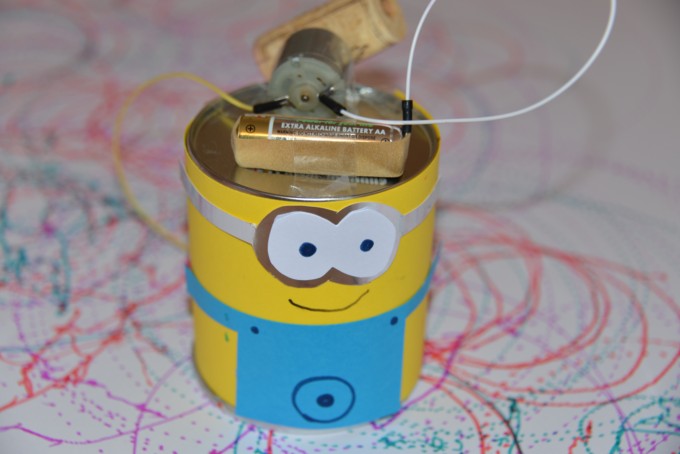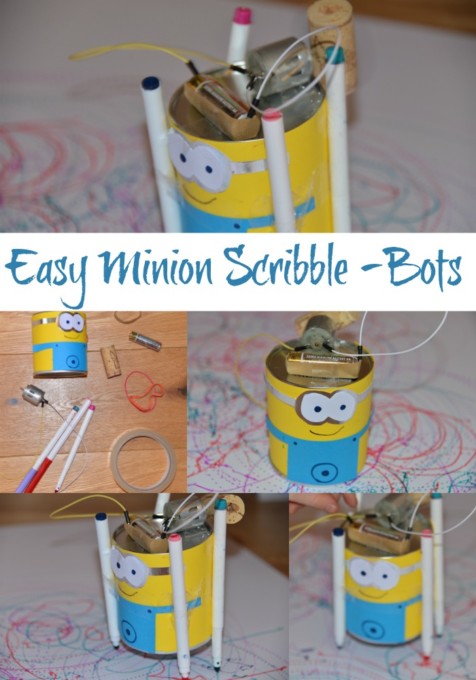 Last Updated on March 20, 2017 by Emma Vanstone