For many children Noddy is their first introduction to the magical world of Enid Blyton. I remember happily reading the books and later watching the TV series with my younger brother. If you're not familiar with Noddy he lives with his friends Big Ears, Tessie Bear and Bumpy Dog in the brightly coloured Toyland where they have all kinds of exciting adventures.
The Book People have a fab competition running at the moment where you could win £500 to spend with them by sharing your Noddy-inspired creations on social media before 24th July, you can find more details over on Tots100.
The Book People have some great ideas for Noddy crafts if you need some inspiration to get you started. We especially like the edible creations!
Here at Science Sparks we love crafts we can investigate with, so we made a Noddy car, which is perfect for testing ramps, setting up a fair test, learning about friction and lots more.
How to make a Noddy car

Materials
Small cardboard box
Coloured card
Double sided tape
Image of Noddy
Black pen
Dowel
Wheels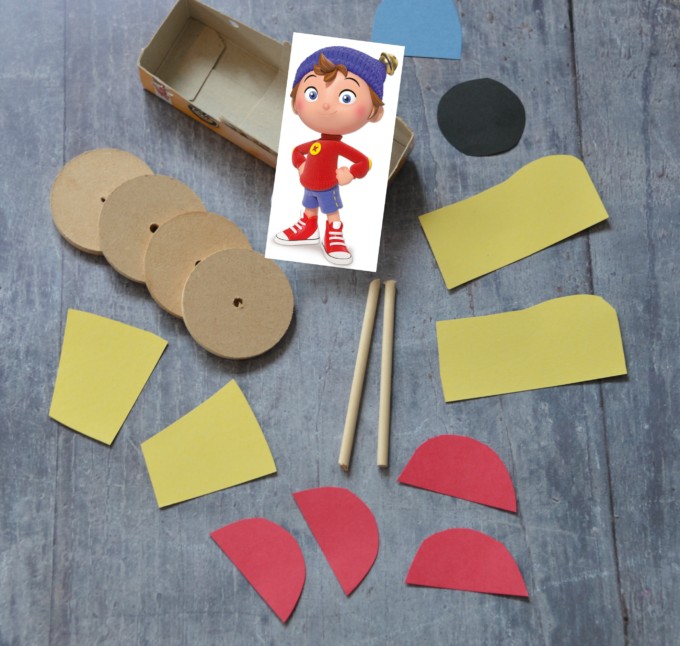 Instructions
Cut our your cardboard box so it's a rectangle shape. This will form the base of your car.
Cut out cardboard shapes like in the photo above.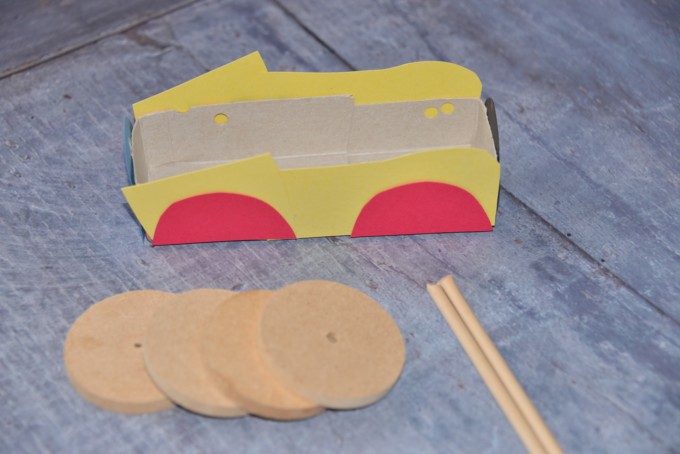 Use double sided tape to attach the cardboard pieces to the car.
Carefully make 4 holes for the wheels.
Feed through the dowel rods and attach the wheels securely. These should move freely.
Use a black pen to finish decorating the car and attach your Noddy character.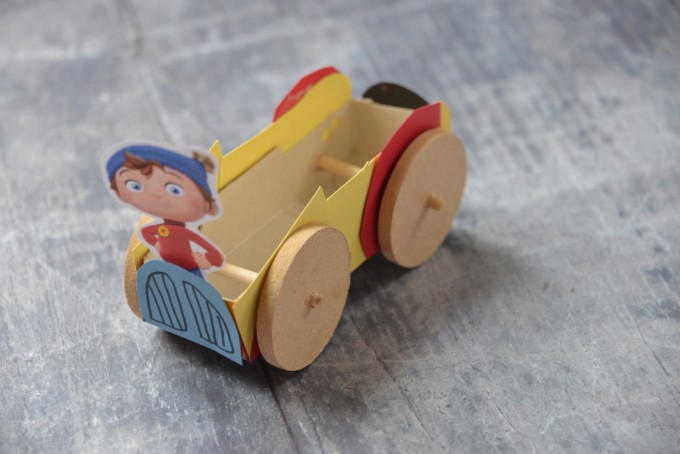 Investigate with your Noddy Car
Try rolling the car on a flat surface, carpet and over bubble wrap. Which surface does the car roll most easily over? Do you know why this is?
Make some ramps and measure how far the car rolls at the end of each one.
Can you make a friction ramp to test your car?
What do you think would happen if you added some weight to the car?
Can you turn your car into a magnet powered car?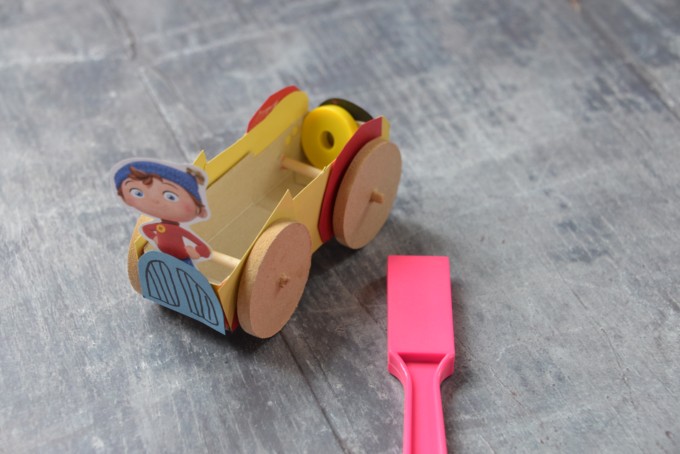 Can you create a map of Toyland for your car to explore?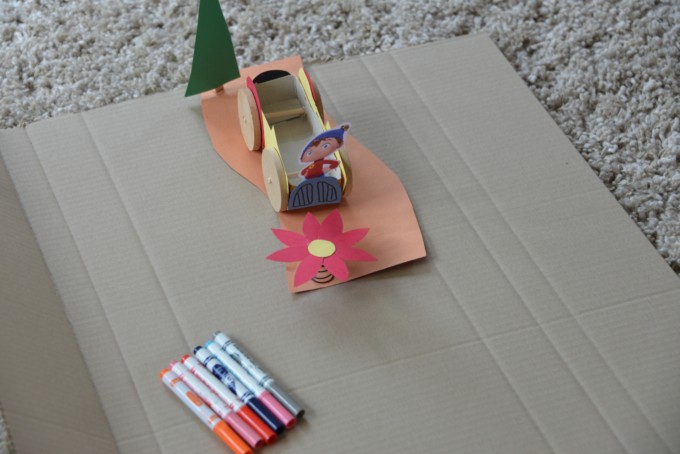 Don't forget to share your own Noddy-inspired creations on social media before July 24th and you could win £500 to spend at The Book People. Share your photo and use #NoddyChallenge hashtag for a chance to win! See TheBookPeople.co.uk for terms and details.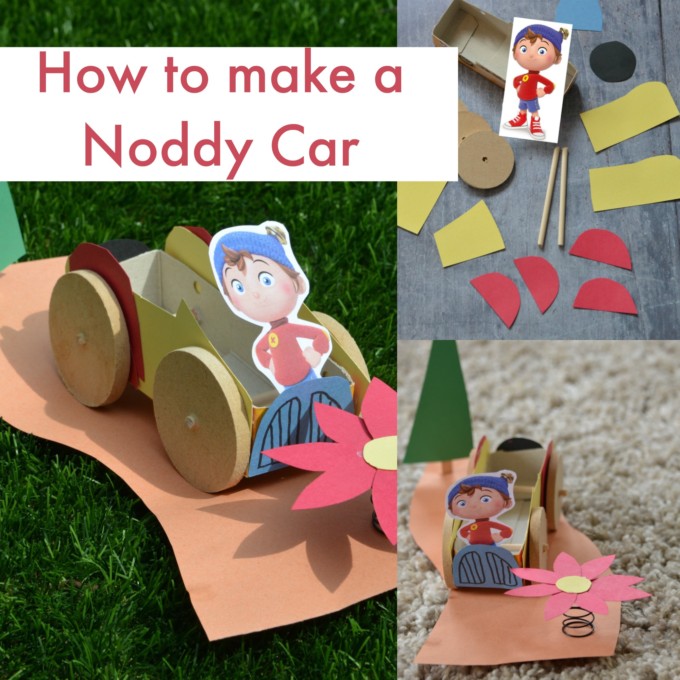 This a collaborative post with Tots100 and The Book People
Last Updated on July 11, 2017 by Emma Vanstone