If you need a last minute creepy addition to your Halloween costume, we've got just the thing, fake blood! It looks great and you probably have everything you need for our fake blood recipe already in the kitchen so don't even need to go shopping.
This activity is also found in Gross Science!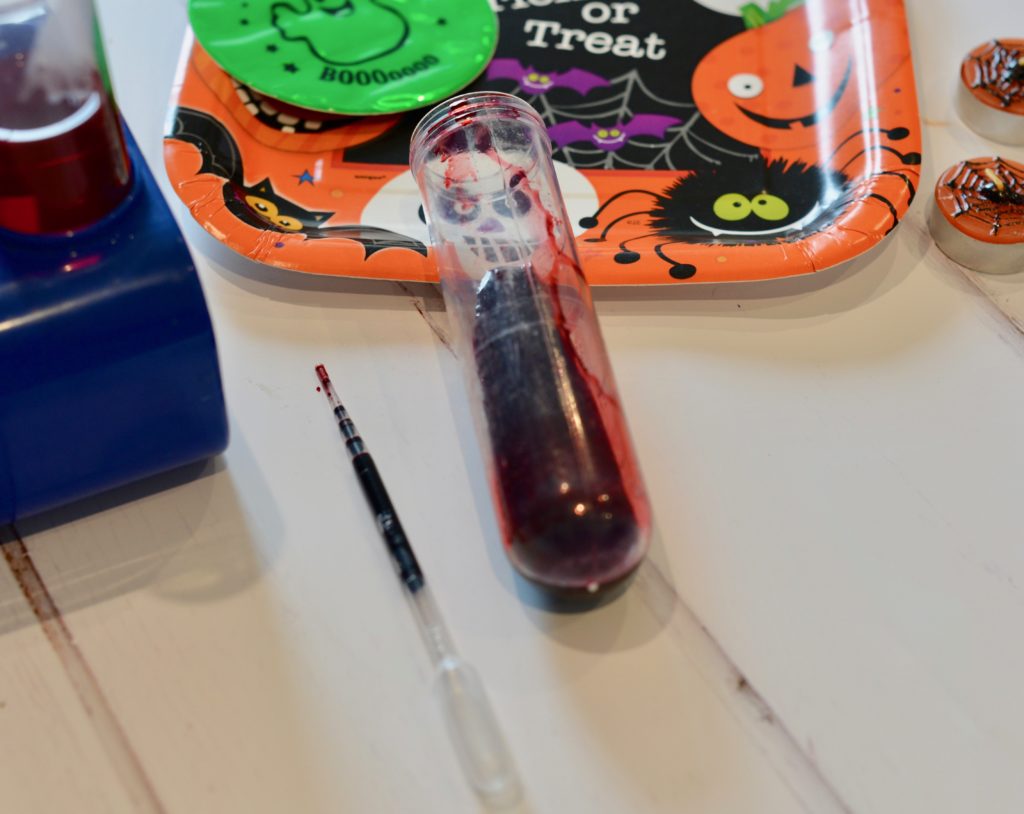 Fake Blood Recipe
We made two types of fake blood. The first shows and demonstrates how blood actually works as it clots.
The second is just pretty cool and more effective looking!
Both contain food colouring and stain clothes, so make sure you aren't wearing anything you're not happy to stain red!
Fake Blood Recipe 1
Blood Type (pun intended) 1
Gelatin powder
Water
Saucepan
Red food colouring
Glass
Grease proof paper
How to make fake blood with gelatin
1. Heat about 120ml of water until it is boiling.
2. Add 1 teaspoon of gelatin powder
3. Keep stirring until it dissolves – it does tend to stick to the pan.
4. Take off the heat and leave to cool for 15 mins
5. Add a few drop of red food dye until you get the colouring you would like.
6. The fake blood will thicken slowly showing how blood coagulates and sticks together.
7. You can use it once you have got it to its desired consistency with vampire fangs and pretend cuts.
8. If you take some of the sticky blood out and smear it on grease proof paper, it will set hard like a scab does!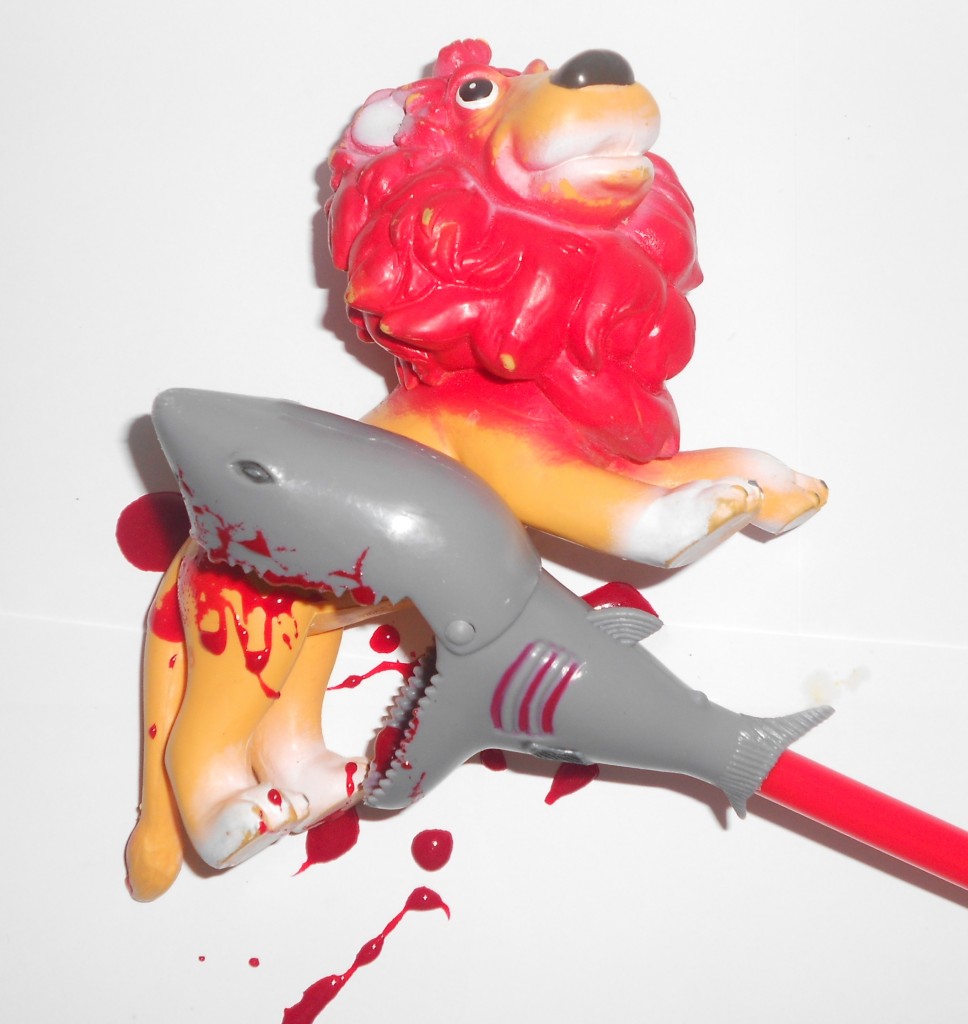 Fake Blood Recipe 2
Blood Type 2
This is a sticker, tastier and gooier blood, but not as clever. It just looks good
Golden syrup
Flour
Red blue dye
Blue food dye
How to make fake blood with golden syrup or corn syrup
1. Pour in a good 3 squirts of golden syrup or corn syrup
2. Add 1 tsp of flour and stir
3. Add at least five drops of red food colouring.
4. Add a tiny drop of blue of get that rich red colour.
5. You now have your sticky blood!
So go and have fun and freak your friends out!
I've you liked this you'll love my other GROSS science experiments!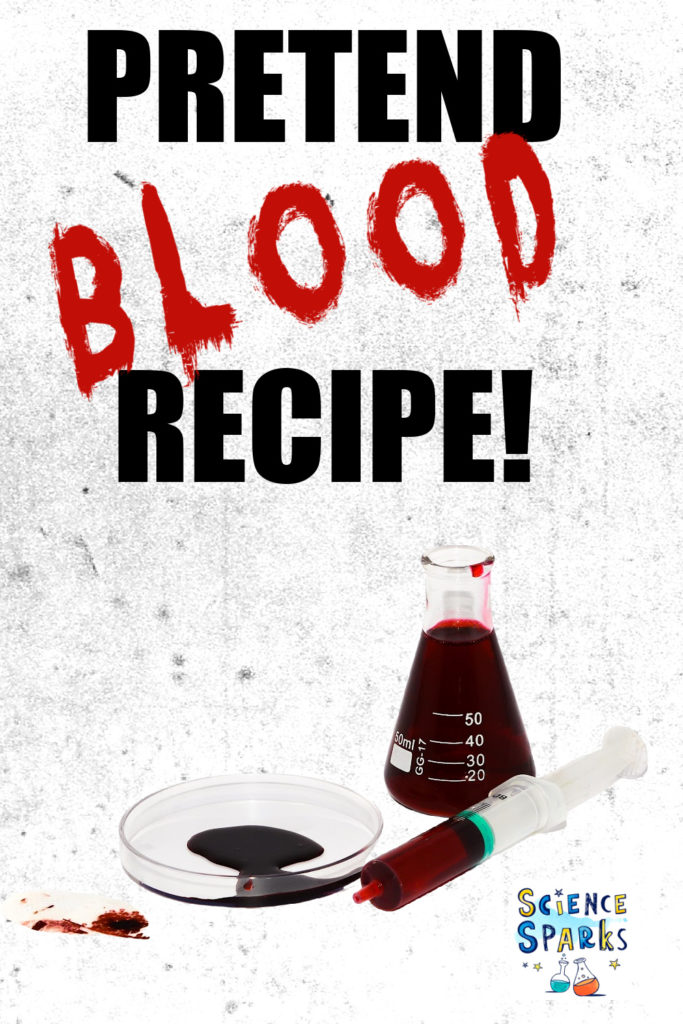 If you fancy some more science in the kitchen, try one of the 60 ideas in my new book, Snackable Science.
Last Updated on October 1, 2022 by Emma Vanstone