Everyone loves an icky, sticky experiment so I've pulled together my favourite gross science experiments and also have some exciting news at the bottom of the post about my new book, Gross Science Experiments.
Make fake blood, a pretend scab, model the digestive system and more science to make you say "YUCK"!
Gross Science Experiments for Kids
Make your own fake blood
This fake blood recipe is great for a spooky Halloween activity but also illustrates blood clotting so is educational as well!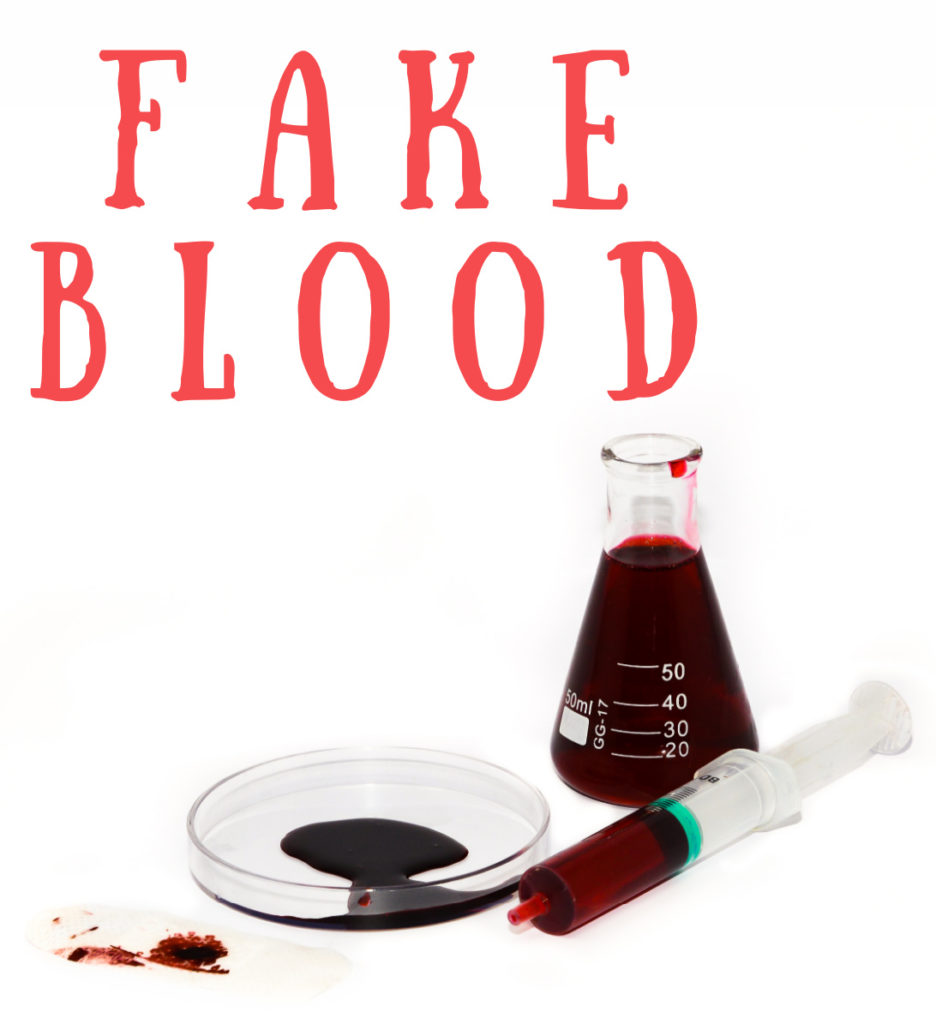 Edible Scabs
Staying with the blood theme, I have a great recipe for making jelly scabs!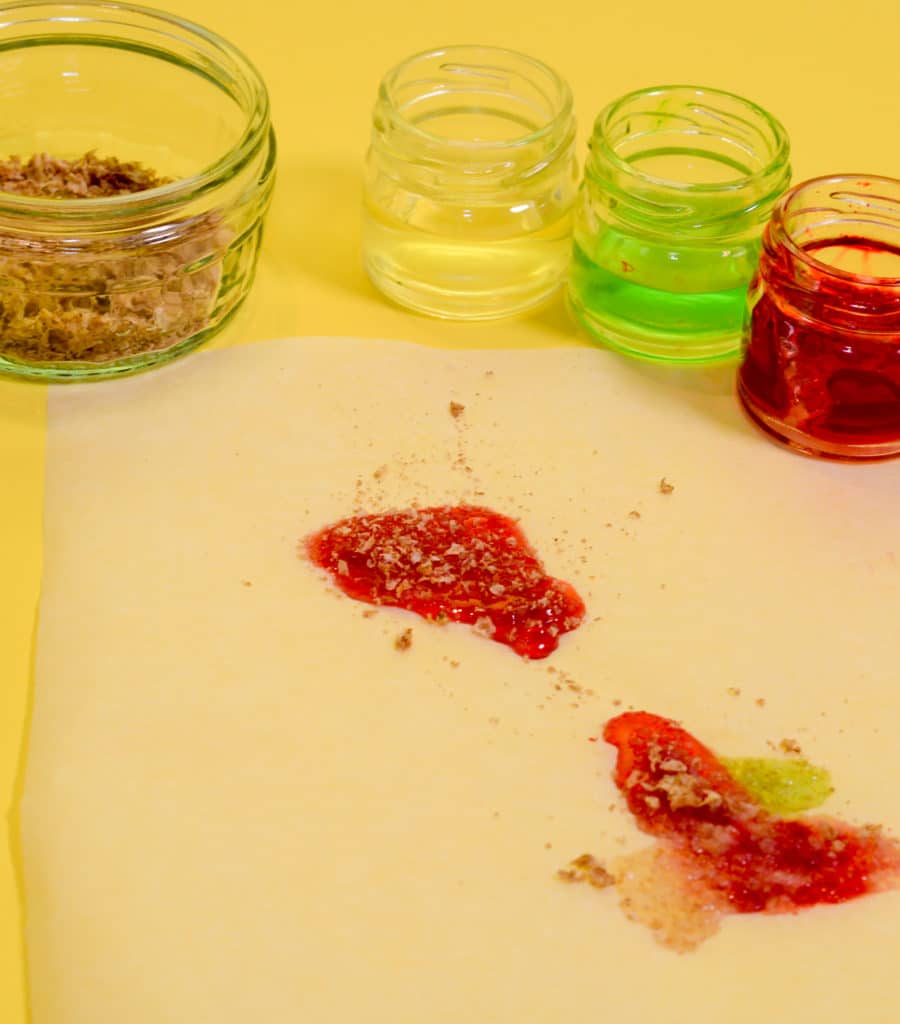 Digestive System Model
This gross demonstration of the digestive system is great fun and deliciously disgusting. You can model the journey of food from the mouth all the way through the body!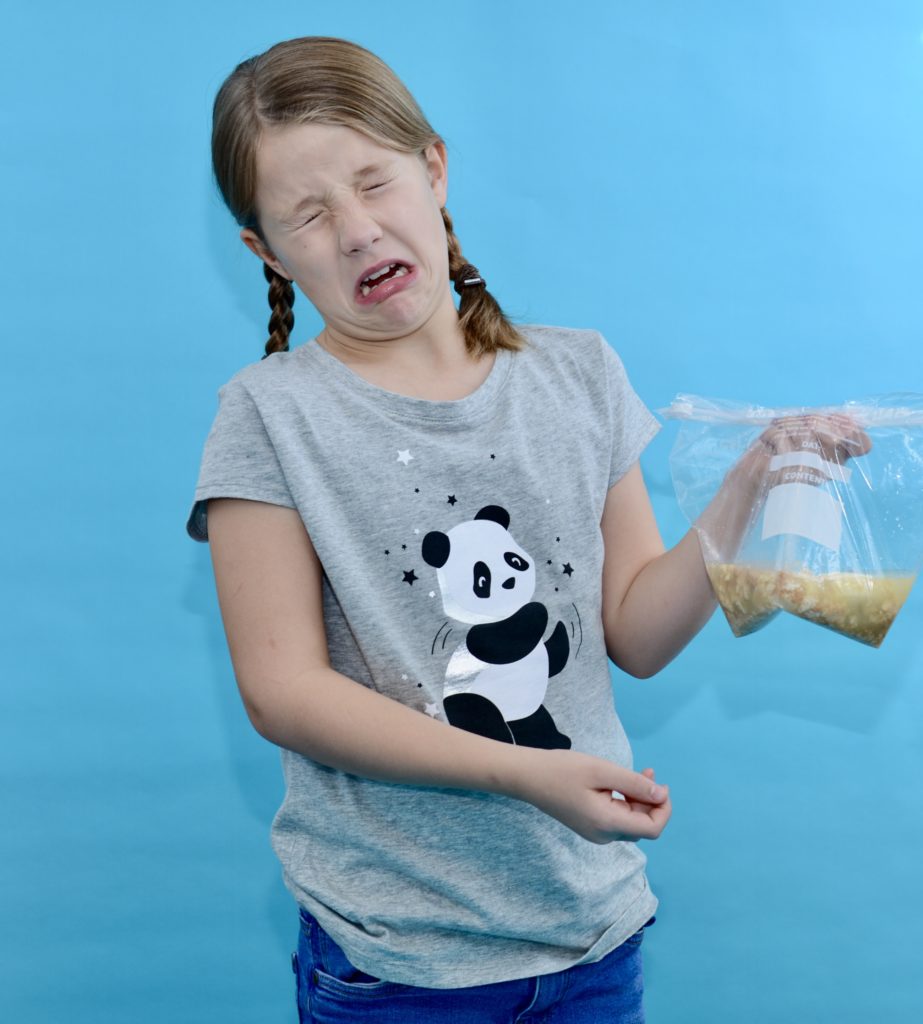 Make a Snot Trap
Learn about the clever properties of snot and how it filters bacteria and other particles with this snot coloured oobleck!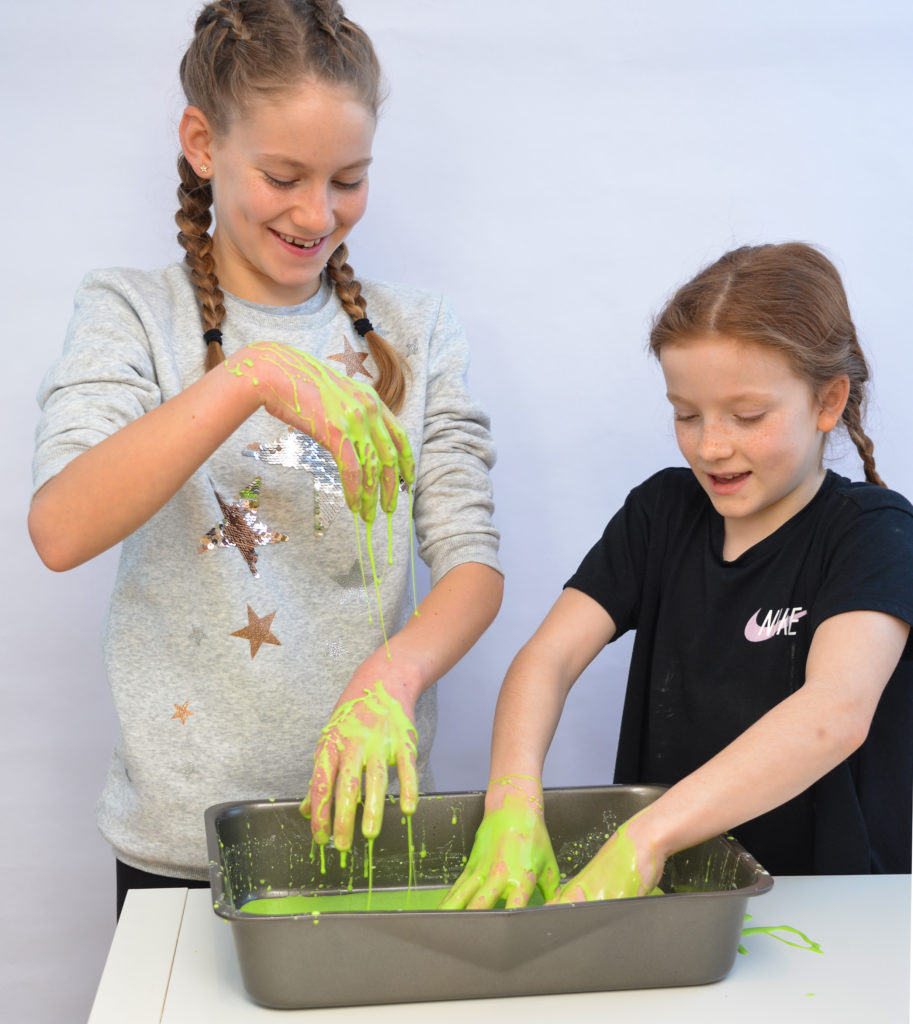 Dinosaur Poo
Find out what dinosaurs ate by making dinosaur poo!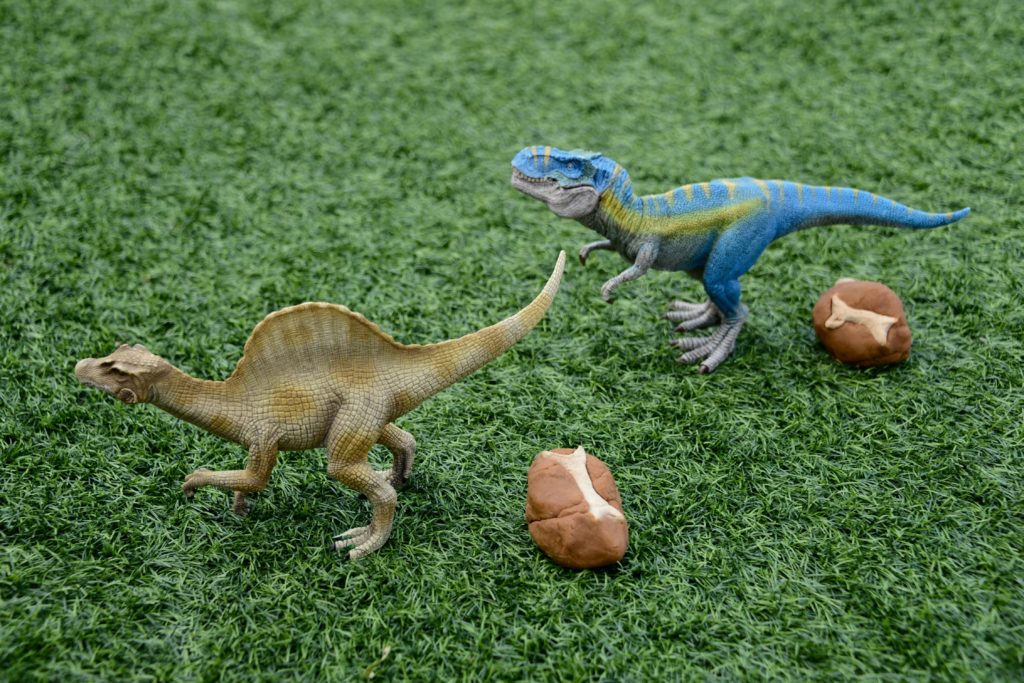 Mouldy Food
Find out why food rots and how you can slow the process down.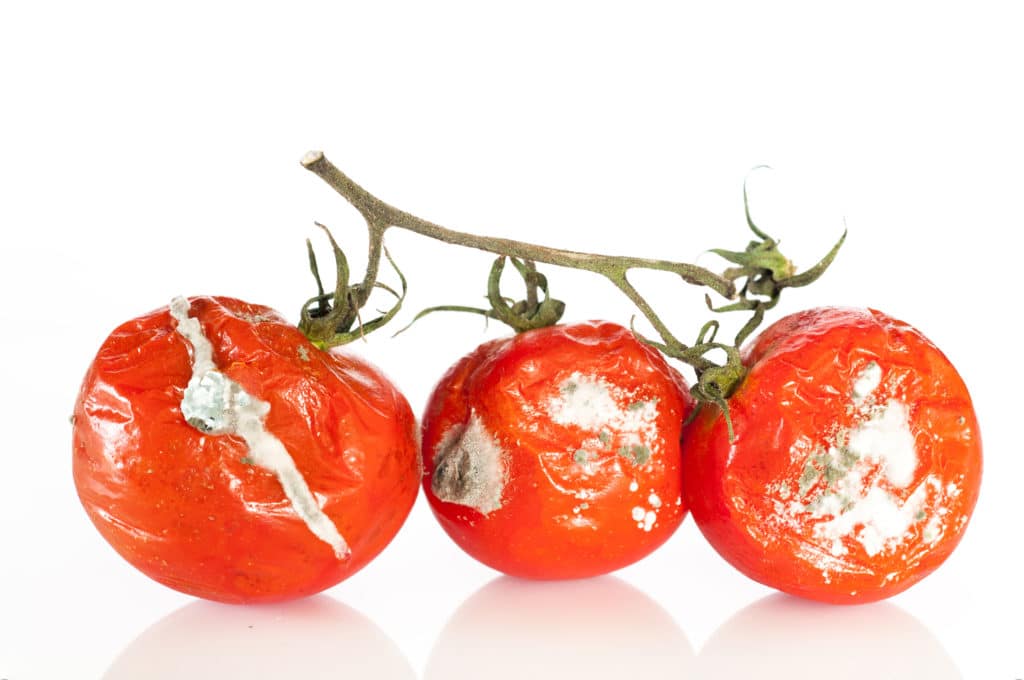 Earwax Snacks
Kids Activities Blog tried making my ear wax snacks from Gross Science and they came out great!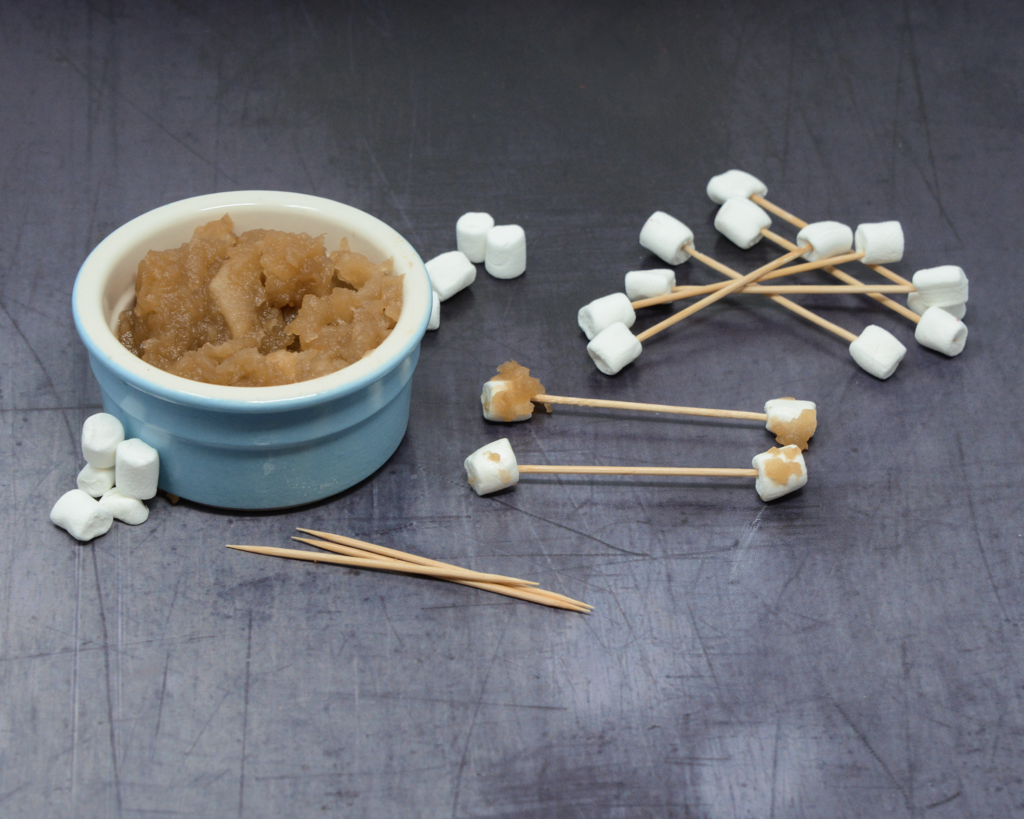 Gross Science Experiments – THE BOOK
For even more Gross Science ideas check out my hilariously disgusting book with SIXTY icky, smelly, scary and downright silly gross science experiments!
Whether you want to discover the funny things a body does or the ghastly creatures all around you, there's always something new to learn. Travel back in time to find out how people tried to mask the awful smells of the time, how the Romans wiped their bottoms and and even how a famous person's body exploded! Discover what makes your breath so smelly, why stinky foods taste better when you hold your breath and make your own edible ( but very realistic looking ) poo.
Try an easy, exciting dissection with a homemade model of a brain or heart. Make decorations from milk or take a terrifying bath with the Bug Bath Bomb. This collection fun yet revolting activities is perfect for learning about the world in a hands-on sometimes delicious and sometimes disgusting way.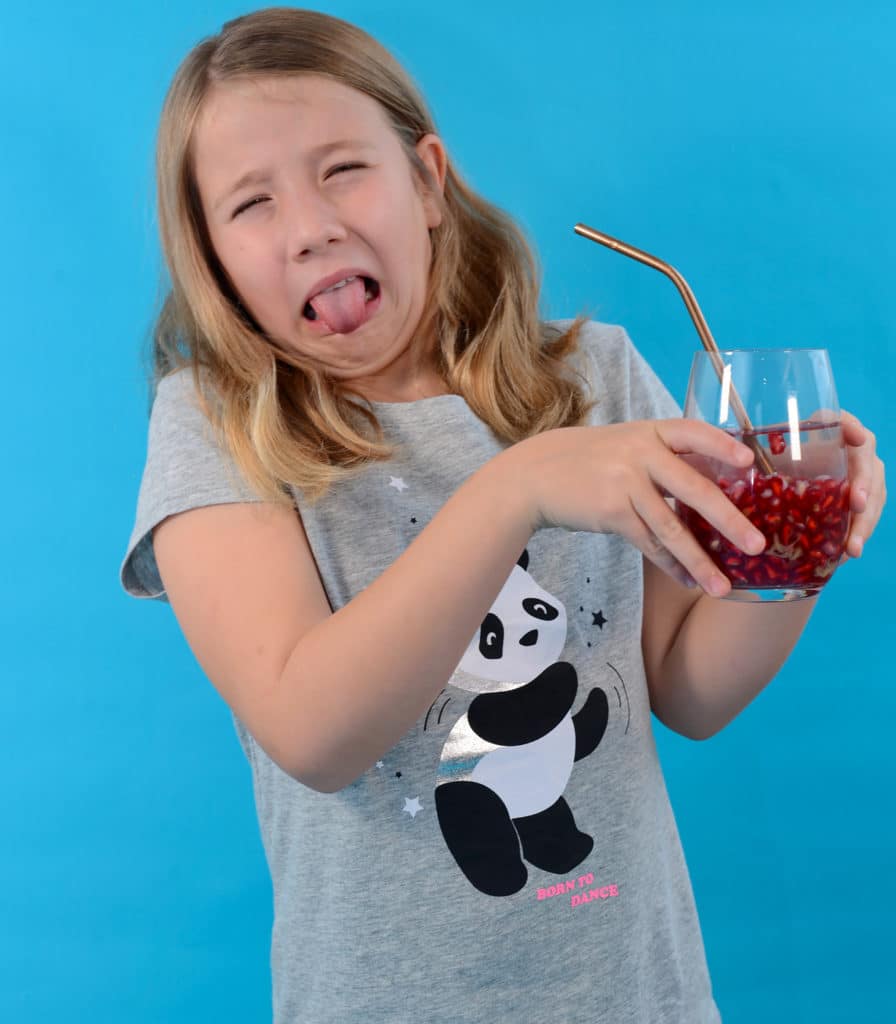 What's in the book?
Gross Science Experiments is separated into 9 chapters.
1. Blood and Brains
Make a jelly scab, fake blood, a blood bath, red blood cell cupcakes and dissect a brain in this chapter.
2. Baffling Bodies
Make a jelly skin model, apple juice urine to test, earwax snacks and more disgusting body science in this chapter.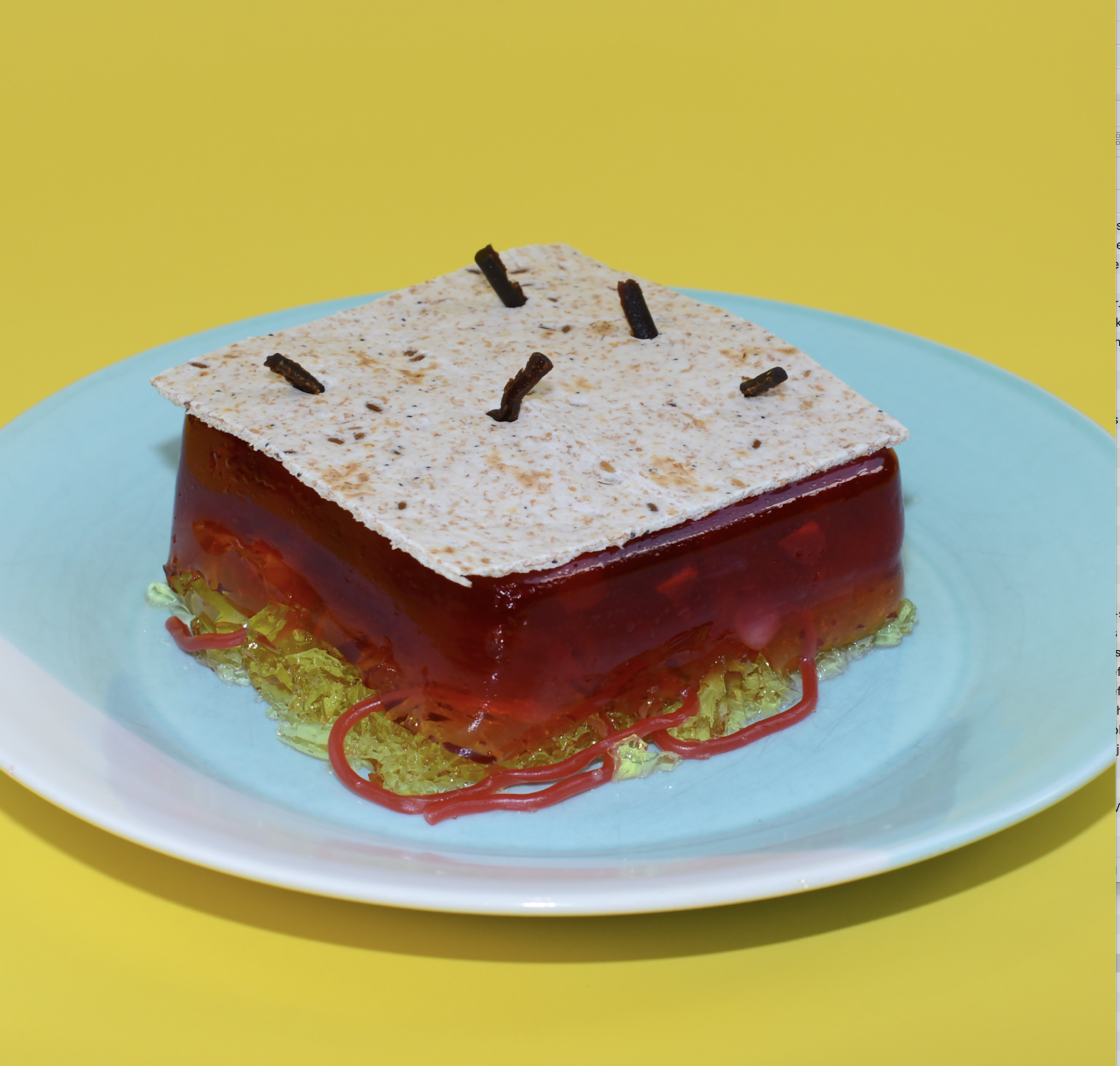 3. Stinky Smells
Find out how to tell if you've got smelly breath, what happens when a cow burps and lots more stinky experiments.
4. Joking Around
This chapter includes pretend vomit, edible pimples to pop, fake poo and baths full of bugs along with other ideas to gross out your friends.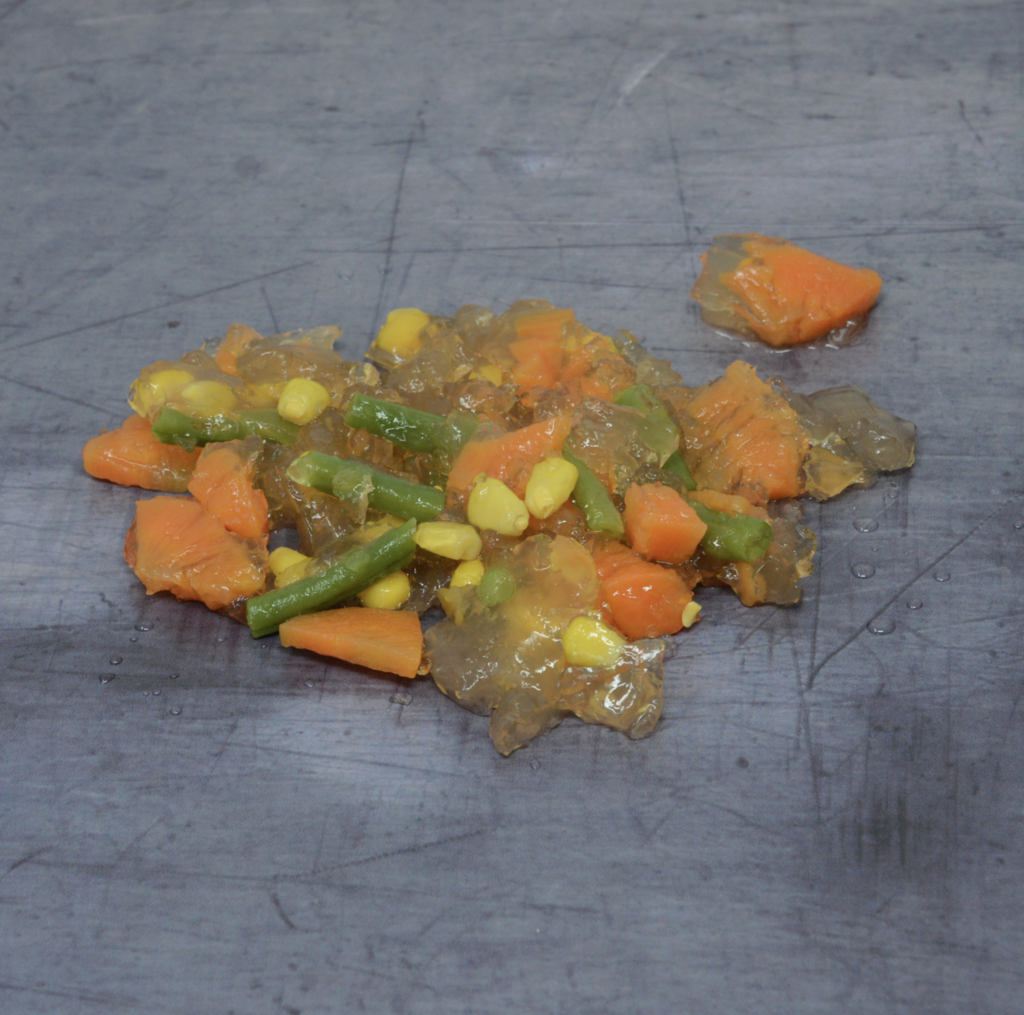 5. Disgusting Diseases
Find out how germs spread, why snot is green, make disgusting marshmallow teeth and more disease themed investigations!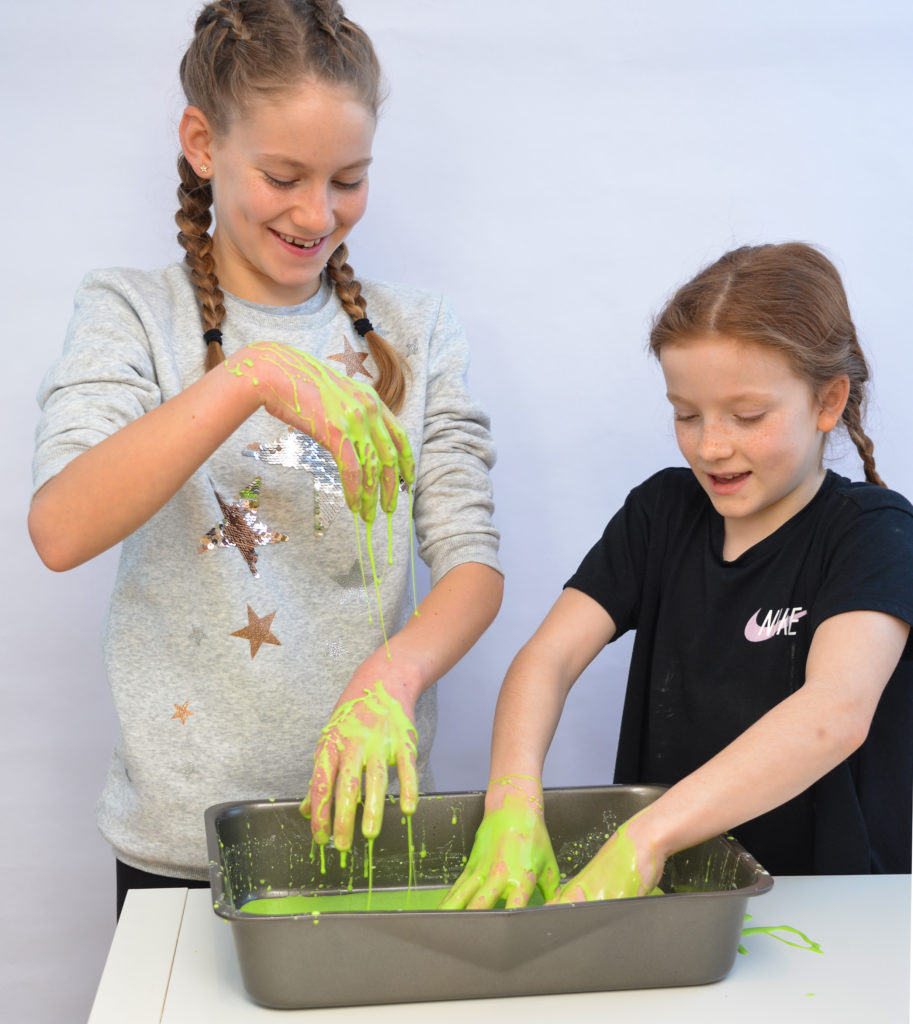 6. Gross Foods
Watch a pumpkin rot, find out how stomach acid works, make pickled apple skulls and more.
7. All About the Poo
Make edible poo, find out how big a sloth poo is, track sweetcorn in your own poo and more poo science experiments.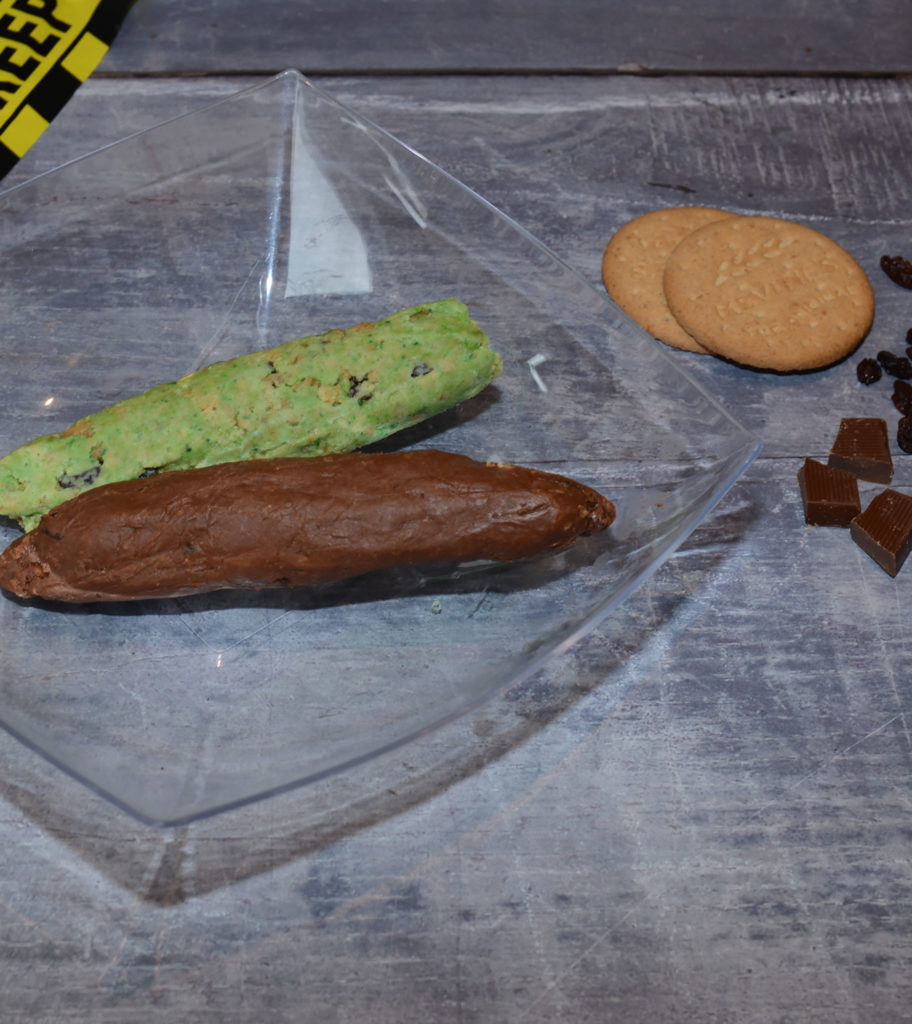 8. Bugs and Grubs
Serve up food in your very own bug restaurant, make bug slime, make a worm hotel and other bug and grub themed investigations.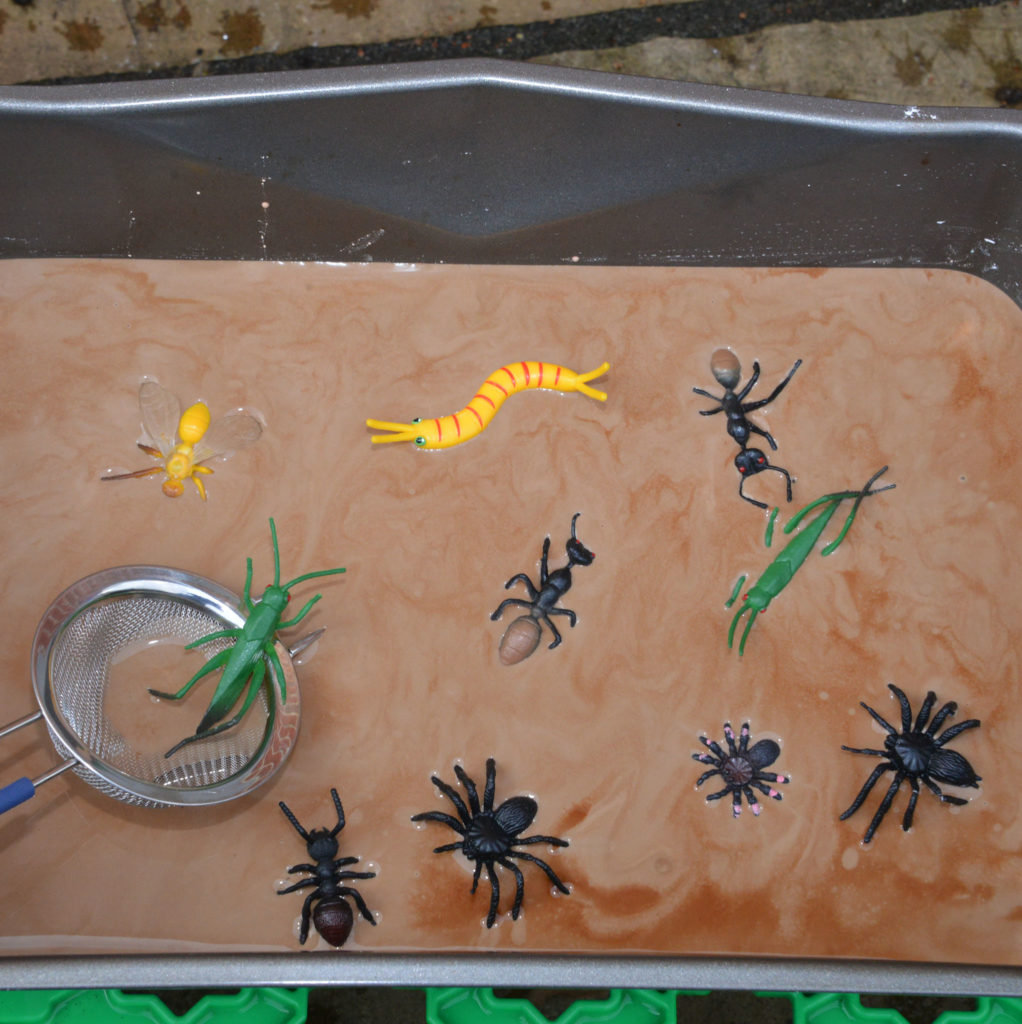 9. Gross History
I think this is my favourite chapter. Take a trip back in time to learn about some of the stinkiest periods of human history!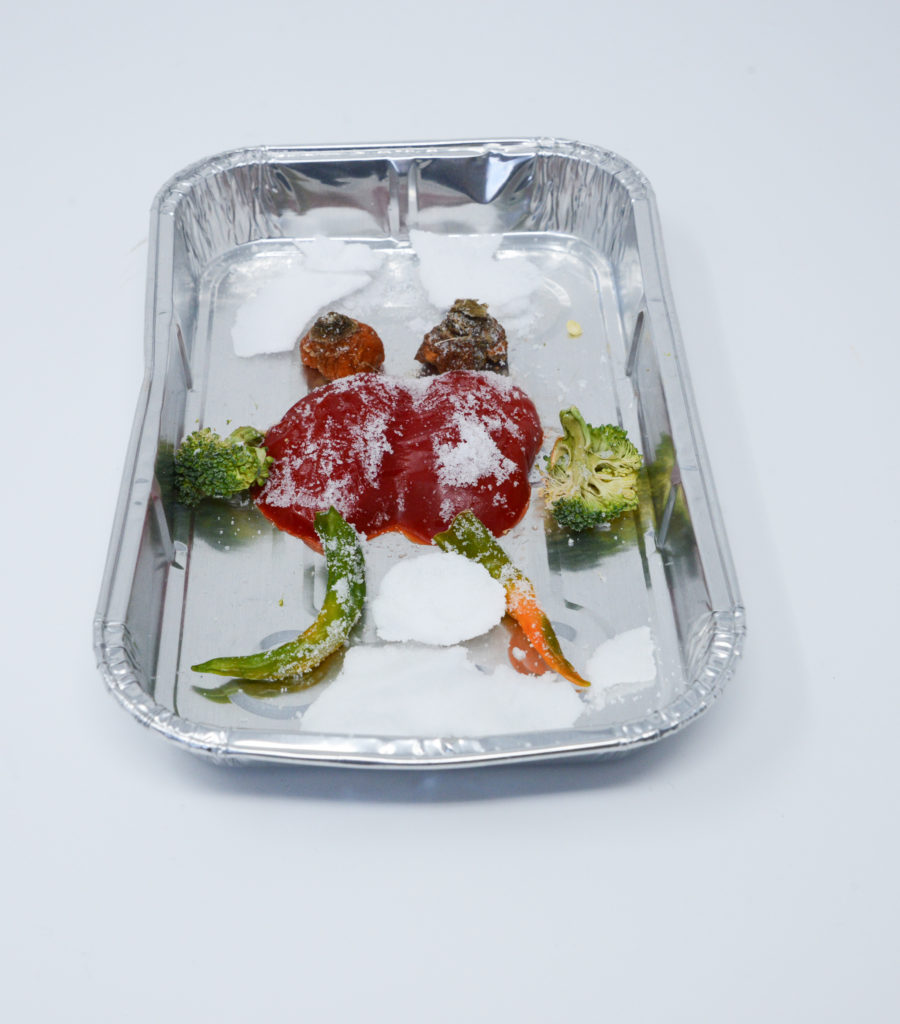 Order Gross Science today from the following retailers!
Book Depository (free worldwide delivery!)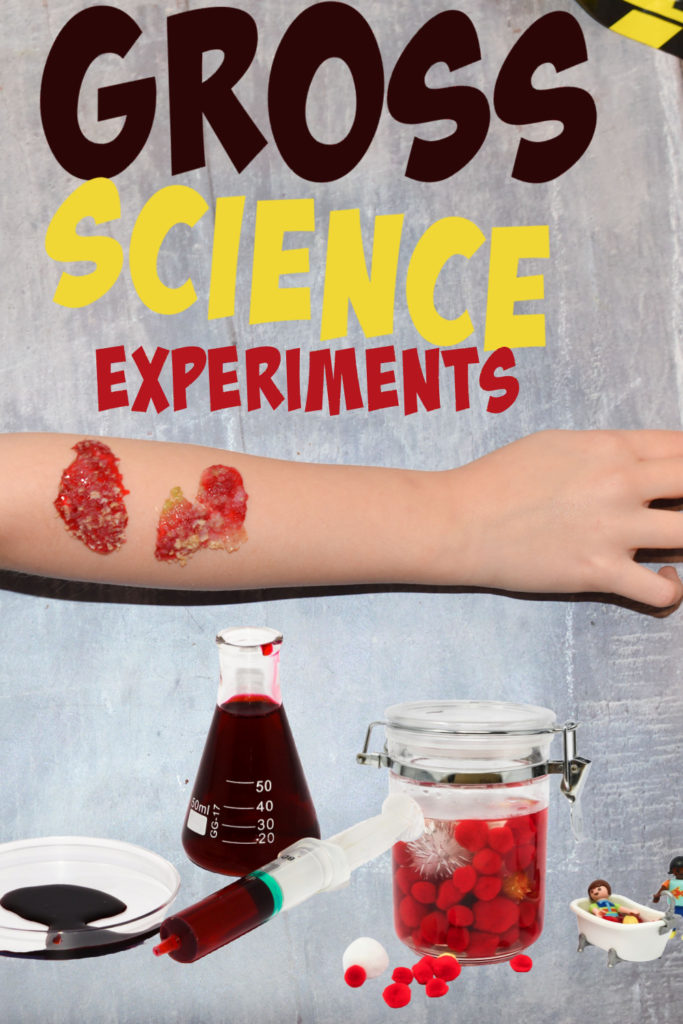 More science books for kids
Gross Science is my third children's science book. This IS Rocket Science and Snackable Science Experiments are also available to order from book stores in the US as well an Amazon and other online retailers.
Last Updated on February 10, 2022 by Emma Vanstone