Last Saturday lucky visitors to the Science Museum had the chance to try some hands on science with Learning Resources® who collaborated with the Science Museum to run a demonstration zone bringing science to life. Children had the chance to create their own volcanic explosions, make raisins dance, investigate colour mixing and much more.
Here at Science Sparks we love hands on learning opportunities which these definitely were. Kerry and I started Science Sparks about four years ago now with the hope that we could encourage more parents to do science activities at home with their children, we were both so passionate about inspiring a new generation of little scientists and it's just brilliant to see events like this taking place and that so many fabulous resources are now available to stimulate young minds.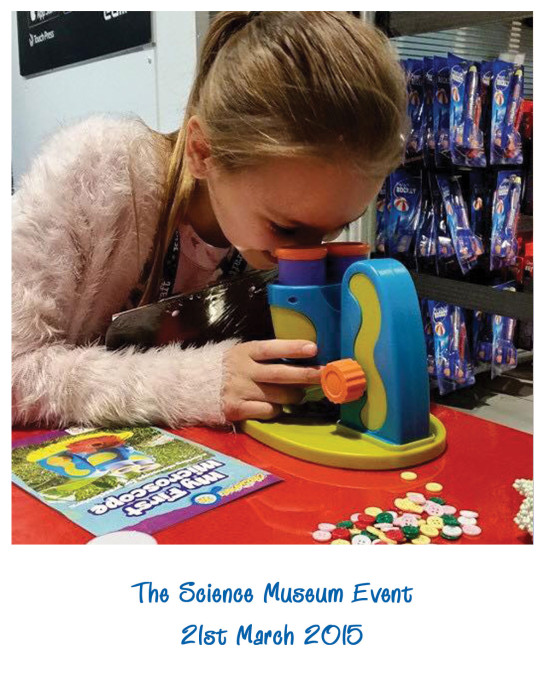 We were pleased to see the Super Lab Magnet Kit featured as this is one of our favourite products from Learning Resources®, there are so many different ways to use it, it's just fantastic, our sensory magnet bottle made using this kit has been very popular in school over the last few weeks as well.
Other products featured at the event were:
Primary Science: Lab Set and Magnet Set
GeoSafari Jr.: My First Microscope
Nancy B: Crime Solver, Binoculars & Microscope
We've not seen these in the flesh so to speak, but we haven't seen a bad product from Learning Resources® so I'd definitely recommend taking a look.
Follow @LRUK and #lovelearning on twitter for more lots more great ideas from Learning Resources®.

Last Updated on March 30, 2015 by Emma Vanstone