The Mix and Measure set from Learning Resources might just be my favourite product we've tested so far, and we've been lucky enough to test quite a few. Aimed at children 4+ it's full of fun, hands on activity ideas to help children learn about measurements and equivalency.
The scale, bowl, measuring cups and tools are brightly coloured and chunky which made them easy for little hands to hold and manipulate.
The set comes with 10 different activity cards with easy to follow, step by step instructions. Each card shows a picture of the tools you need and each tool is numbered, so there is no confusion at all over which pieces to use.
The first activity we tried was making bubble mixture which we've done before, but this was so much easier, and the mixture made brilliant bubbles.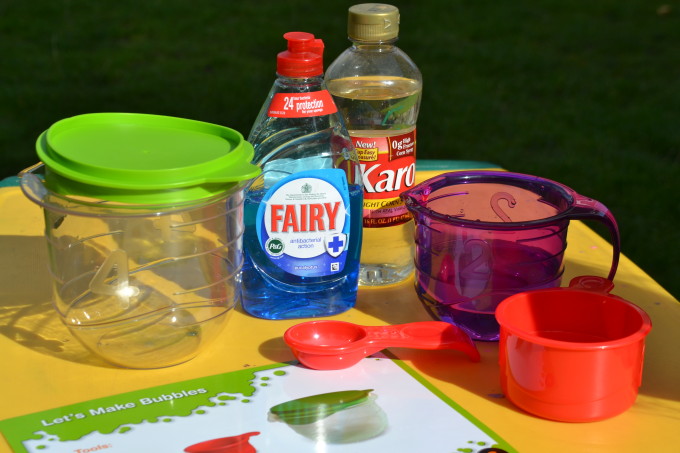 We used 1 red cup of water, 2 red spoonfuls of light corn syrup and 4 red spoonfuls of dishwashing liquid. My 4 year old loved feeling grown up enough to do the measuring herself and the easy to hold containers made it very easy for her do do without spilling.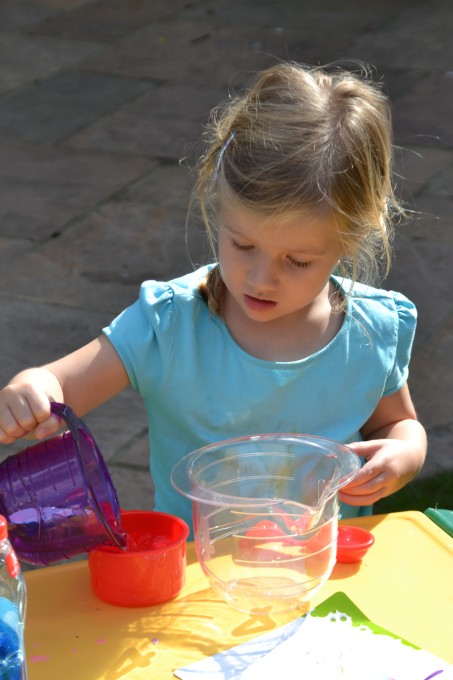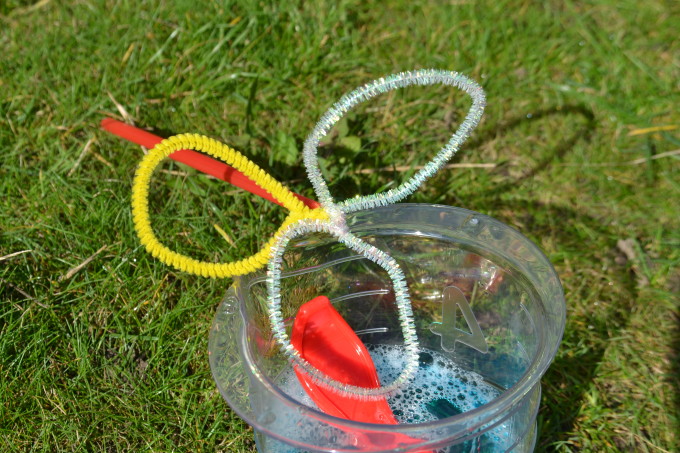 We made our own bubble wands, which worked brilliantly, next time we want to use a giant one, made with string and two wooden sticks. Have you made giant bubbles?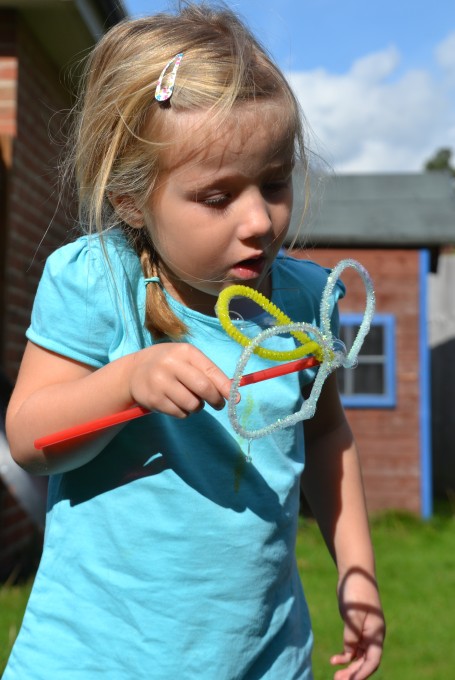 We can't wait to make the slime and puffy paint later this week, so watch out for another post coming soon.
This set is available for £29.94, which I think is a really good price considering the great quality of the items and endless opportunities to play and learn. My girls have loved playing with the set by themselves, weighing out coloured dry rice or even dried fruit for snacks, so it's great for free play too.
The Mix and Measure Set includes scale, bowl with lid, proportional measuring cups and spoons and the 10 Activity Cards.
We were sent this set for the purpose of this review.
Last Updated on November 3, 2014 by Emma Vanstone