If you read this blog frequently you'll know I am a huge fan of Learning Resources. Their magnet wands, tweezers and stopwatches are staple items we use frequently and all things I have used a lot in schools too. My littlest child is starting to play more independently now so I've been looking for tactile toys to keep him busy that will not only last a long time and be useful for a long time, but also help develop his fine motor skills.
When I  spotted the counting Snap-n-Learn™ Counting Cows and Smart Splash® Colour Play Penguins™ I knew he would love them.
Snap-n-Learn™ Counting Cows
These gorgeous , chunky cows are perfect for little hands to pull apart and push back together. They can be used for a variety of early numeracy skills as one side of the cow has a number and one the corresponding number of dots, so children can match the two correctly. Each cow is a different colour to help with number matching and aid colour recognition.
The storage bucket is also super handy. Charlie is only just 18 months so currently his favourite activity is tipping them out of the bucket and putting them back, but I'm very much looking forward to learning more with them as he gets older.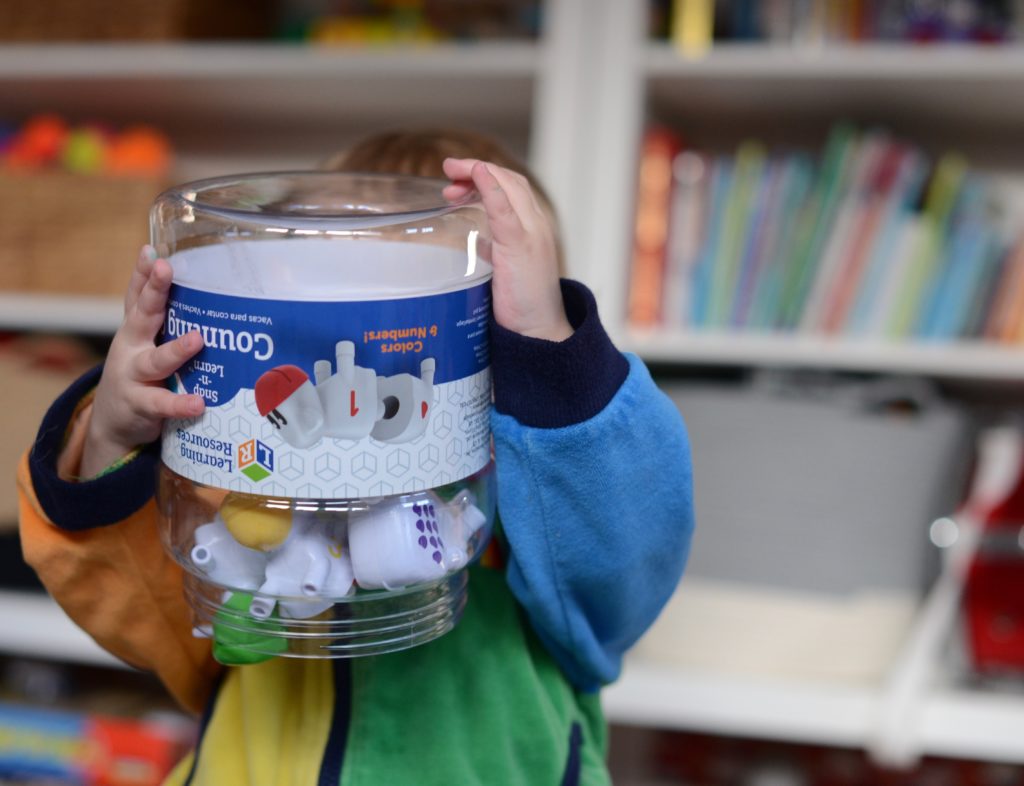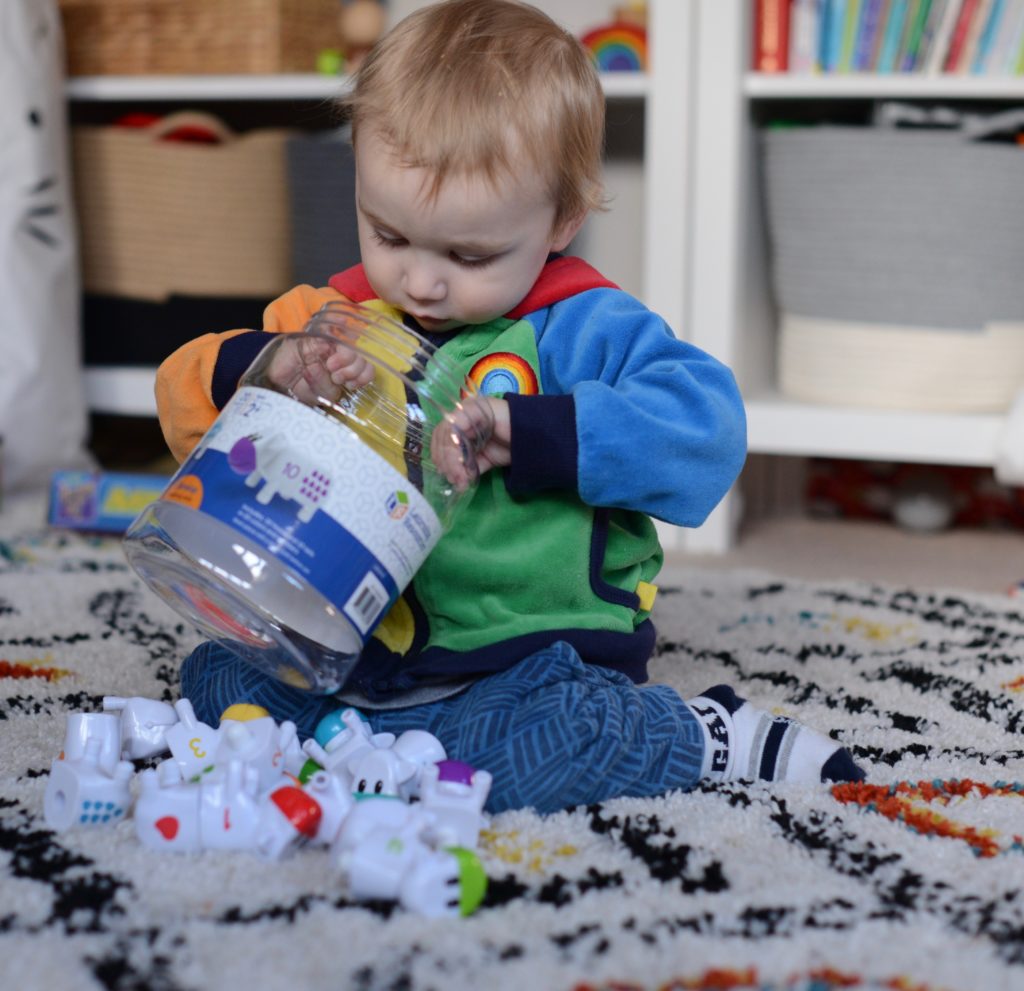 Smart Splash® Colour Play Penguins™
These penguins are super cute! They float inside colourful rings and children can also match the shape on the ring to the shape on the hat.
Charlie and I have been playing with these in his water table outside and in the bath too. Hes loves his "pengees' 🙂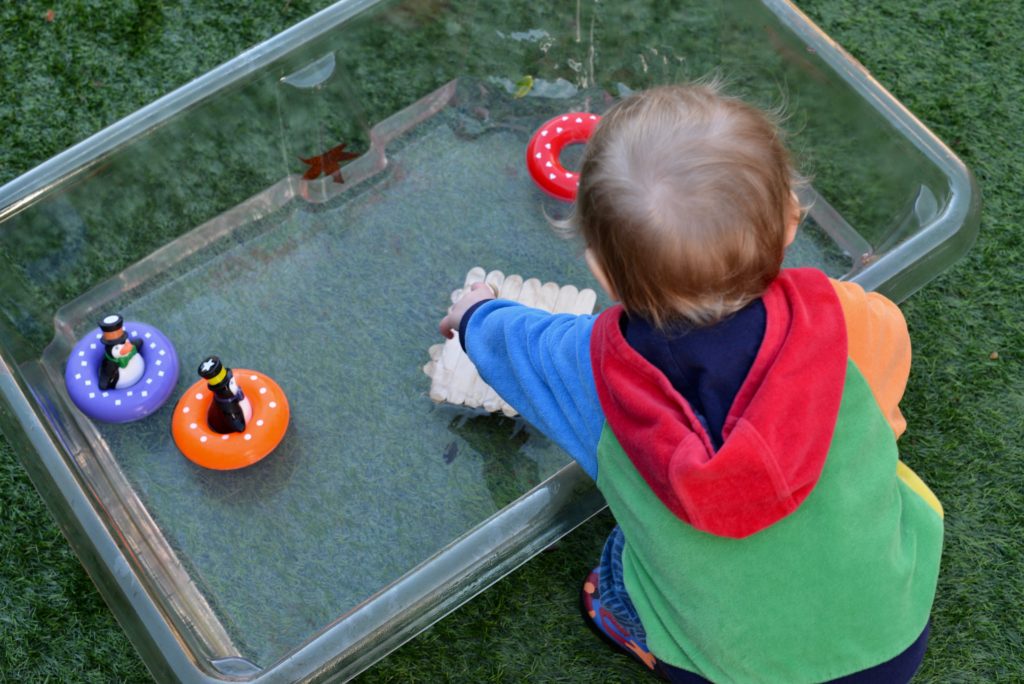 We tried making other floating devices too! Do you like our raft for a reindeer?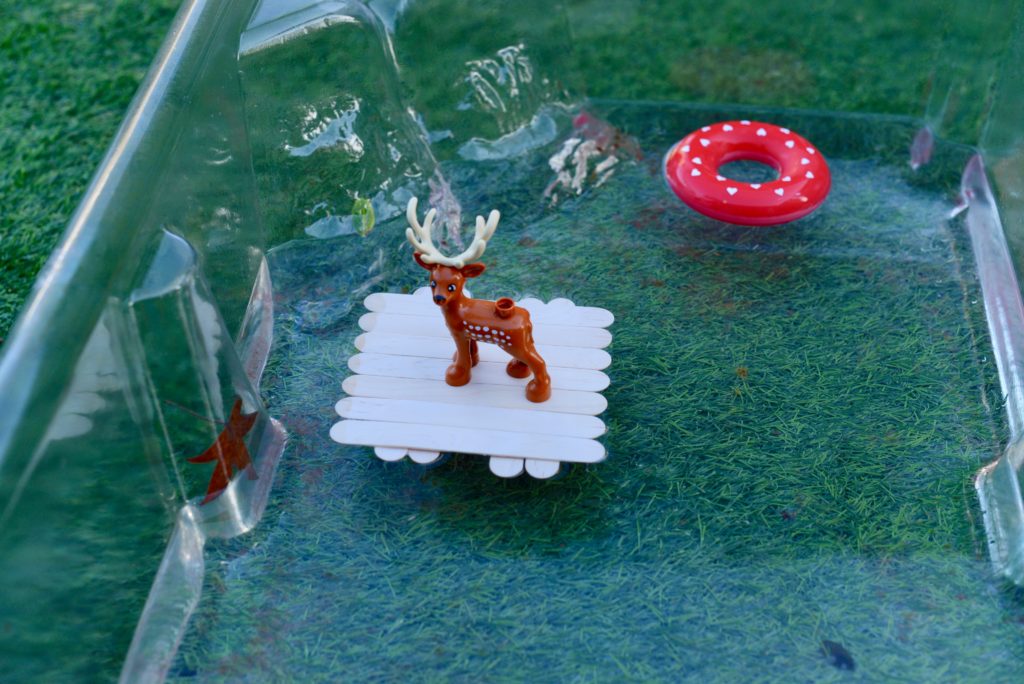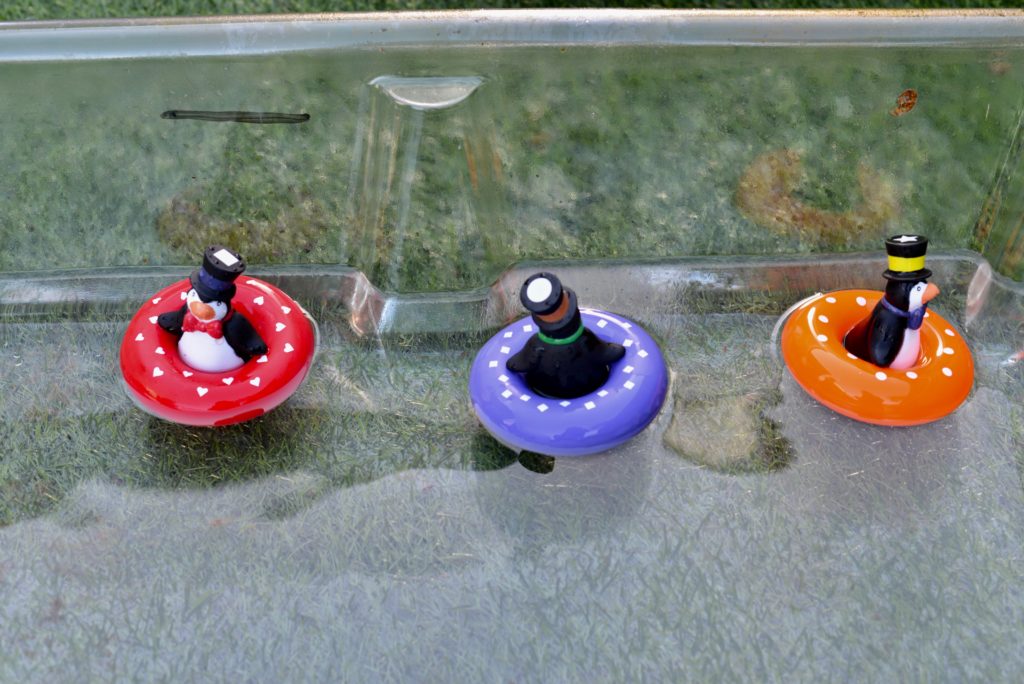 If you like these make sure you check out the full range of Learning Resources toys for Under 2s.
We were sent the items above for review, but honestly think they are fantastic and I know Charlie will play with them for years to come.
Last Updated on April 8, 2019 by Emma Vanstone