Magicubes are brilliant magnetic cubes that can be used for free play or in the case of this set, learning to read and recognise words.
The cubes feel like great quality and although my 3 year old is not at the stage of reading words yet, he has very much enjoyed free building with the cubes and adding the pictures. I'm looking forward to using them more as he grows up.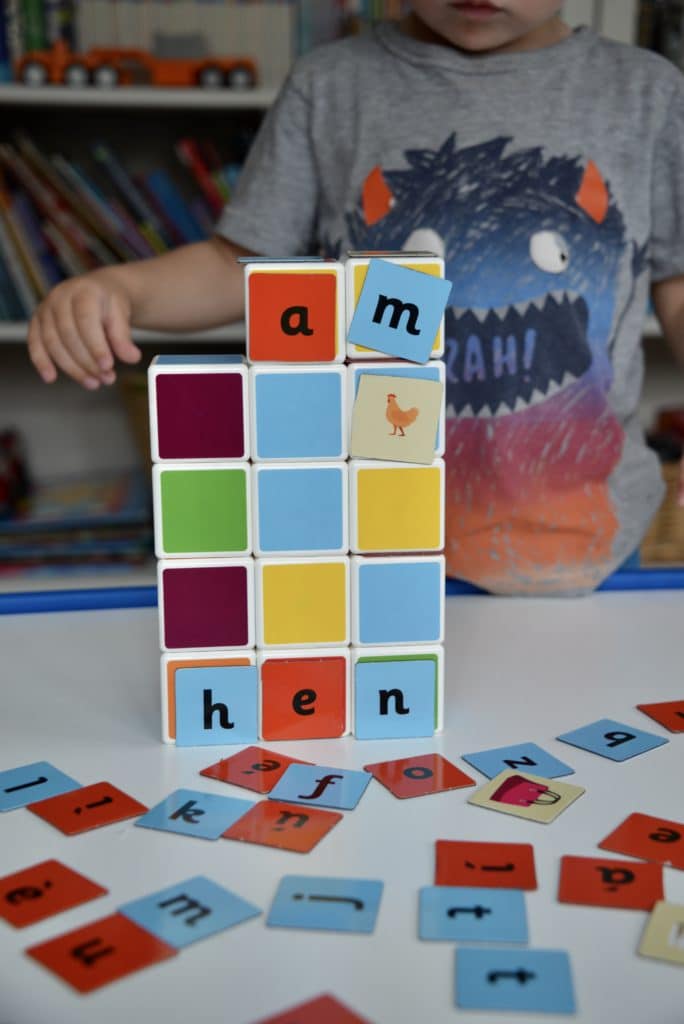 Children can match words to a picture, search for words, build around the vowels which are a different colour to consonants, build words over the top of each other and even create 2D and 3D words.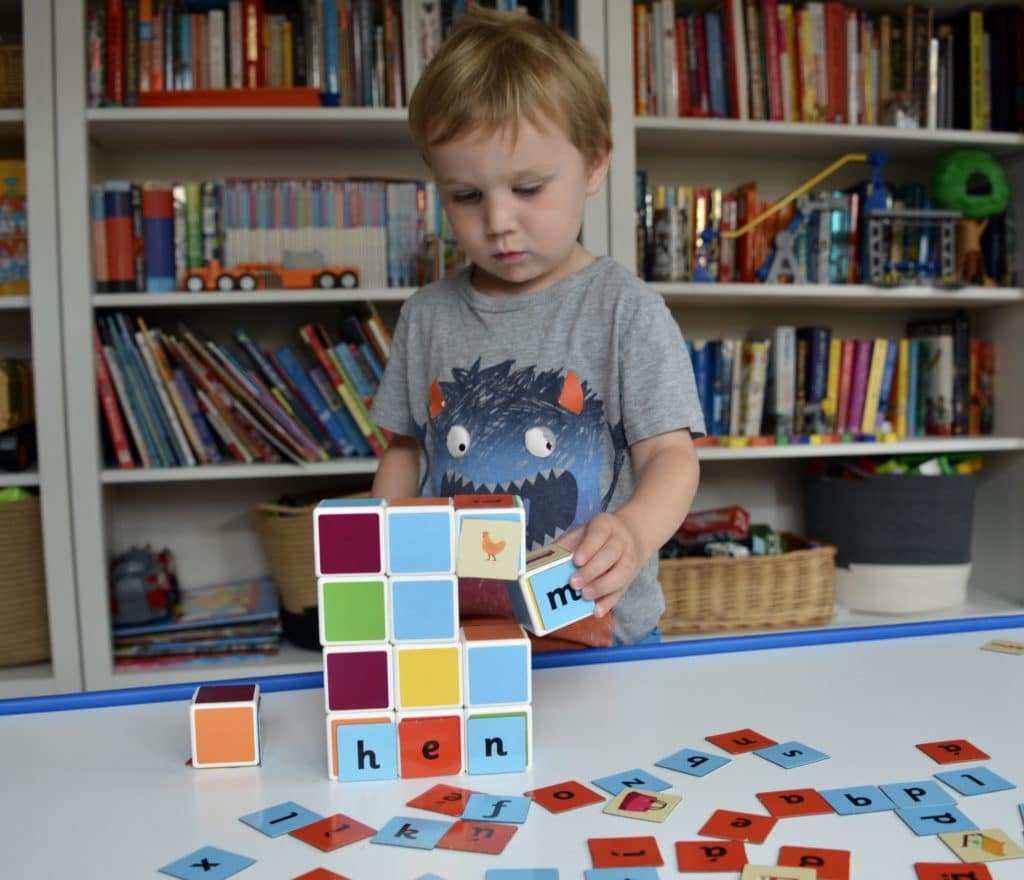 What is a magicube?
The cubes can be attached on any side which makes them easy to build with even for very young children.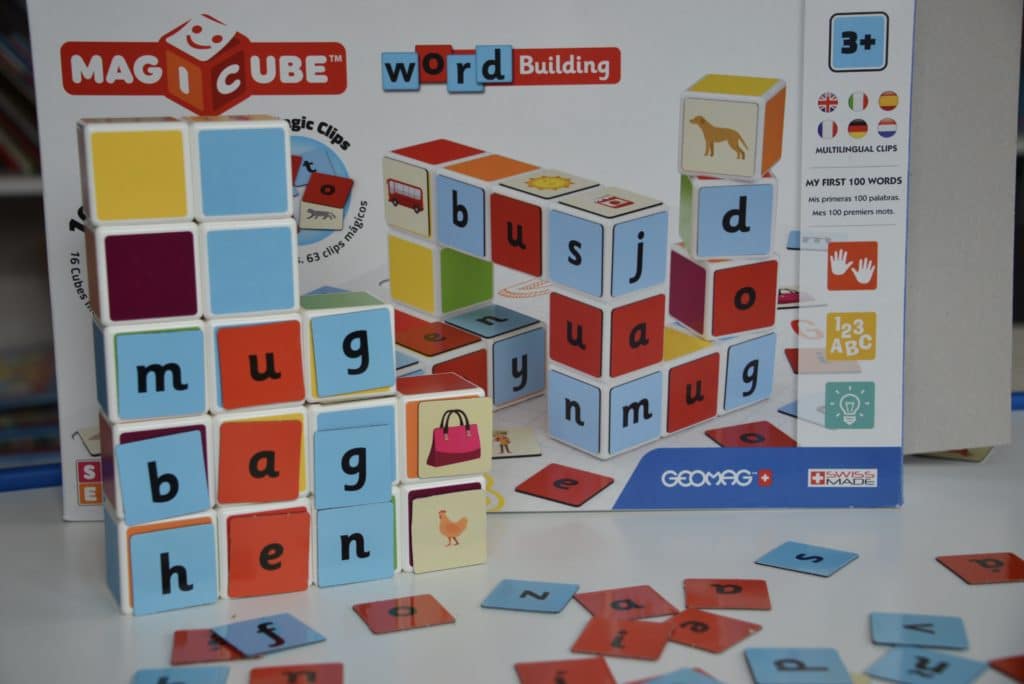 Also available are free building sets, number and picture sets and even character sets such as Paw Patrol and Peppa Pig.
More ways to play with Magicubes
Stack them up – who can make the tallest tower.
Build a tower with one hand.
How fast can you build a stack of 10 blocks?
Can you build a bridge?
Sustainability
One of the great things about GEOMAG is their commitment to minimising the impact on the natural environment and maximising the social benefits as much as possible.
Thank you to GEOMAG for sending us this brilliant set!
Last Updated on July 15, 2020 by Emma Vanstone