Did you ever make homemade scratch art paper pictures as a child? I remember making them using coloured colouring pencils with black crayon over the top, they took an age to make and never worked that well. If only I'd known then that oil pastels make it so much easier!!
If you don't have oil pastels, crayons are a good alternative, they just don't work quite as well.
Materials
White cardboard
Instructions for Homemade Scratch Art
Use the oil pastels to add lots of colour to one sheet of card and then rub over the top with a black oil pastel.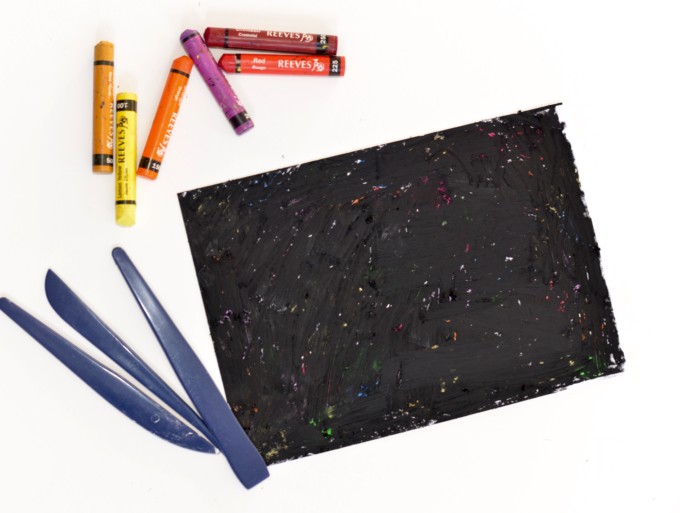 Once you've completely covered the card in black, you can create your scratch art picture.
Extension tasks – Homemade Scratch Art
Try using a white crayon to draw a picture on white card, you'll need to press down very hard. Once you've done that, gently crayon over the top using coloured crayons. You should find the white resists the coloured crayons giving you a lovely white outline on the page.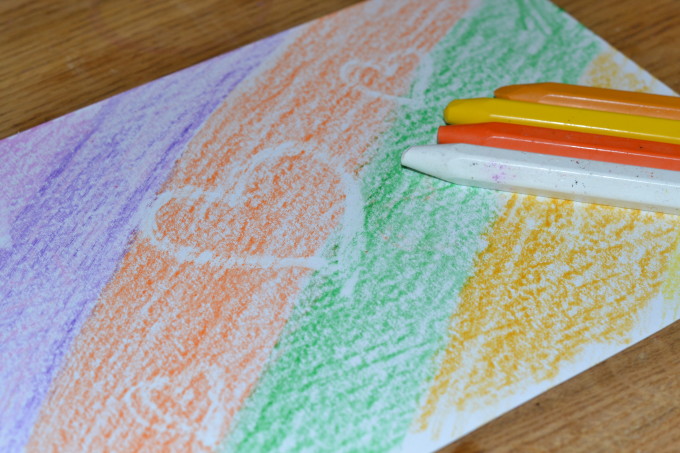 For those days where you don't want to be making your own scratch art paper, we highly recommend these ready made scratch art sheets from Melissa and Doug.
More Art and Science Ideas for Kids
We also love these bunny art pictures from Projects with Kids or if you're after a more traditional Easter craft, Red Ted Art has some brilliant Easter bonnets!
Contains affiliate links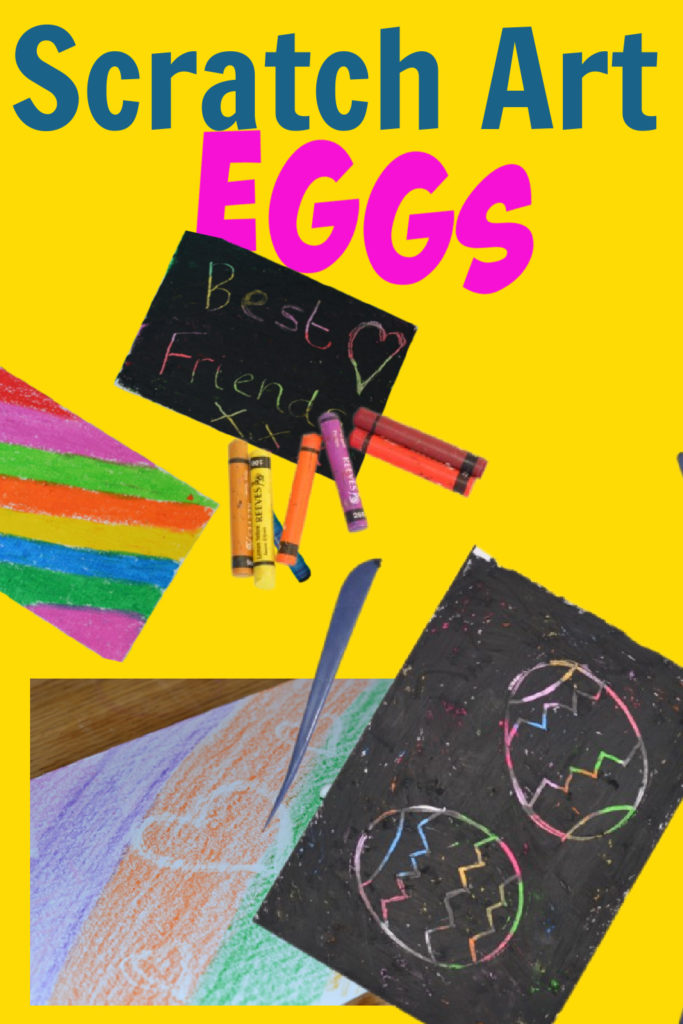 Last Updated on March 19, 2021 by Emma Vanstone