The Grinch is one of my favourite children's Christmas books. This melting the Grinch's heart activity is super simple and can be carried out in lots of different ways.
Younger children can just try to rescue the buttons by pouring warm water over the ice, while older children could set it up like a real science investigation where they add a set amount of warm or cold water or even add some salt!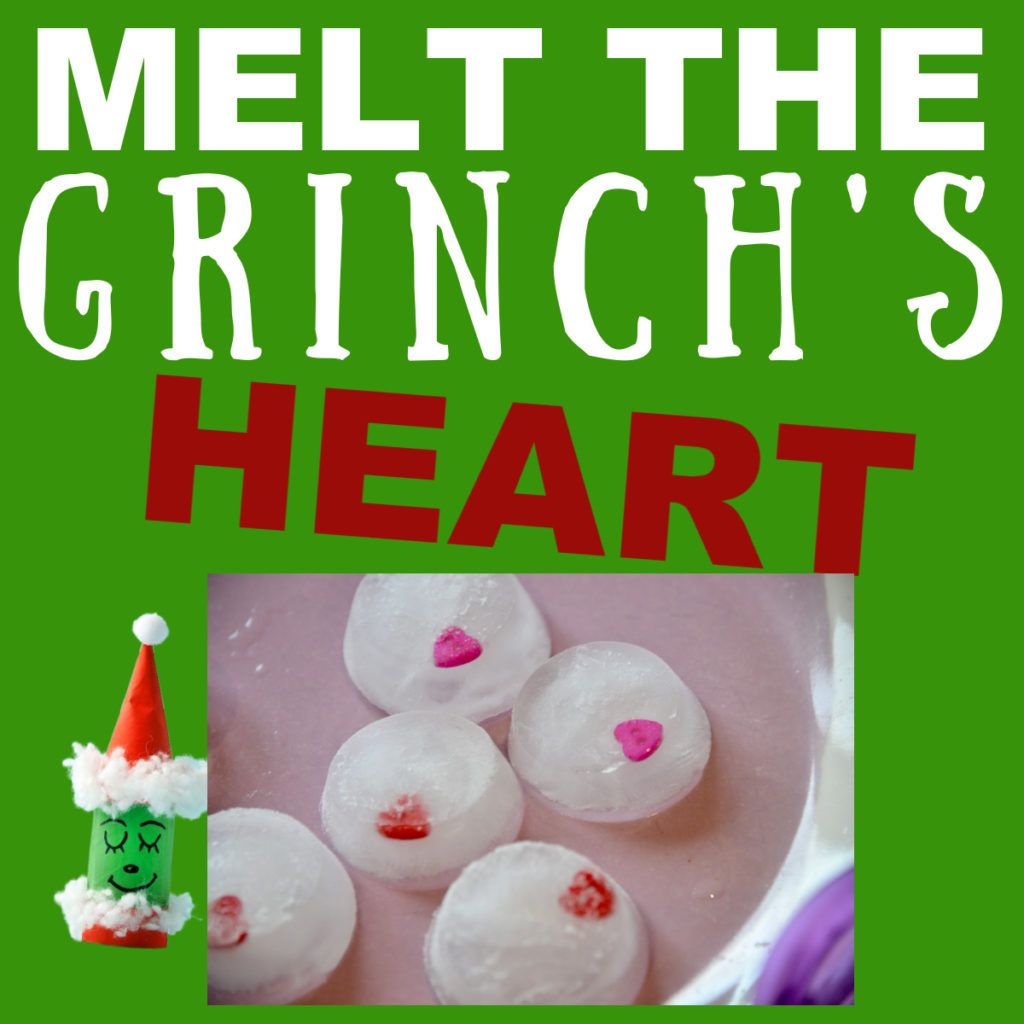 Melt the Grinch's Heart
You'll need
Ice cube tray
Small buttons
Water
Dropper
Instructions
Use the dropper to drip warm water over the ice until it melts.
Other ideas are to add a little salt to speed up the melting process, but remember this can make the temperature of the ice water drop very quickly so take care.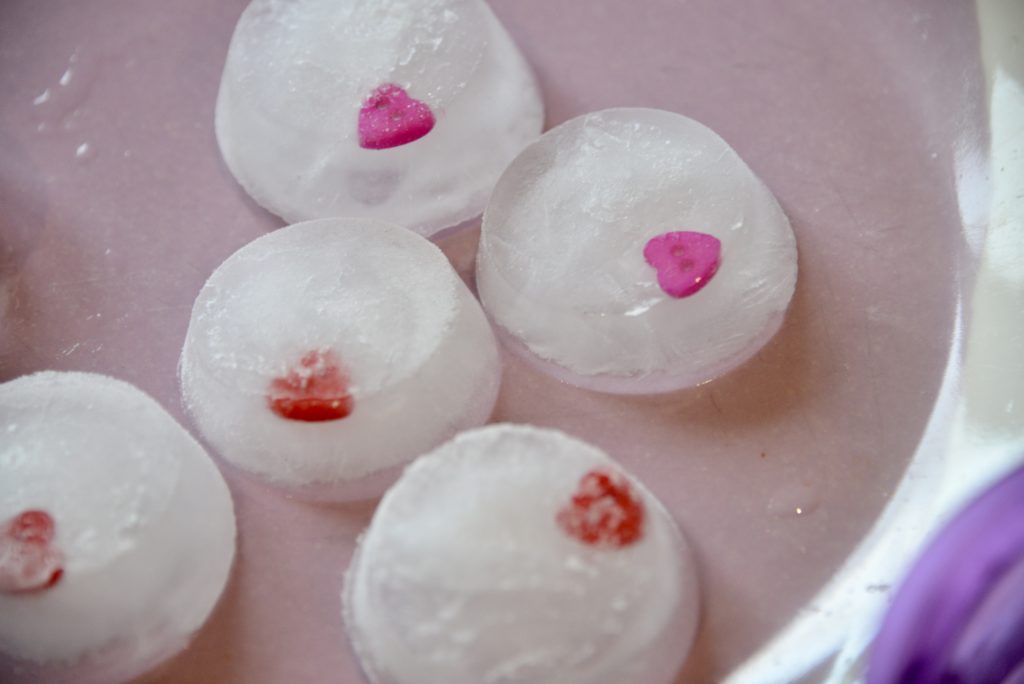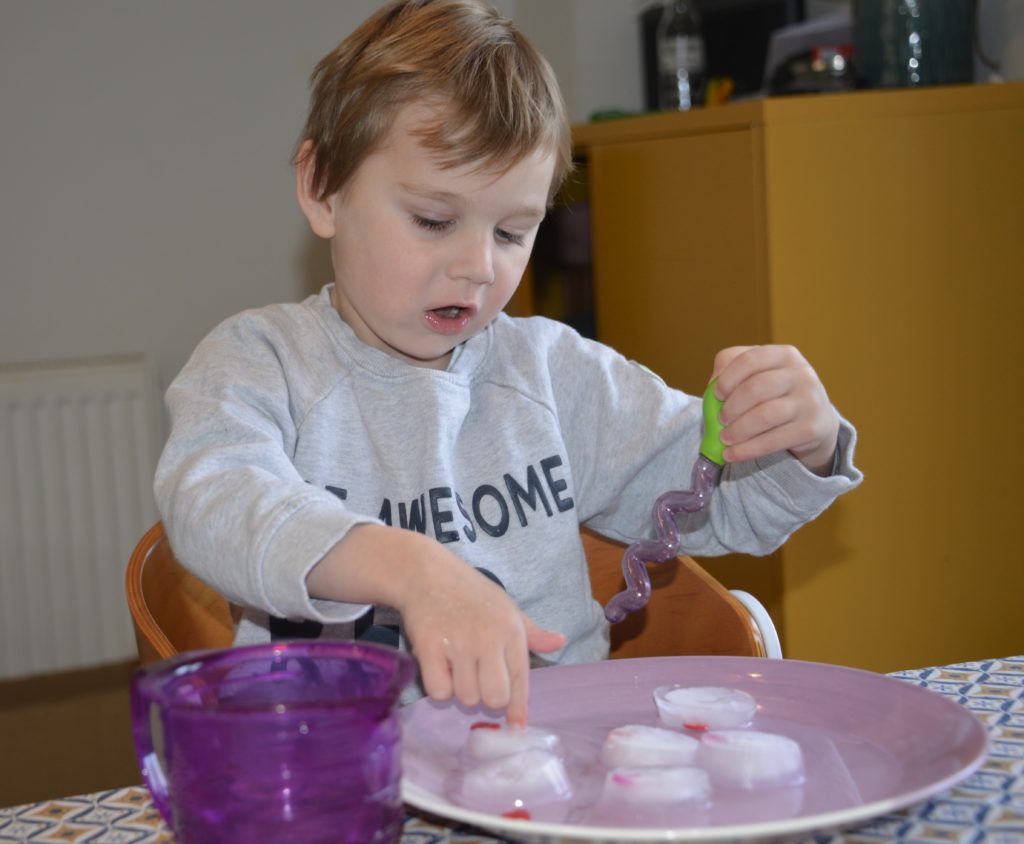 More science in Christmas stories
Discover more science in Christmas stories with this round up post!
Don't forget I also have a huge collection of Christmas science experiments that are perfect for this time of year!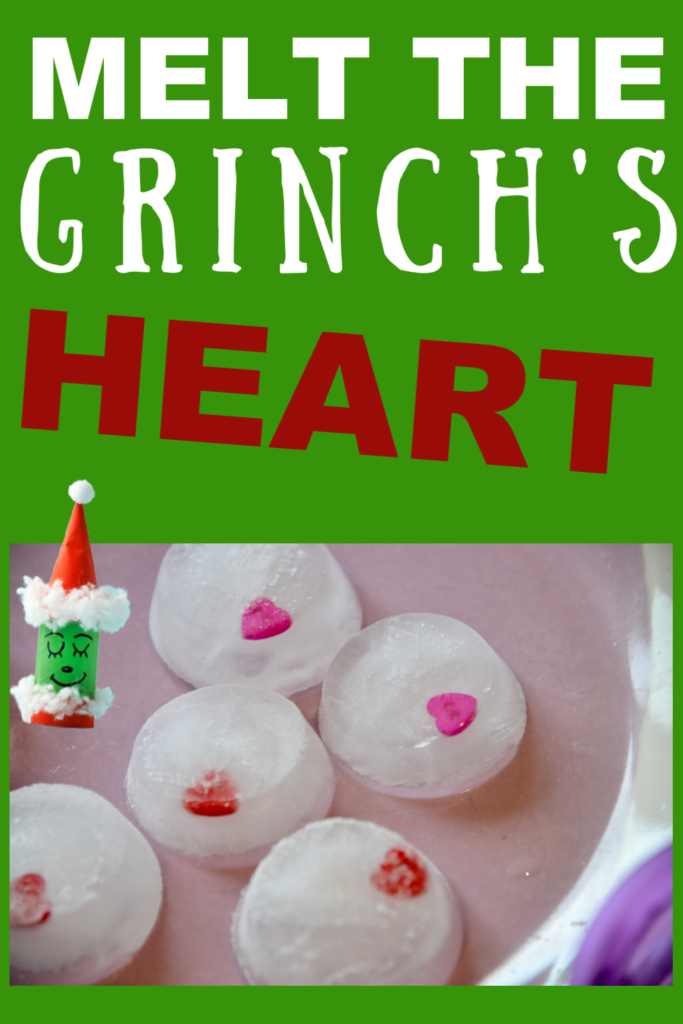 Last Updated on December 22, 2021 by Emma Vanstone