Here at Science Sparks we love anything that enthuses children about science and Messy goes to Okido, a new series on CBeebies is no exception. Did you spot the premier on the 7th September?
Messy is a curious, lovable monster who searches for answers with his best friends Zoe and Felix, bringing science to life theough fun, adventurous stories. We love the mix of story elements and fun facts helping children learn without realising and hopefully generating an interest in science from an early age. Concepts such as gravity are explained in simple terms perfect for the taregt audience of 2-5 year olds.
Messy Goes to Okido has been developed from Okido Magazine, an educational periodical for curious kids and their families, created as a reaction against all the plastic-wrapped, poor quality publications that are sold to children in the UK. Conceived on a kitchen table by parents in Brixton, Okido magazine has grown from strength-to strength without compromising on its values. Printed on sustainable paper with a beautiful non-gender stereotypical colour palette and with imagination and informal learning at its core, it is a refreshing tonic in a crowded market.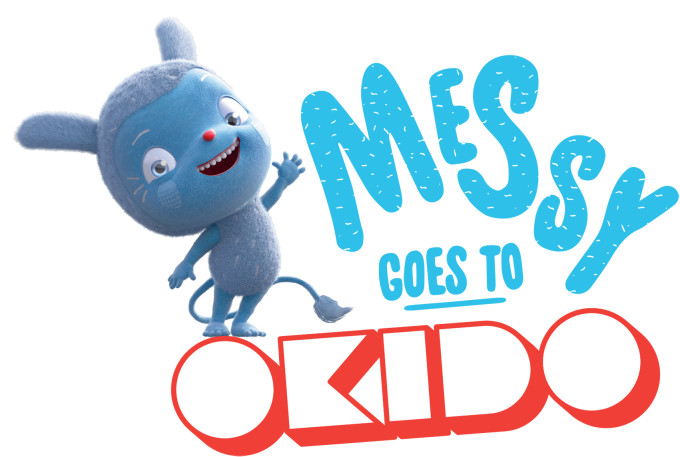 In each episode Messy Monster poses a question and then travels to the fictional world of Okido to find the answers, covering all aspects of science.
The characters are beautifully designed and we just love the educational element. My 4 year old already can't wait to see the next episode.
You could support the new knowledge learned from watching Messy with an activity from Science Sparks. Find out why it rains with our mini water cycle activity, learn about why it's so important to keep your teeth healthy or investigate sinking and floating for just a few ideas.
If you would like to win 6 back issues of the stunningly beautiful and wonderfully creative Okido magazine, just complete the rafflecopter form below telling me what your favourite science activity is.
For an extra entry we'd like you to try an easy sinking and floating activity and share a picture on Instagram or Twitter tagging @OKIDOMagazine and @ScienceSparks.
Good Luck!
a Rafflecopter giveaway
  Terms and Conditions Closes Midnight 30th September 2015 Winner will be selected by Rafflecopter and noticed via e-mail on the 2nd October The prize is non-refundable and no cash alternative will be offered. The prize is non transferable. UK Delivery addresses only Entrants must be 18 years or over. Prize is the responsibility of OKIDO to supply not Science Sparks
Last Updated on September 29, 2015 by Emma Vanstone