This super clever globe from Oregon Scientific has kept my children entertained for hours on end recently.
In normal ( daylight ) mode it shows everything you want and need to know about the world including political boundaries, oceans, equator, longitude and latitude lines, country and city names. In night mode it shows 88 constellations and is a great night light!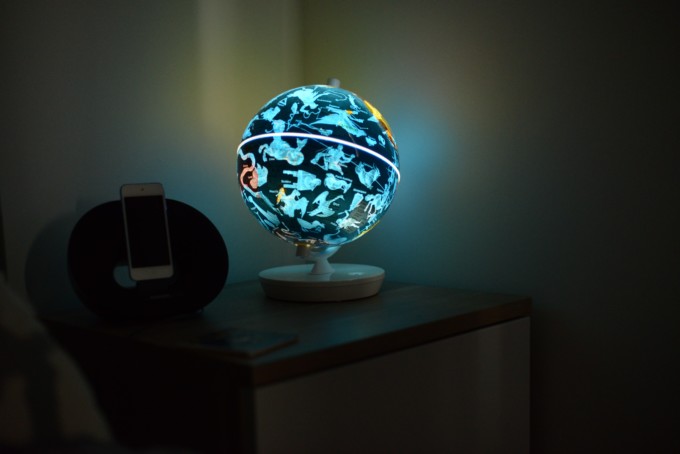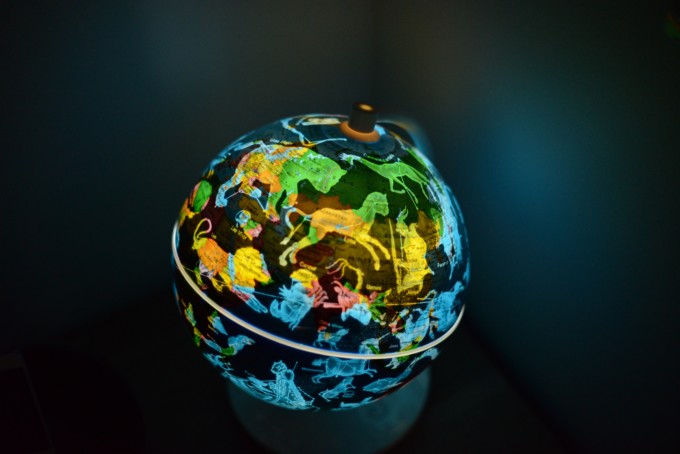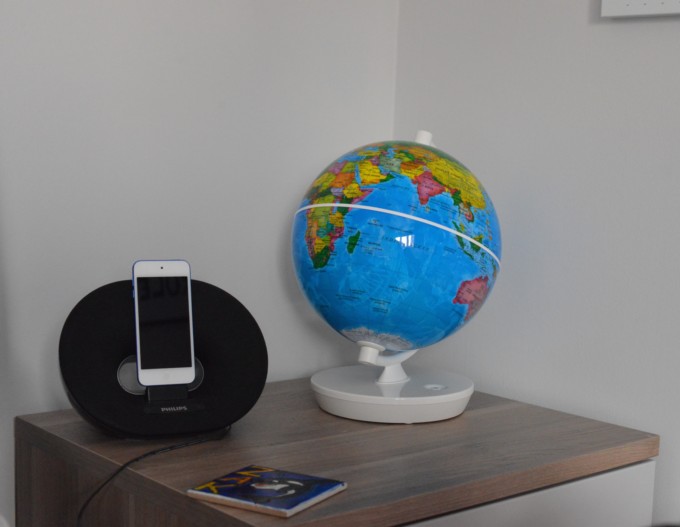 Using a tablet or smartphone with the associated app, you can unlock Augmented Reality content including animals, landmarks, dinosaurs and weather facts as well as flags and other challenges. The AR app is very clever. You simply choose what you want to learn about: animal, dinosaur, landmark or weather, hold your phone or tablet over an area of the globe and watch as something related to the area pops up.  You can then click on the animal, dinosaur, landmark or weather feature to learn more. It's amazing! We've all learned so much already and can't wait to explore more.
We loved watching the CN tower and Statue of Liberty jump out of the globe.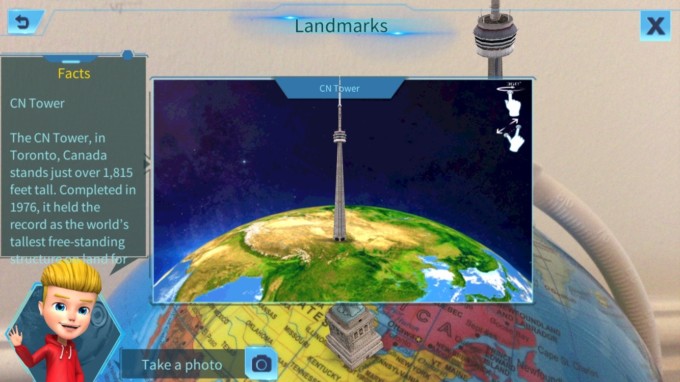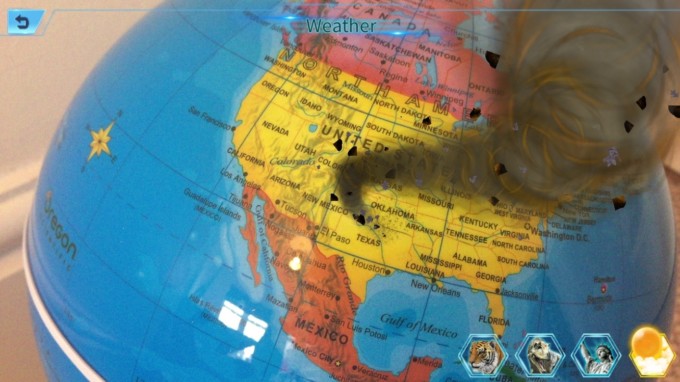 We even found a tornado in Texas!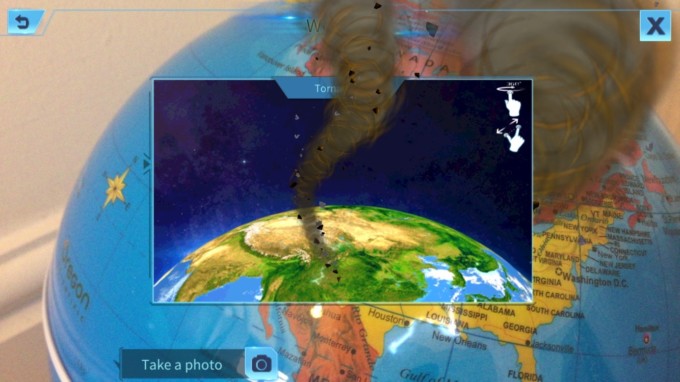 The Day and Night Globe is battery powered, but you can purchase an electrical adaptor separately to power it off mains electrics. It would make a great Christmas gift for curious kids as well as a funky room decoration.
Available from Amazon.
Affiliate links
We were kindly sent the Day and Night Globe to review
Last Updated on November 8, 2017 by Emma Vanstone