Just a quick post today for a bit of fun! What do you think of my Periodic Table of Experiments?? It's jam packed full of easy science experiments for kids!
You can download the periodic table as a clickable pdf. To see the activities you just need to click on the one you're interested in!
There are a few that aren't fully written up yet, but 90% of the links take you to fully written up ideas. Please bear with me on the rest!
Anyone fancy trying to do all of these over the summer holidays?
Click on the image to see a bigger version.
Download the clickable pdf periodic table here.
Periodic Table of Experiments
Just to clarify, this is not a real periodic table. You can see a real version with explanations for what each element is used for here.
Affiliate links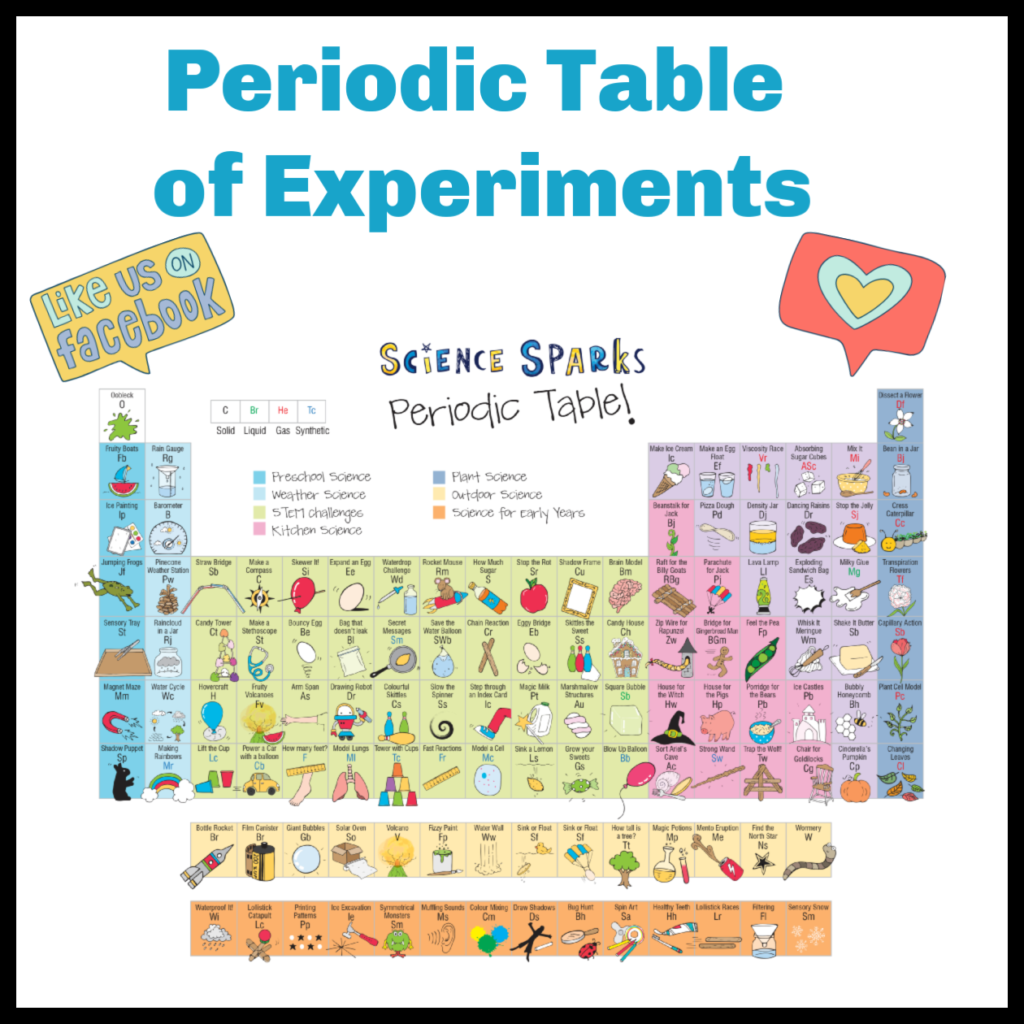 Last Updated on March 15, 2020 by Emma Vanstone