If you read Science Sparks frequently you'll know how much we love LEGO. The play, learning and creative opportunities are endless, so today we're sharing 40 of our favourite ideas for learning with LEGO from some wonderful bloggers. Look out for the brilliant LEGO Challenges too!
Ideas for Learning with LEGO
Model the seasons with these easy LEGO trees. We've got icicles for winter, red and yellow leaves for autumn and spring flowers and hedgehogs for spring.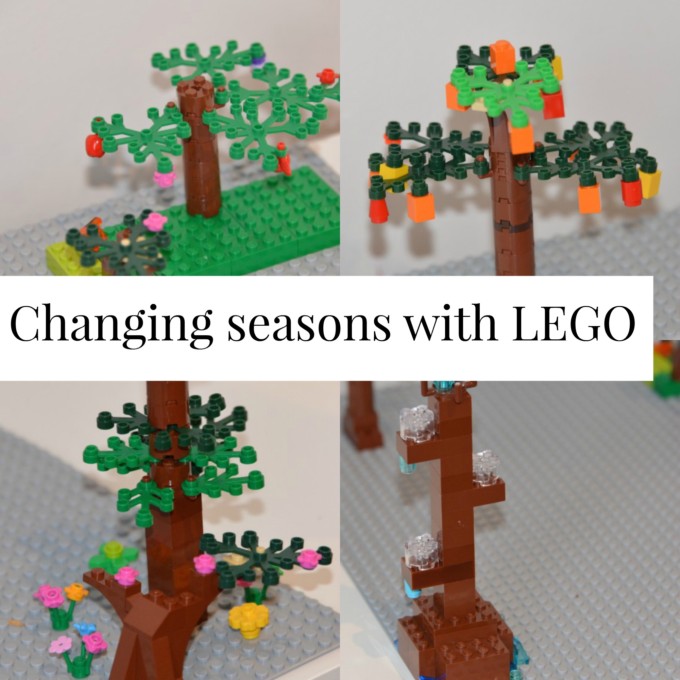 LEGO Art Ideas
Learn about patterns and shapes with some LEGO printing.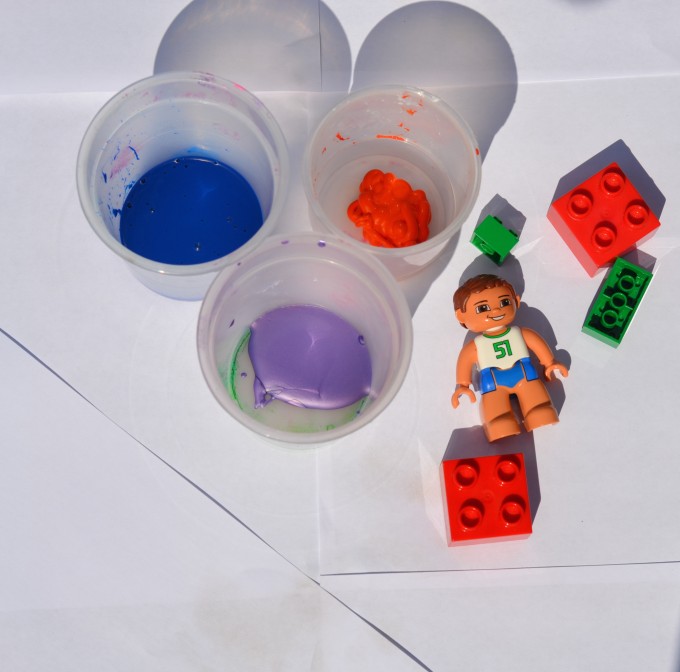 Customise your LEGO minifigures with this great printable from Suzy Homeschooler.
Get creative with this LEGO car painting idea from Toddler Approved.
These LEGO decorated wooden trains are fantastic from Play Trains.
These drawing ideas inspired by LEGO are just wonderful from Handmade Kids Art.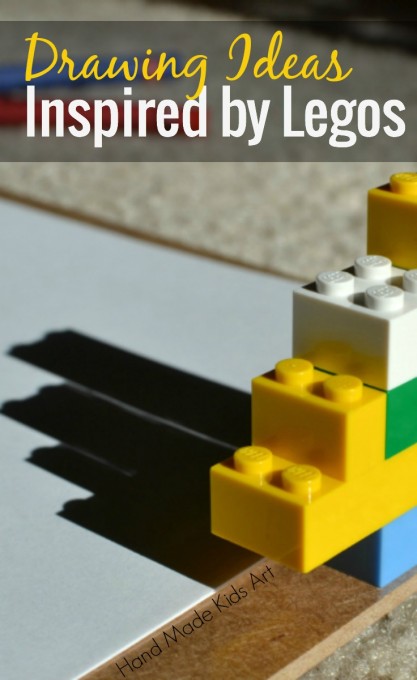 Literacy themed LEGO ideas
We love these LEGO themed spelling games from home literacy blueprint.
Learn about the letter L with LEGO like Frogs, Snails and Puppy Dogs Tails.
Make words with LEGO like Playdough to Plato.
Practice spelling with LEGO letters like This Reading Mama.
Number themed LEGO ideas
Have fun learning to count and measure using DUPLO in this great post from The Imagination Tree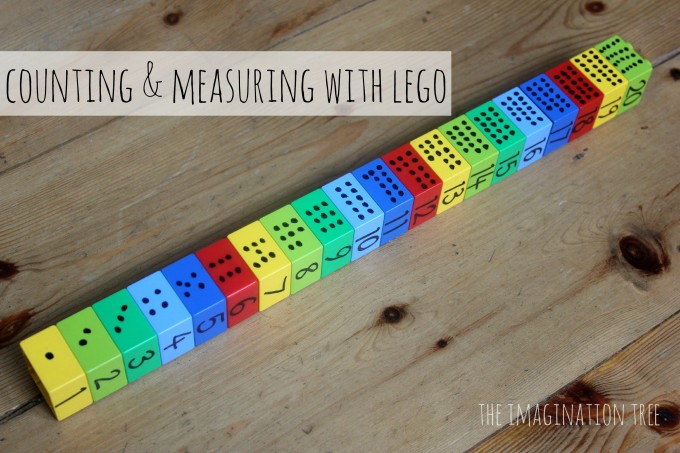 Make a Numeracy at Home box and add some LEGO bricks for counting, comparing size etc.
Learn about bar charts using some sweets and DUPLO. You could make a smaller version of this with LEGO too.
Can you make a LEGO or DUPLO metre ruler?
Discover how many LEGO bricks tall you are in this simple activity.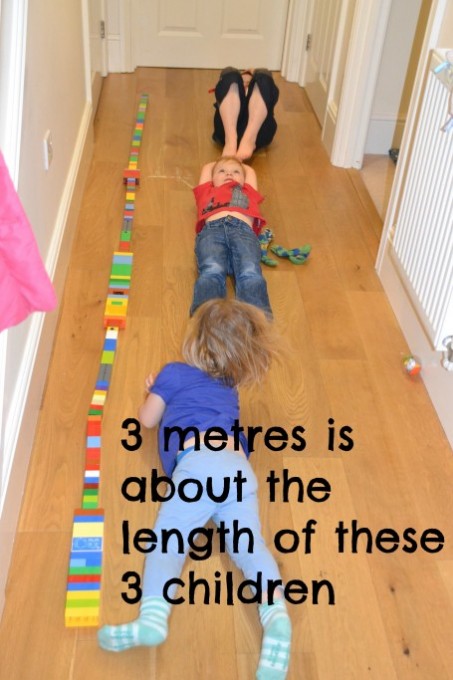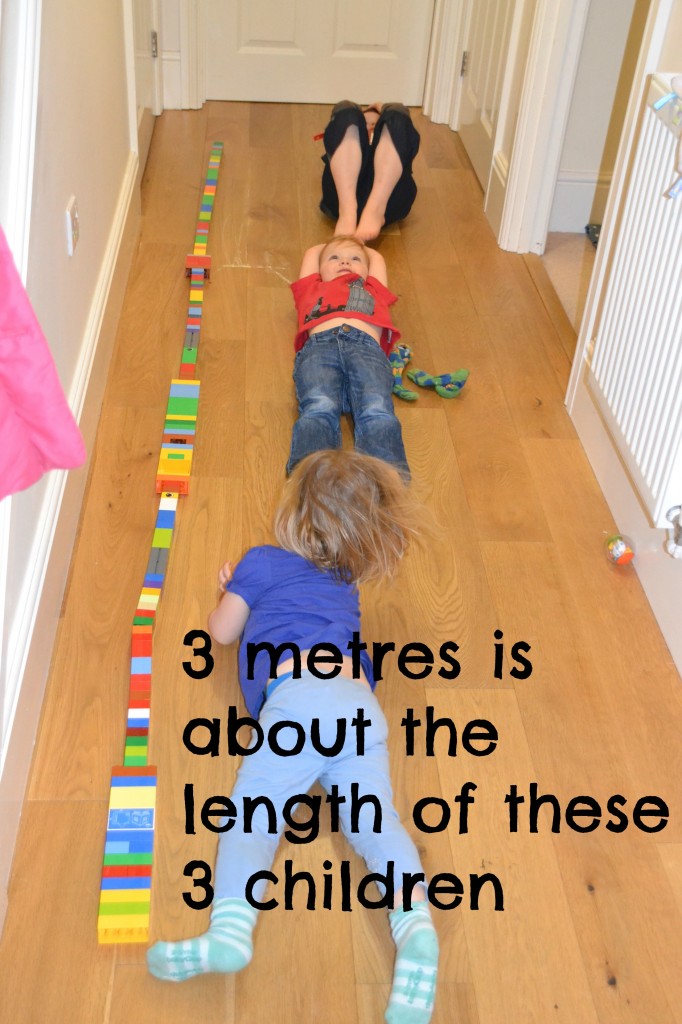 If you want to get the kids moving around a bit, this count and move game from JDaniel4's Mom looks like lots of fun.
We love this super simple way to learn with LEGO and a marker from Suzy Homeschooler.
Or how about these fun Math challenges from Buggy and Buddy?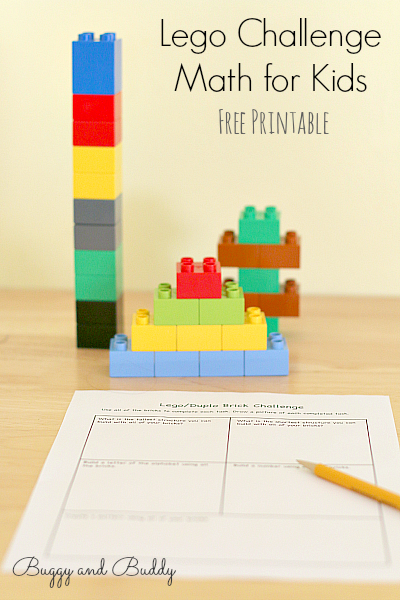 Science themed LEGO ideas
Sort your LEGO with this fun and super simple LEGO Filter.
Can you rescue Hans Solo from the frozen baking soda ice like Fun-A-Day?
Have fun with parachutes and LEGO men.
These LEGO egg racers are super cute from Planet Smarty Pants
How fast can you get a LEGO balloon powered car to travel?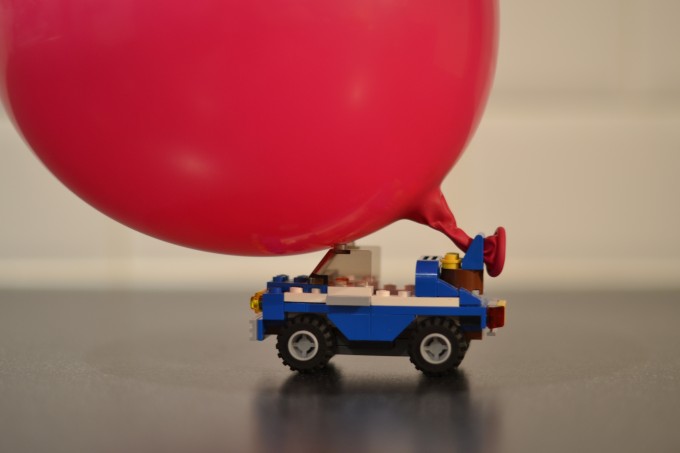 Make a LEGO/DUPLO bridge, can you test how strong it is?
Find out how fast different types of paper absorb water to reveal a hidden LEGO man.
Investigate how waterproof different materials are by using them as a roof and spraying with water.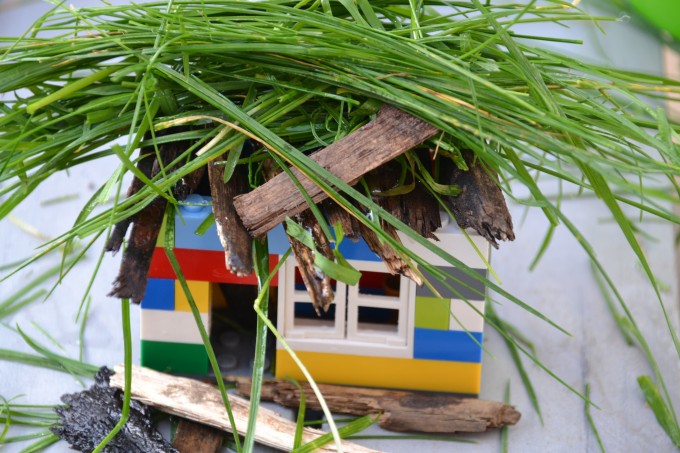 Make a rubber band powered car like Frugal Fun for Boys.
For little ones how about some colour and shape sorting like Adventure in a Box.
LEGO Challenges
Design your own LEGO maze. Try to make a magnetic version or a 3D maze for an extra challenge!
Can you use LEGO to model the growth of a plant?
Discover whether a LEGO man float on oil or water?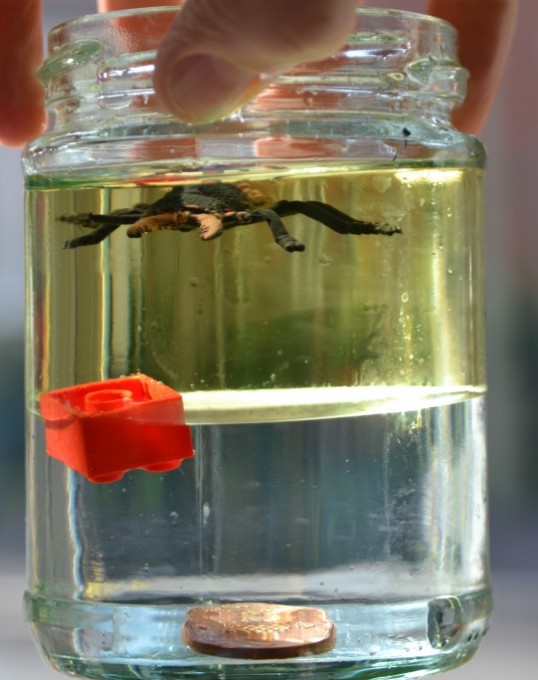 Practice engineering skills with this LEGO sensory box from Little Bins for Little Hands.
Use LEGO/DUPLO to make a ramp and explore how different gradients affect the speed of cars.
How fast can you rescue a LEGO figure or bricks from ice in a LEGO ice excavation.
Can you build a stable LEGO bridge?
This sinking and floating activity is great for little ones. As an extra challenge investigate how much weight you can add to a lego or paper boat before it sinks.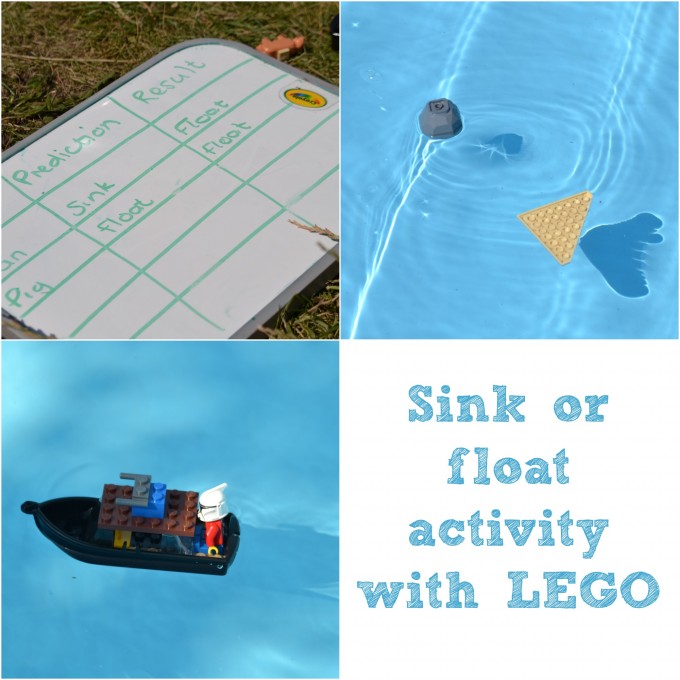 Or how about a LEGO catapult like this cool one from Frugal Fun for Boys
Make your own LEGO Games
Make a LEGO rugby pitch.
Work on your memory skills with this fun Guess Who game
This portable LEGO kit from Mama.Papa.Bubba is a fantastic idea for travelling with little ones.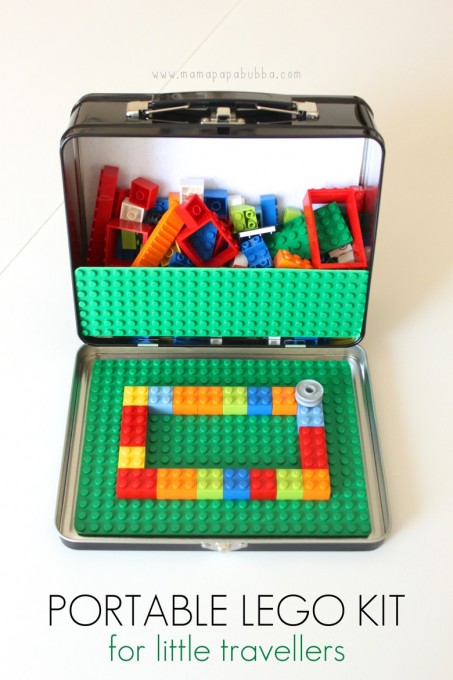 LEGO Party Ideas
Having a party? These LEGO crayon party favours would liven up an party bag.
Have some messy fun with this brilliant LEGO slime from Lemon Lime Adventures.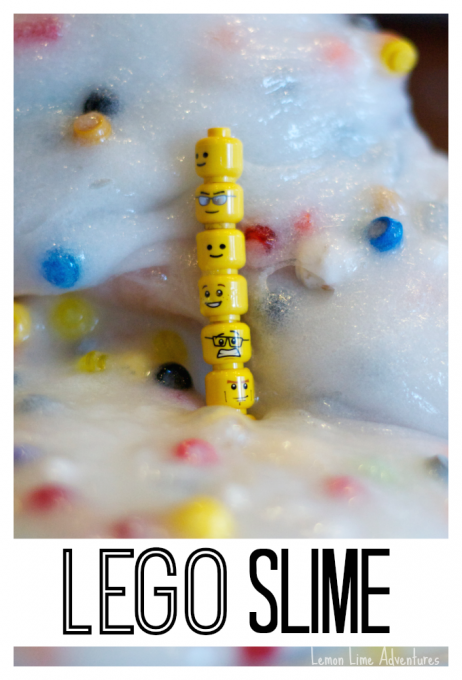 This LEGO camping lantern from Lalymom is just fantastic.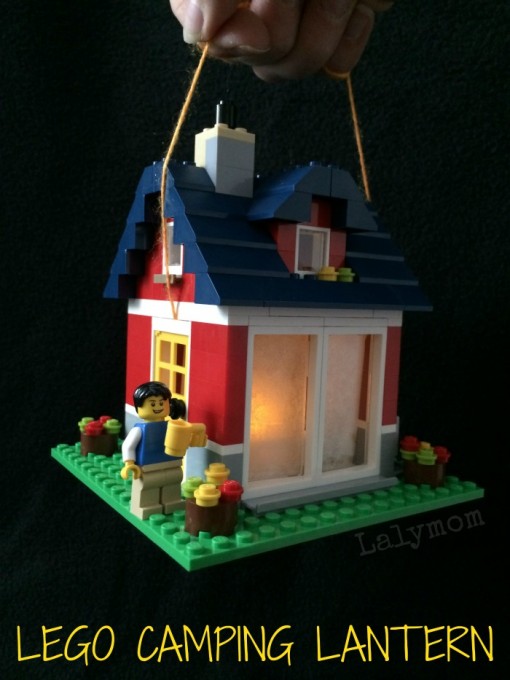 DUPLO Ideas
We've also got some fun DUPLO ideas for younger children, including printing with DUPLO, slimy DUPLO sensory play and DUPLO games.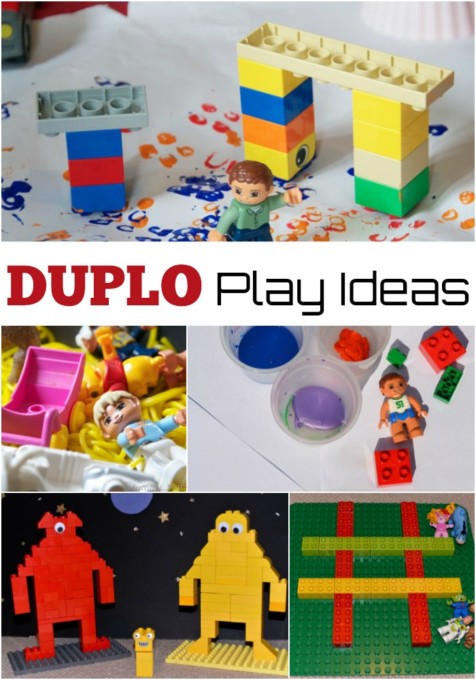 Do you have any more LEGO themed ideas for us?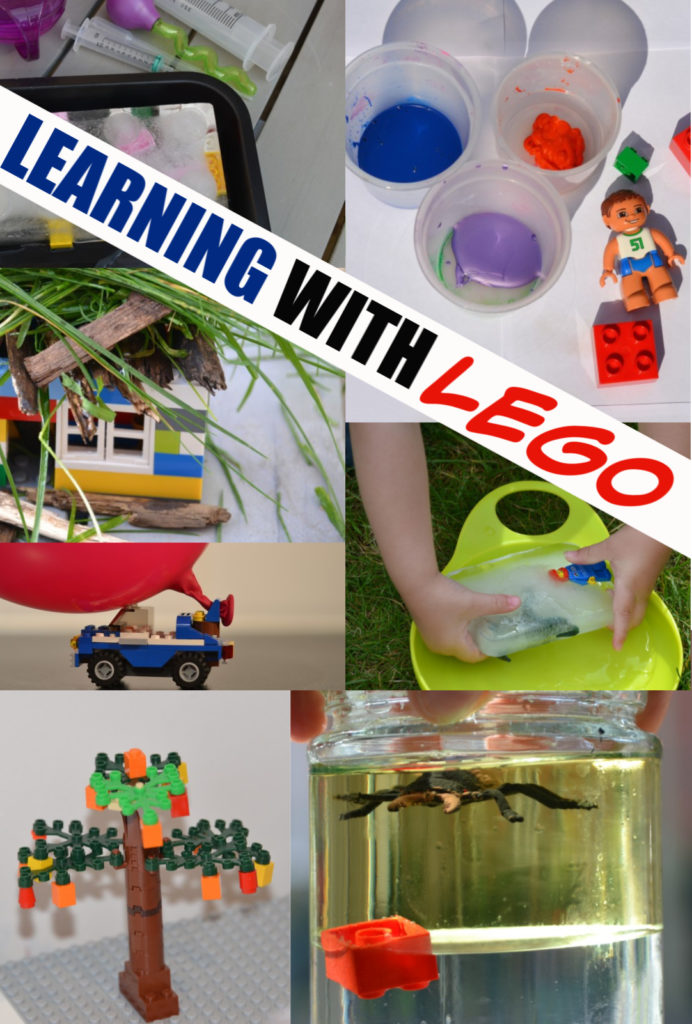 Last Updated on March 20, 2020 by Emma Vanstone