My 6 year old loves to build, whether it be LEGO, wooden blocks or junk modelling, he is always constructing something, so I knew he would enjoy the Magnetic Polydron set, but what has surprised me is how much my younger girls have enjoyed them.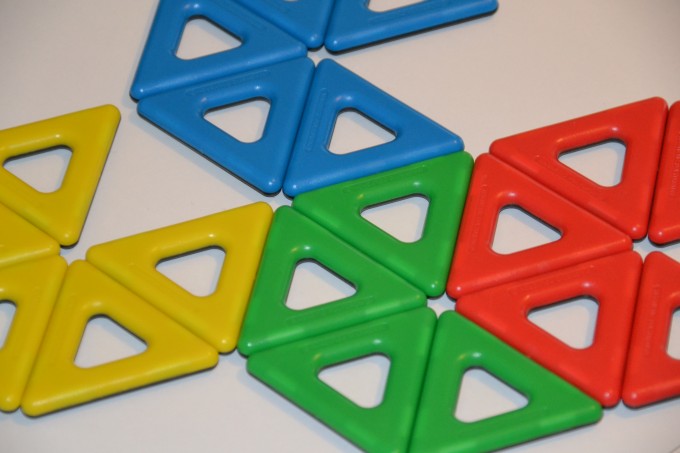 The first thing H did was order them by colour, which would be a great exercise for children just starting to learn colours and for practising arranging things into groups.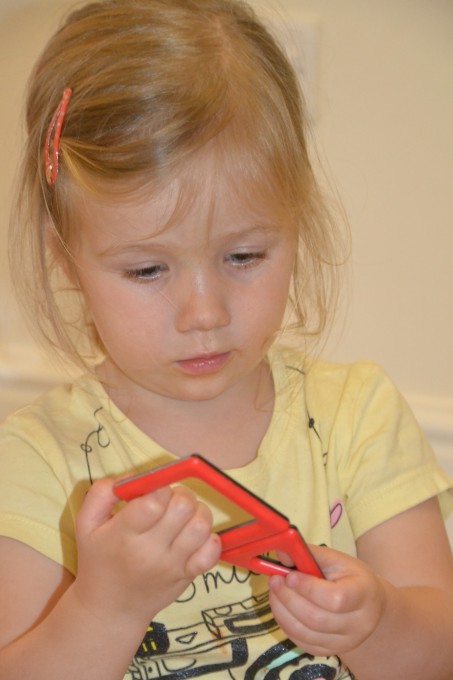 The number of arguments we've had over them is testament to how good they are.
H who is 2, tends to create in 2D flat on the floor, while her older siblings build 3D structures.
We've made shapes, houses, rockets, the possibilities are endless.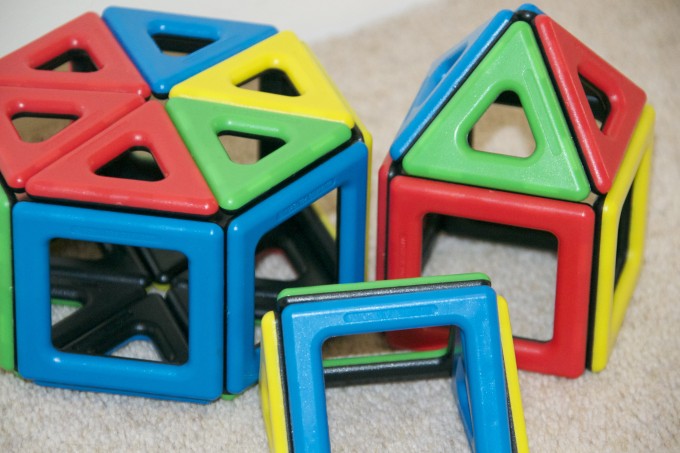 The Polydrons are black on one side and coloured on the other, they only join up when the polarity is correct, which makes them a great introduction to magnetism too.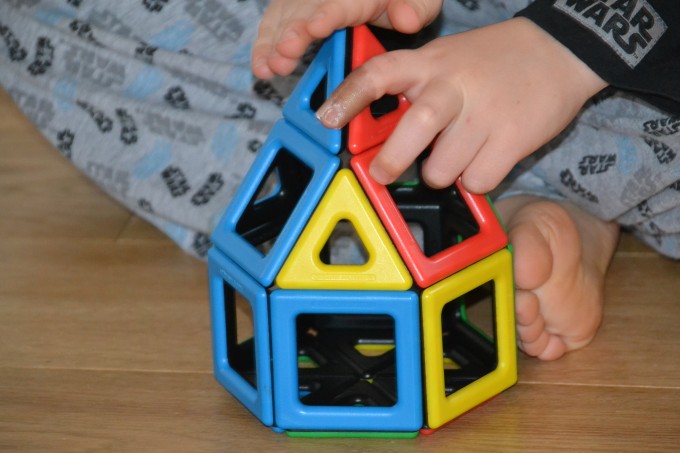 The quality is excellent, H has dropped them on our kitchen tiles and they survived without a mark.
These are £41.99 for 32 pieces, which does seem a lot, but we have already had so much play from them, that I think they are definitely worth the money.
We were kindly sent the Polydrons by Cost Cutters Education Supplies which is a wonderful online store full of fantastic educational toys.
Last Updated on January 3, 2020 by Emma Vanstone