Did you see our post about Solar System activities last month?
Learning Resources have some brilliant Solar System and space products and kindly sent us these to try out.
GeoSafari® Motorised Solar System
This is a really great way to help children visualise our Solar System. The set comes with the sun, earth and eight planets. It takes a little bit of time to set up initially but then is very easy to use.
The model is motorised so children can watch as the planets orbit around the sun. It's brilliant for demonstrating how the sun is at the centre of the solar system, and how planets orbit the sun constantly in their own area of space. One really clever feature of the model is that you can position the planets  to reflect a certain date, using a chart in the instruction book and the numbered markings on the tower of the model.
The sun lights up which looks fantastic in a darkened room as the light from the sun illuminates the planets.
You can even remove the top half of the sun and replace with a star dome to turn the model into a fun planetarium. My children have loved lying on the floor and looking at the different constellations. We're just waiting for a clear evening to search for constellations in the night sky.
This set comes with some fun ideas for activities in the classroom such as children pretending to be planets and orbiting the sun whilst spinning around, calculating revolution periods and locating planets in the sky.
The model is not to scale as this would not be feasible as a million Earth's could fit inside the sun, so you'd need either a very large sun or a very small earth.
Recommended Ages 8-12
£35.94
This set of magnetic plants is brilliant for a whiteboard, it comes with the sun, all the planets of our solar system as well as the Earth's moon and the asteroid belt.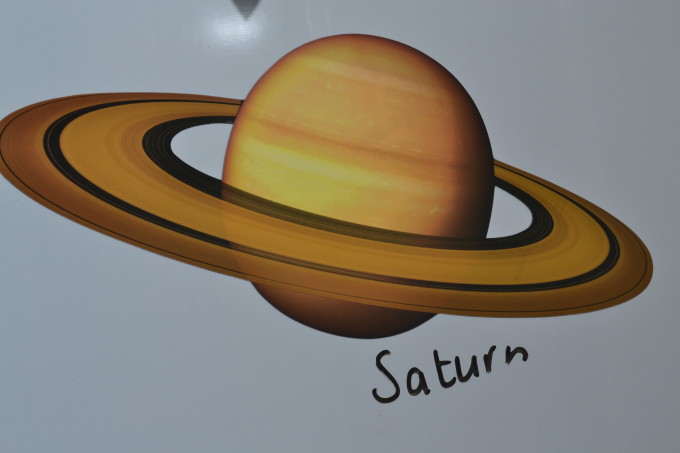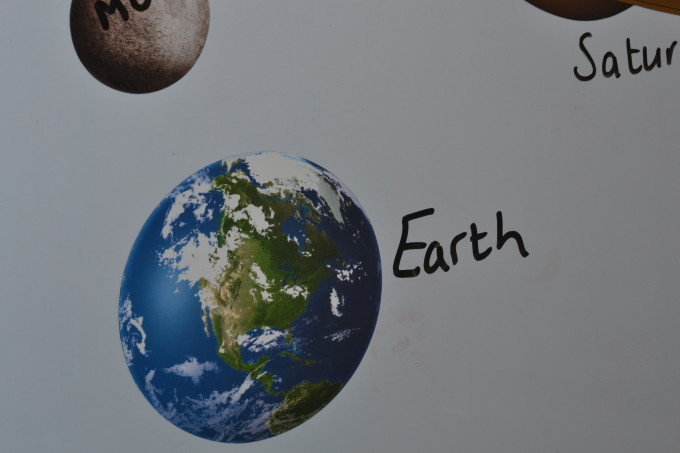 We only have a small whiteboard, but in a classroom it'd be fun to place the magnets correctly around the sun and draw in the orbits.
One of the big questions in our house this week has been why we have an eclipse, so we used the moon and sun magnets to demonstrate.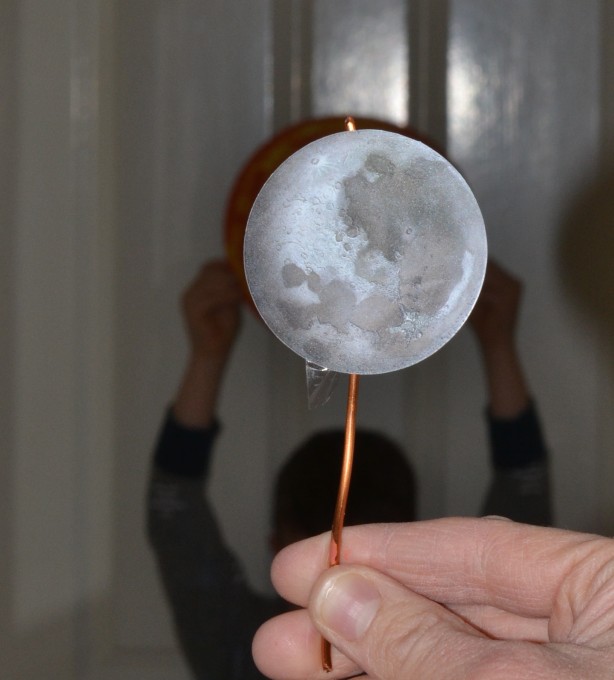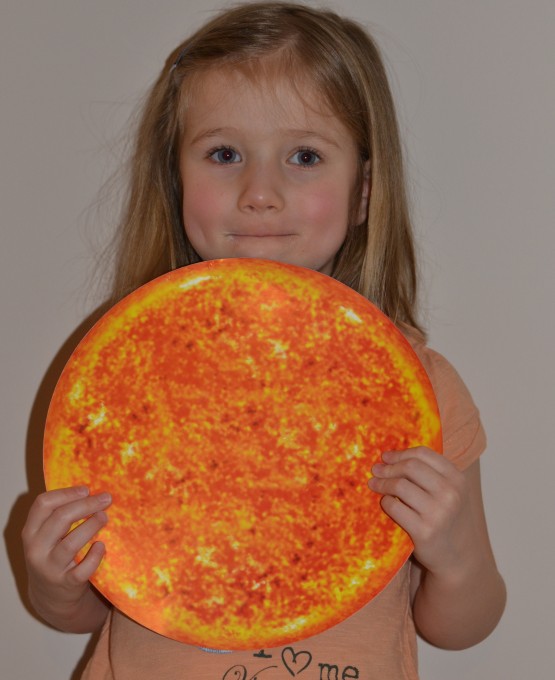 I know we'll get a huge amount of use from both these resources, thank you to Learning Resources for sending them to us.
The Giant Magnetic solar system is available from Learning Resources for £20.34, which we think is great value as the planets are fantastic quality, you can even write on top of them with a dry wipe marker.
Related posts
We are toy testers for Learning Resources
Last Updated on March 23, 2015 by Emma Vanstone