I know building a bridge doesn't seem like the most exciting STEM challenge, but I added a little twist to this one to make it more interesting.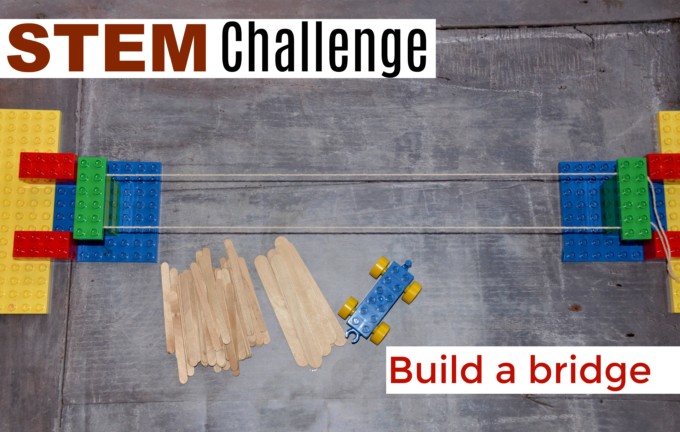 What you'll need:
LEGO, DUPLO or other building blocks
String
Craft sticks or anything else you want to use to make your bridge
Cars/weights to test it
Instructions
We built two supporting ends for our bridge and attached string as shown in the photo above to support it.
Once you've built the basic structure the rest is up to you. What could you use to make a strong bridge and how will you test it?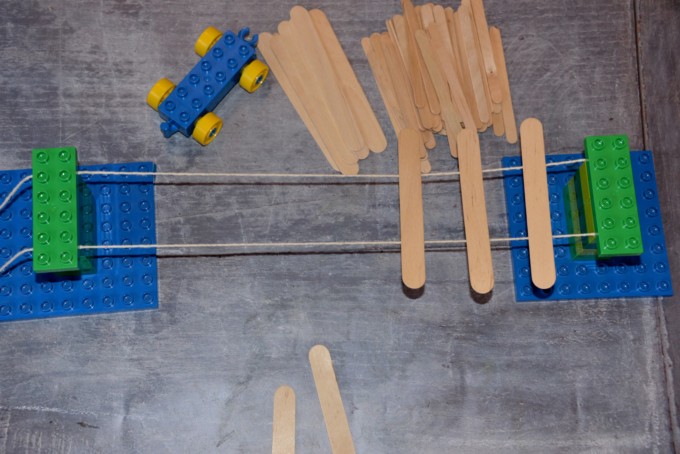 Potential challenges
Can you build a bridge that allows a toy car to travel from one end to the other?
How abut a bridge of a certain length?
Can you build a bridge to hold a set amount of weight?
How about a bridge that doesn't collapse when the wind blows?
What's the longest bridge you can build?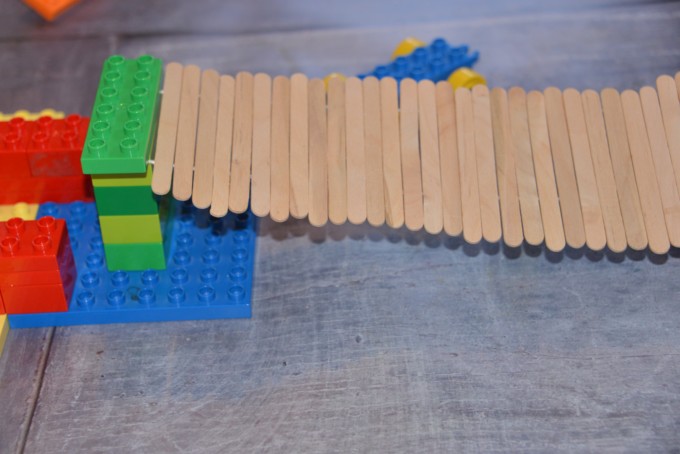 STEM Challenge – Build a Bridge Printable
Last Updated on April 8, 2019 by Emma Vanstone