I am a huge fan of HABA toys, so was very excited to receive this Terra Kids Windmill construction set from their Terra Kids range to review. Terra kids products are a great introduction to science and nature, and include not only construction kits, but also equipment such as telescopes and microscopes for exploring when out and about.
The recommended age is 6 upwards, Z is only 4 so needed quite a bit of help, but he really enjoyed building the windmill with his Dad.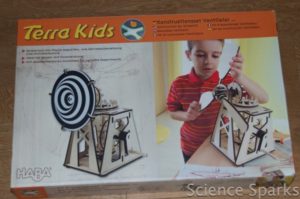 The set comes with over 60 wooden pieces to glue together, 4 paper models and glue. The windmill introduces the concept of the gear mechanism, which is an integral part in almost everything we use. Cars, bikes and clocks all use gears.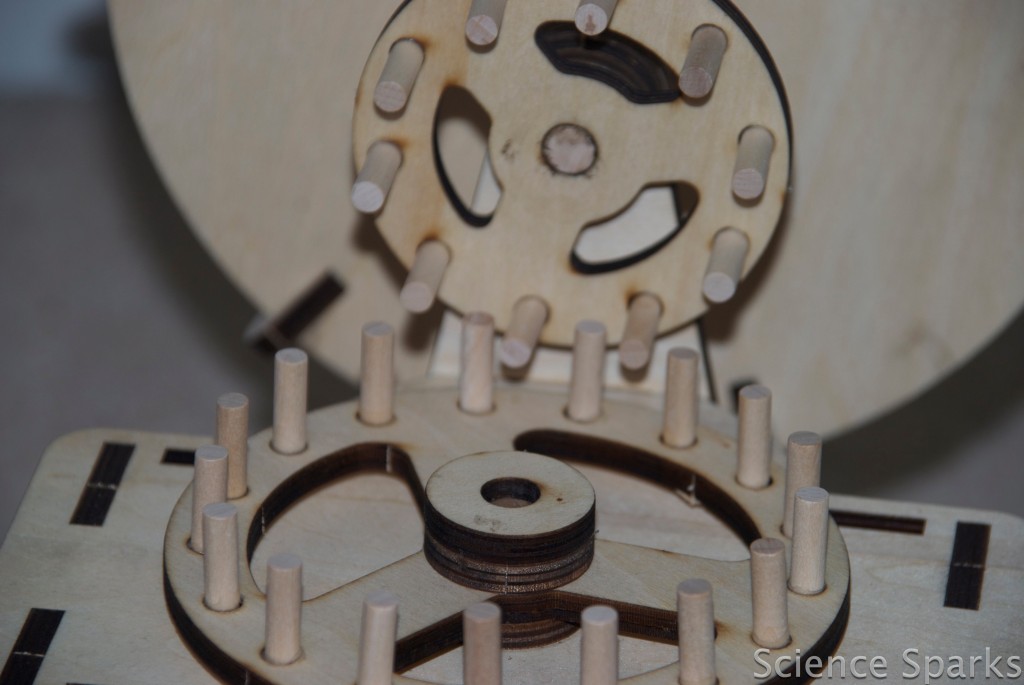 A gear system is made up of several components which when put together transmit and convert power or movement. When you move the crank, the first cog moves, which then transfers power to the next interlocking cog.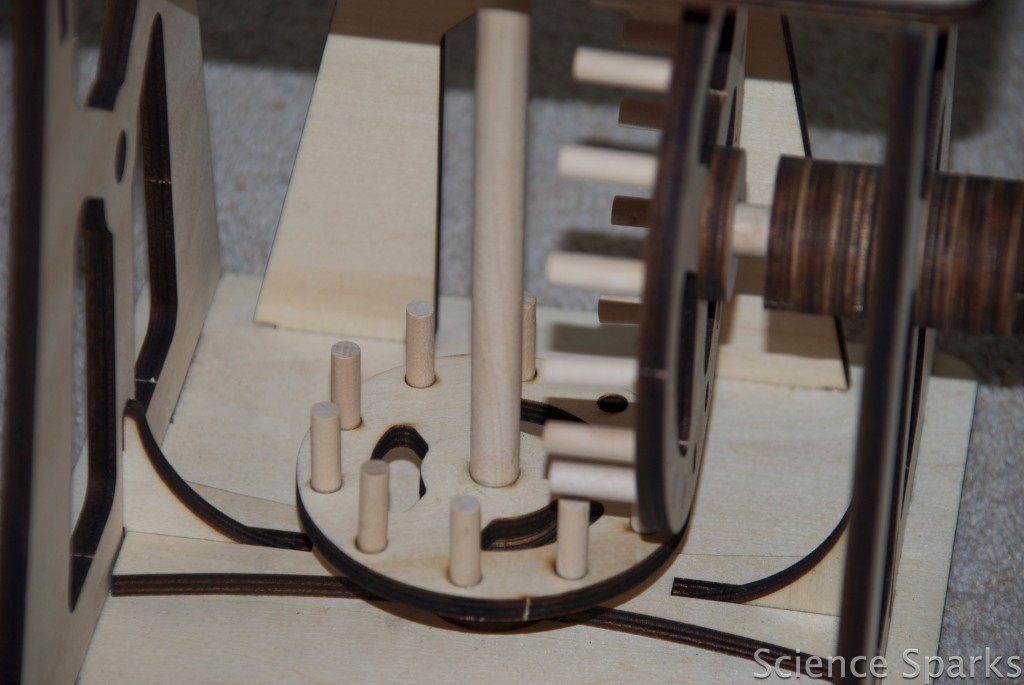 The quality of the kit is fantastic, the wooden parts are cut with a laser beam, which fascinated Z, as they are a bit black around the edges.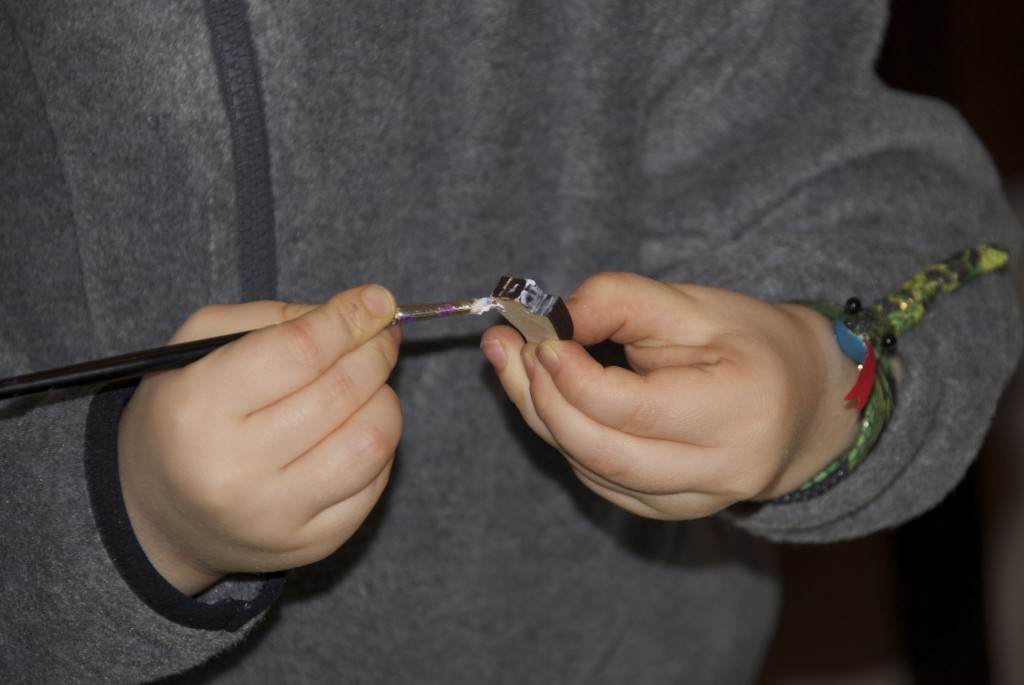 The only downside of the kit is that the instructions were quite hard to follow as they are all pictorial, but Z and his Dad managed it, and I think it was good for them to have a challenge.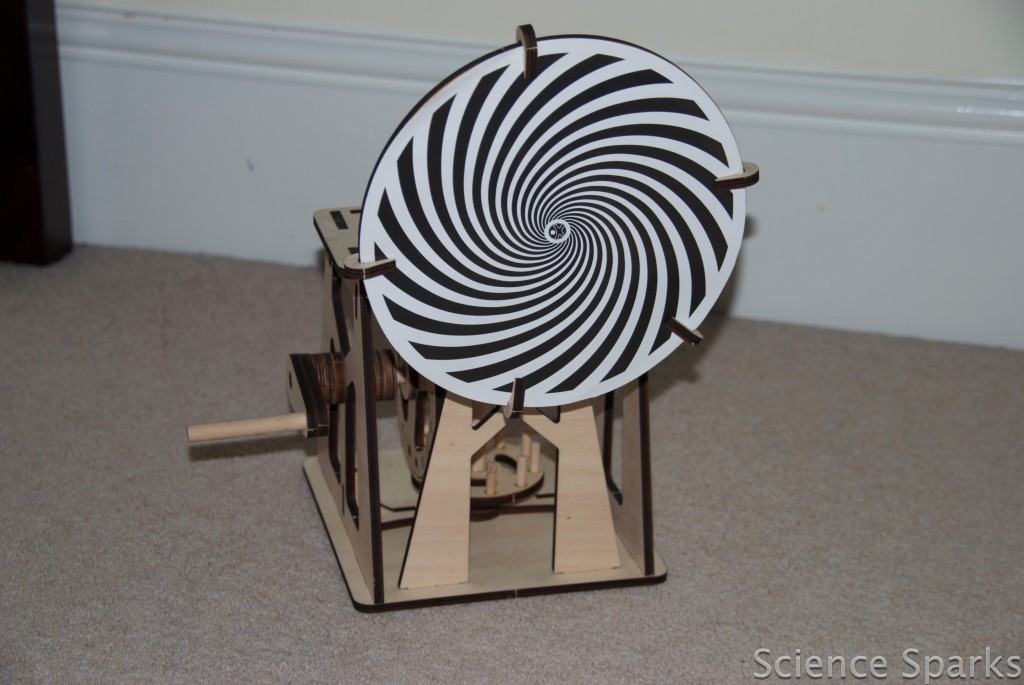 The set come with 4 different covers to spin around and a set of windmill sails, we are going to look at how these work in a follow up post next week.
This video shows Z and his Dad building part of the kit.

I would definitely recommend Terra Kids construction sets.
We'll be doing some more investigations with the windmill, so make sure you come back to see.
Other construction kits in this range are the Catamaran and musical gears set. I know one little boy who would love them both.
We received the Terra Kids Windmill Construction set free of charge to review. All opinions are my own.
Last Updated on September 12, 2022 by Emma Vanstone