The summer holidays have just started here in the UK, and while I am very much looking forward to a few weeks with less running around, I'm also slightly concerned about keeping everyone entertained for so long.
Luckily for us, the lovely Anna from The Imagination Tree sent us Camp Kindness and some lovely Kindness Elves to take a look at.
Who are The Kindness Elves?
 The Kindness Elves are magical friends who love nothing more than to sprinkle kindness and joy wherever they go!
They love to visit your home and spread this happiness with children, encouraging them to do small acts of kindness in their daily lives.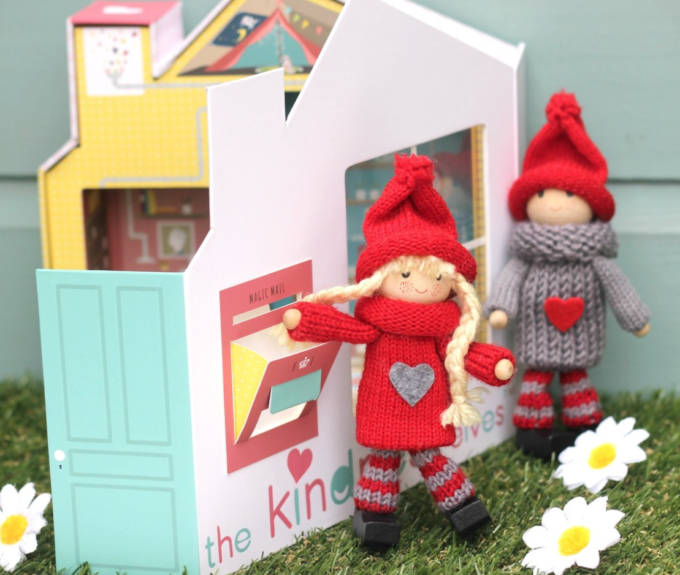 The Kindness Elves house is beautifully made and even comes with a  working mail box for sending and receiving Elf Mail. My little girls adore our elves which have inspired lots of wonderful imaginative play and made them really think about how to be kinder to each other and their friends.
Camp Kindness contains everything you need for a magical Kindness Elves summer filled with of outdoor activities, crafts, and play ideas with a suggestion for an act of kindness to do together each day.
Each week focuses on one group of Kindness Elves – the story tellers, the potion mixers, the nature lovers, the artists, the wish makers, and the recipe makers. Each week the activities are themed around the type of elves.
The Story Tellers especially appealed to my eldest daughter, who loves to write. She's in the process of making a story book about being kind for her friends inspired by the Kindness Elves.
The Camp Kindness eBook contains:
6 themed weeks of activities, crafts and acts of kindness ideas carefully organized week by week in an activity planner, with photos, lists, and helpful how-to guides. These are all colour coded to help keep them super easy to find and follow.
30 ice cream shaped Activity Cards, 5 per week, ready to print, cut and set out with your Kindness Elves each day
30 heart shaped Acts of Kindness cards, 5 per week, ready to print, cut out and set out with your Kindness Elves each day
Printable labels, games, scavenger hunt sheet, stationery set and Camp Kindness certificate to print and use alongside the activities
Currently on special offer for just £5.99
Secret Kind Messages
To encourage my girls' to be a little bit nicer to each other we've been making secret kind messages and choosing one to reveal each day. First we had 'read each other a story' followed by 'help each other tidy', it's been great fun discovering together what our kind act for the day will be.
You could use lemon juice and reveal the message by placing in the oven or as we have here use a white crayon and rub over it with a coloured crayon.
Can you think of any other ways to write a secret message?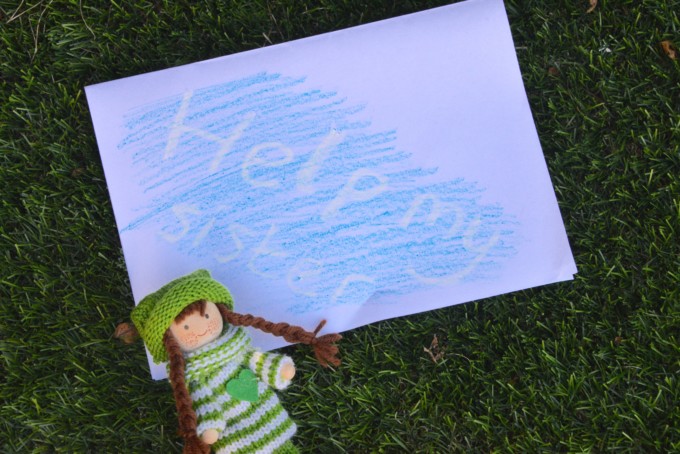 We're very much looking forward to a summer filled with kindness.
Buy your Kindness Elves here.
I am an affiliate of The Kindness Elves
Last Updated on July 30, 2017 by Emma Vanstone