Kerry is of course my partner on this blog, and a wonderful friend. She suffered a brain haemorrhage following a ruptured aneurysm a few months ago and is fighting so hard to get back home to her beautiful family.
Liska at New Mum Online has had the amazing idea to organise a coordinated time for people to send a prayer or positive thoughts for Kerry next Saturday .
This photo was taken at CybHer back in May after we spent a lovely day together with Clare. We were a bit naughty and skipped a session to get a coffee ( hot chocolate for Kerry ) in the bar to have a good long natter!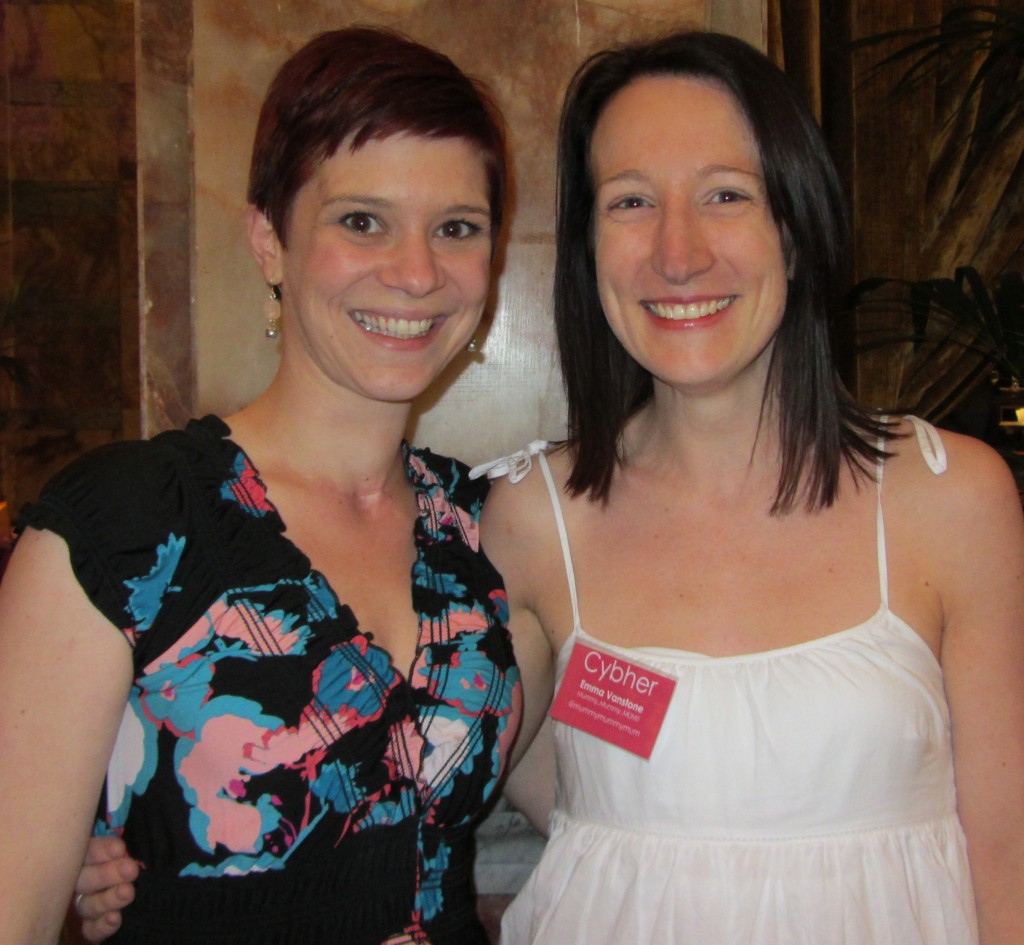 A few weeks later we met up again at Britmums where again we skipped a few sessions to chat in the Warner Brothers lounge, and joked that people were starting to think of us a unit as we were always together.
I missed her terribly at the MAD Blog awards, it was a moment we should have shared together, and should have been filled with laughter instead of tears.
Please go and show some support on Kerry's blog, which her husband is maintaining wonderfully while she is in hospital, and spread the word about next Saturday.
You can see the full details in Liska's post, but here is an outline.
So I ask that you hand over your blog and your heart, on Saturday 24th November and let thoughts of Kerry, aka Multiple Mummy ripple through the cyber waves. 
Let us all say a coordinated prayer for her at 10 p.m. on Saturday 24th November.
Of course if you are not religious and do not pray, then medidate, or make a wish, or do what feels right for you. 
Please if you can, do a dedicated blog post to her on Saturday so that she has her own HEALING CORNER of the world wide web on Saturday…
I'd like to give a HUGE thank you to Liska for organising this. As she mentions in her post we met for the first time at Christmas in July in 2011 and Kerry and I were SO excited about Science Sparks having just given it its home here.
You can add any posts to the linky here.

Last Updated on December 3, 2012 by Emma Vanstone