Green plants make sugar for growth by a process called photosynthesis, which means making things with light.
Carbon dioxide + water  (and light ) ———> glucose and oxygen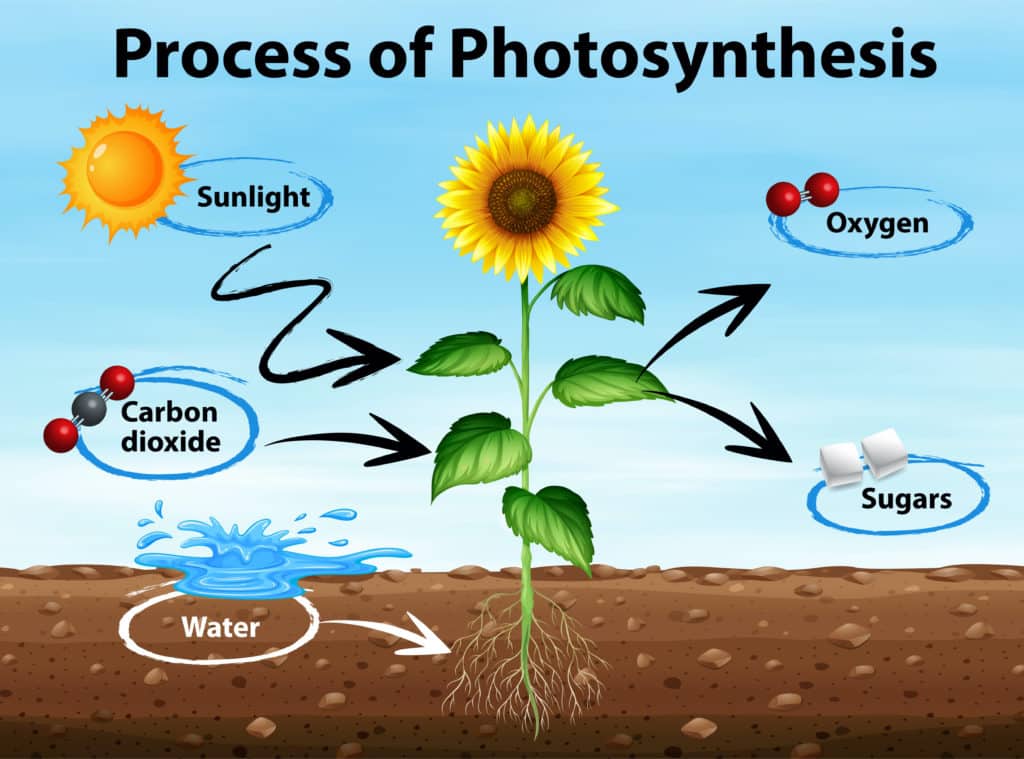 Where does photosynthesis happen?
Photosynthesis takes place in chloroplast cells which contain a substance called chlorophyll which makes plants green. Chloroplasts are one of the organelles in a plant cell. We made a jelly model of plant cell to learn about organelles and plant cell structure.
Sunlight is also needed to make chlorophyll. If plants are kept in the dark they can't make chlorophyll and will have yellow leaves! You can see this in our multicoloured cress caterpillar.
What affects the rate of photosynthesis
Four factors affect the rate of photosynthesis. The faster it occurs the more the plant grows.
Light – the more light there is, the faster photosynthesis occurs.
Water – lack of water slows photosynthesis down.
Temperature – photosynthesis works best at around 30 degrees Celsius.
Levels of carbon dioxide – photosynthesis is faster if there is more carbon dioxide in the air.
Plants make energy to grow by a process called respiration. This uses the sugar produced by photosynthesis and oxygen.