This experiment is a super easy air pressure activity to demonstrate the Bernoulli Principle.
What is Bernoulli's principle?
Bernoulli's principle states that the pressure of a fluid decreases as its velocity increases.
Bernoulli Principle Demonstration
What you need:
A large empty water bottle bottle
A rolled-up ball of paper, small enough to sit inside the mouth of the bottle.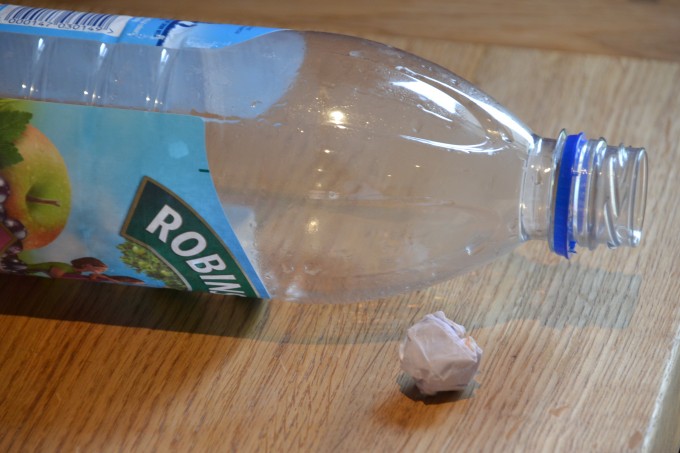 How to demonstrate the Bernoulli Principle with a bottle and paper
Place the bottle on the edge of a table and put the ball of paper inside.
Try to blow the paper into the bottle.
The ball will wiggle around and shoot back out towards you.
What's happening?

One of the principles that help to keep aeroplanes in the sky also applies to this neat little experiment. The key point is that moving air is at a lower pressure than still air. This is the Bernoulli Principle.
In the case of the water bottle, you can't blow any more air into the bottle as it is already full of air!
When you try to blow into the bottle, the air is deflected around the sides (very little moves past the piece of paper). This means that the air pressure in front of the ball of paper is lower than behind, and so the paper flies out.
Aeroplane wings are specially shaped so that air travels faster over the top of the wing than over the bottom surface. Again, the pressure is lower above than below, and the wing is "pushed" upward by the higher-pressure air – called lift. The faster the plane moves forward, the bigger the lift it experiences.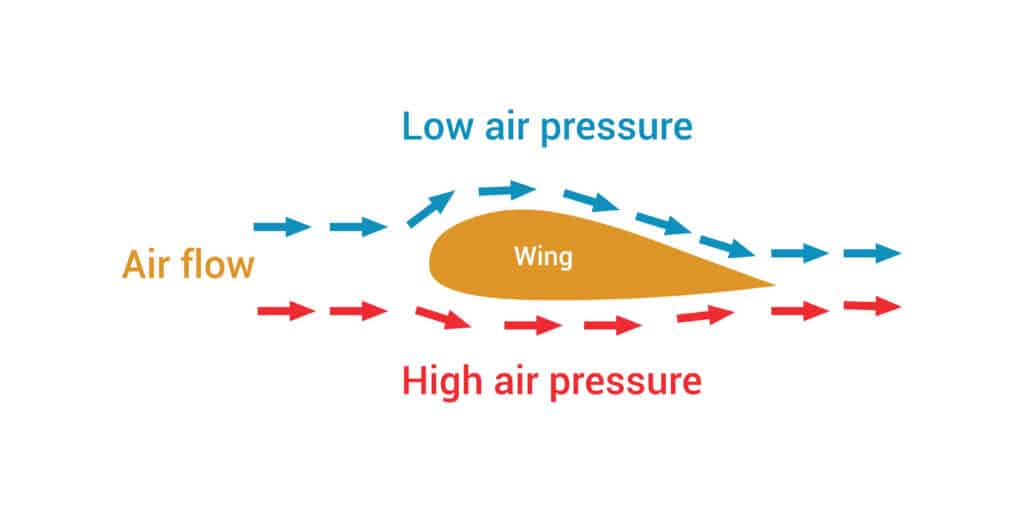 Who was Daniel Bernoulli?
Daniel Bernoulli ( 1700-1782 ) was a brilliant Swiss mathematician and physicist who was born in the Netherlands and later moved to Switzerland. Daniel came from a family of scientists. His father, Johann, was an early developer of calculus, and his uncle Jacob made valuable contributions to the theory of probability.
Daniel Bernoulli's major contributions to science include working on the kinetic theory of gases, measurement of risk and The Bernoulli Effect.
More about air pressure
Use air pressure to make an egg drop into a jar.
Make your own bottle rocket.
Find out how to measure atmospheric air pressure by making a barometer.
Last Updated on June 20, 2023 by Emma Vanstone