This easy activity is super simple and great for learning about air pressure with a practical use as well!
What is air pressure?
Air and its particles are crashing into us all the time. What we call air pressure is the force of these particles hitting a surface.
When you suck a straw you reduce the pressure inside the straw, making the pressure outside the straw acting on the liquid greater than the pressure inside the straw. This pushes the liquid up the straw, allowing you to drink it!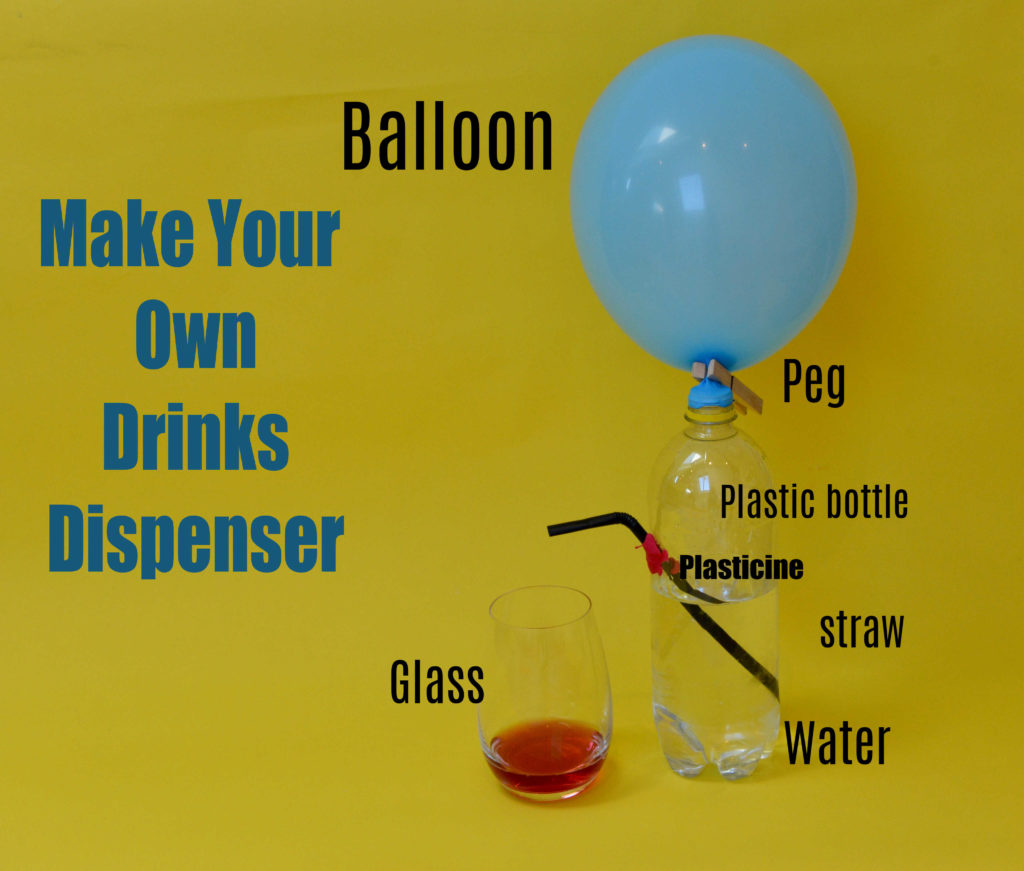 For this air pressure experiment you'll need
Balloon
Peg – optional, but helpful
Plastic bottle – I used a 750ml bottle
Plasticine or putty
Plastic Straw
Water
Small container
How to make an air pressure drinks dispenser
Carefully make a small hole about half way up the bottle and push the straw through the bottle leaving ⅓ to ½ on the outside.
Fill the bottle about three quarters full of water.
Blow up the balloon, twist and seal the neck with a peg. Carefully place the end of the balloon on the bottle neck and place a glass under the straw.
When you're ready remove the peg and watch as the water shoots out of the straw into the glass!
Be careful as it might shoot out further than you expect.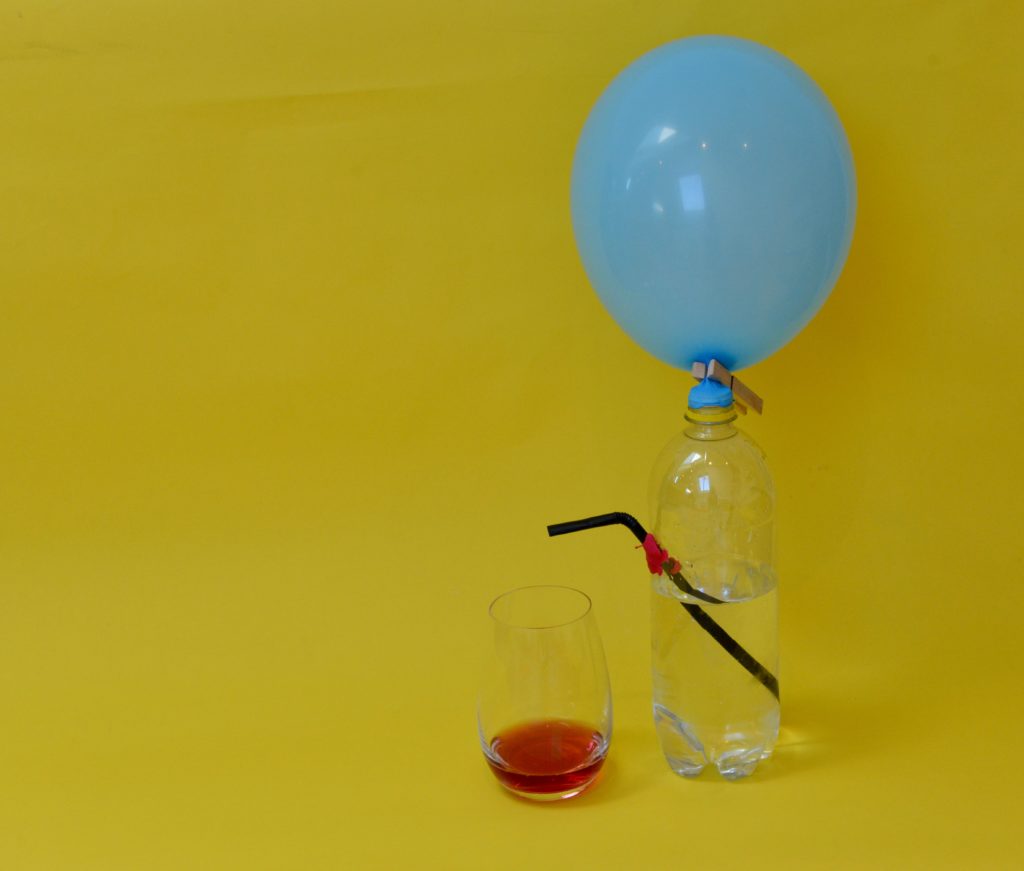 Why does this happen?
Air presses down equally on the water in the bottle and in the straw when there is no balloon present ( or the balloon is pegged ) but when the peg is removed, air from the balloon increases the air pressure in the bottle which pushes down on the water, forcing it through the straw.
More Air Pressure Experiments
Demonstrate the Bernoulli Principle with this easy demonstration using a plastic bottle and ball of paper.
Suck a boiled egg into a jar without touching it.
Build and launch a bottle rocket!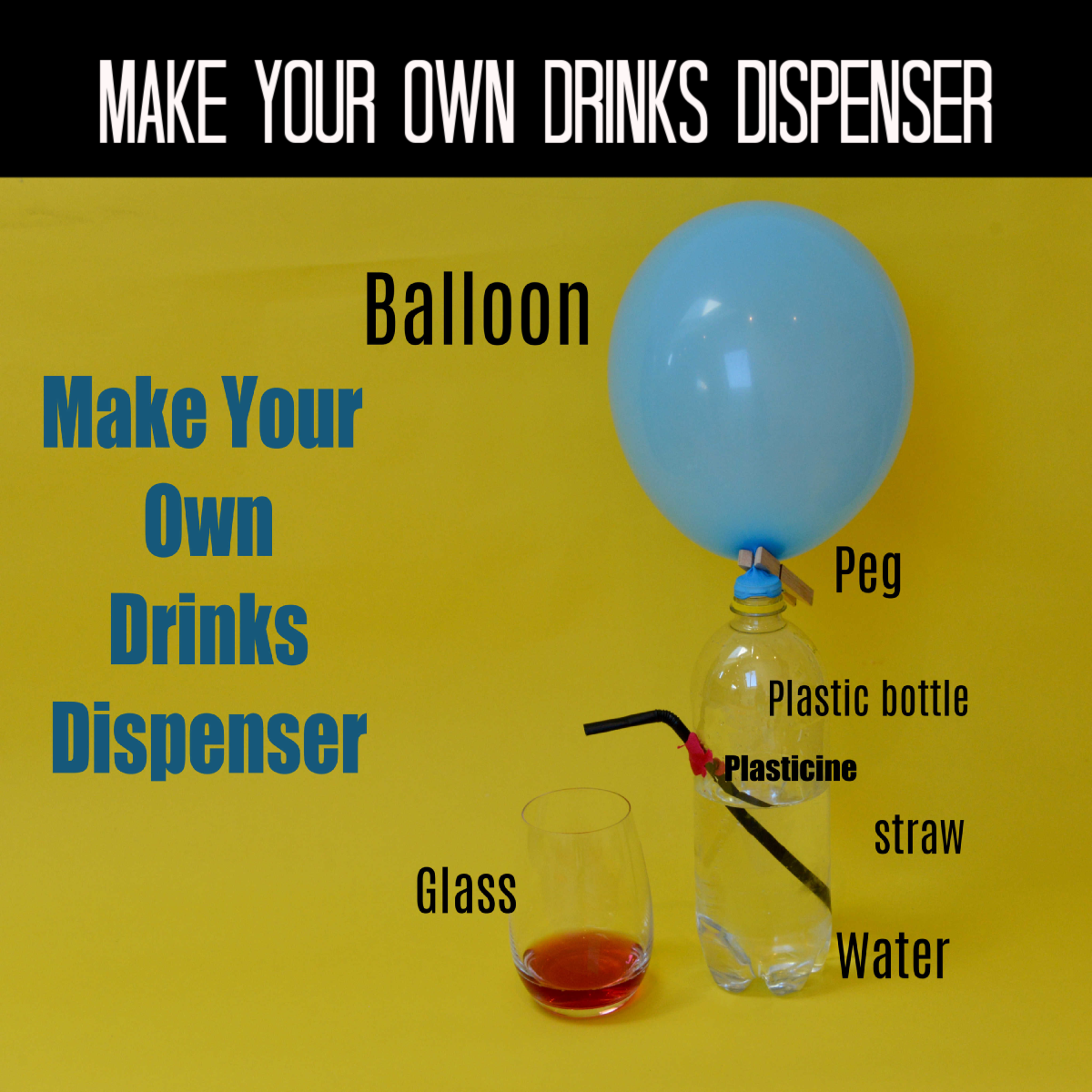 Last Updated on November 18, 2021 by Emma Vanstone