Today's Tray a Day activity is making cardboard sculptures. These are very easy and just need cardboard, scissors and maybe some felt tip pens to decorate.
The cardboard segments can be used over and over again too!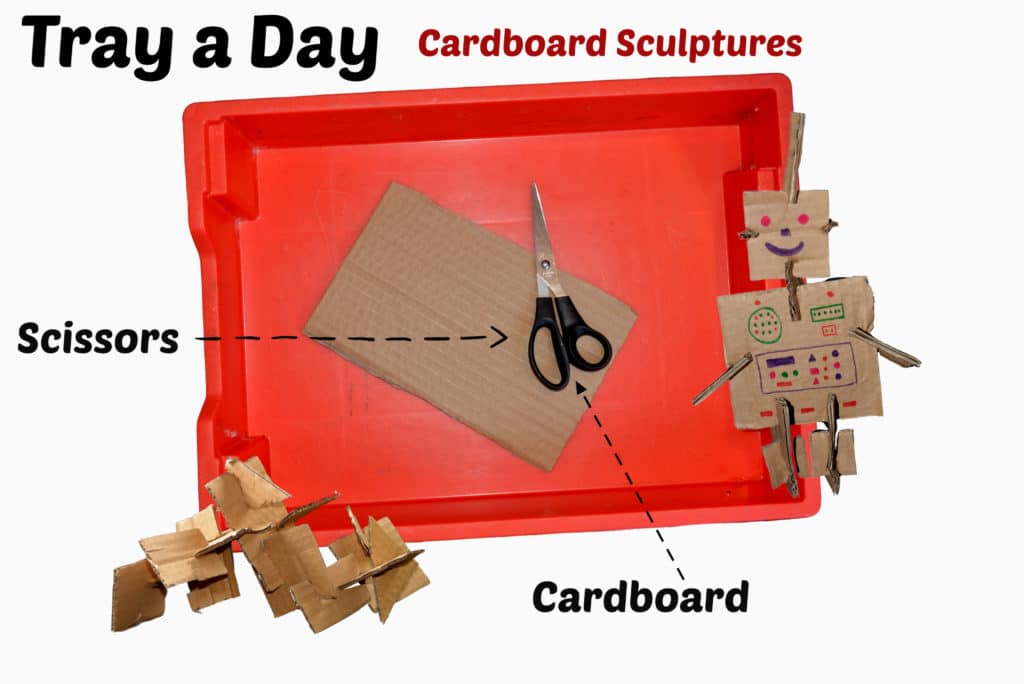 I cut the cardboard into rough square shapes and then made one or two small cuts up the sides of each piece and left the kids to it.
What do you think? We especially enjoyed making the robot.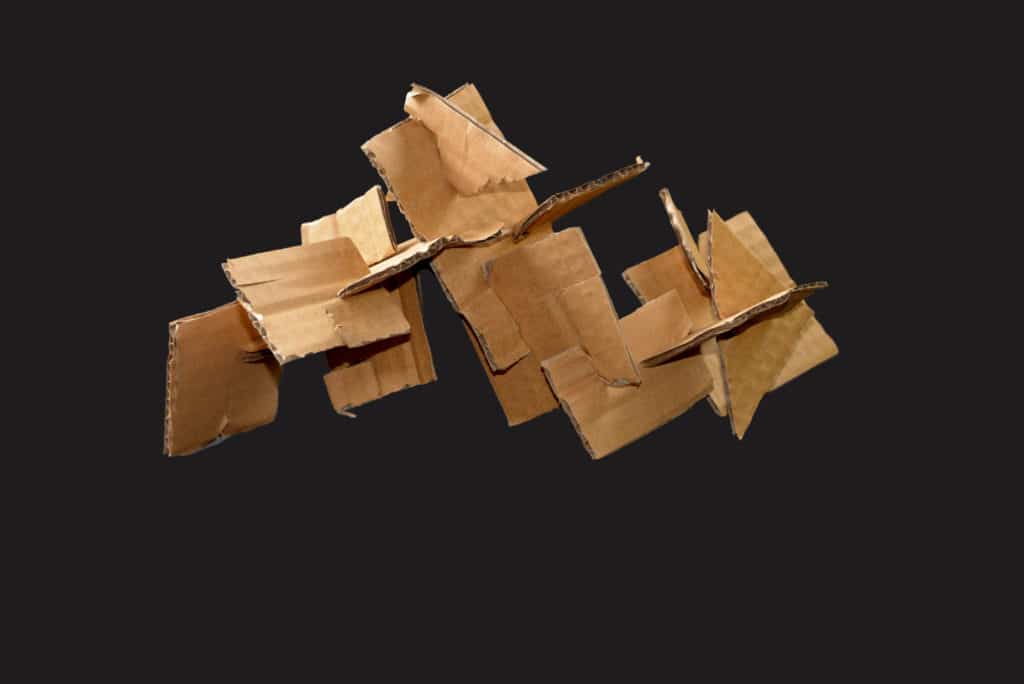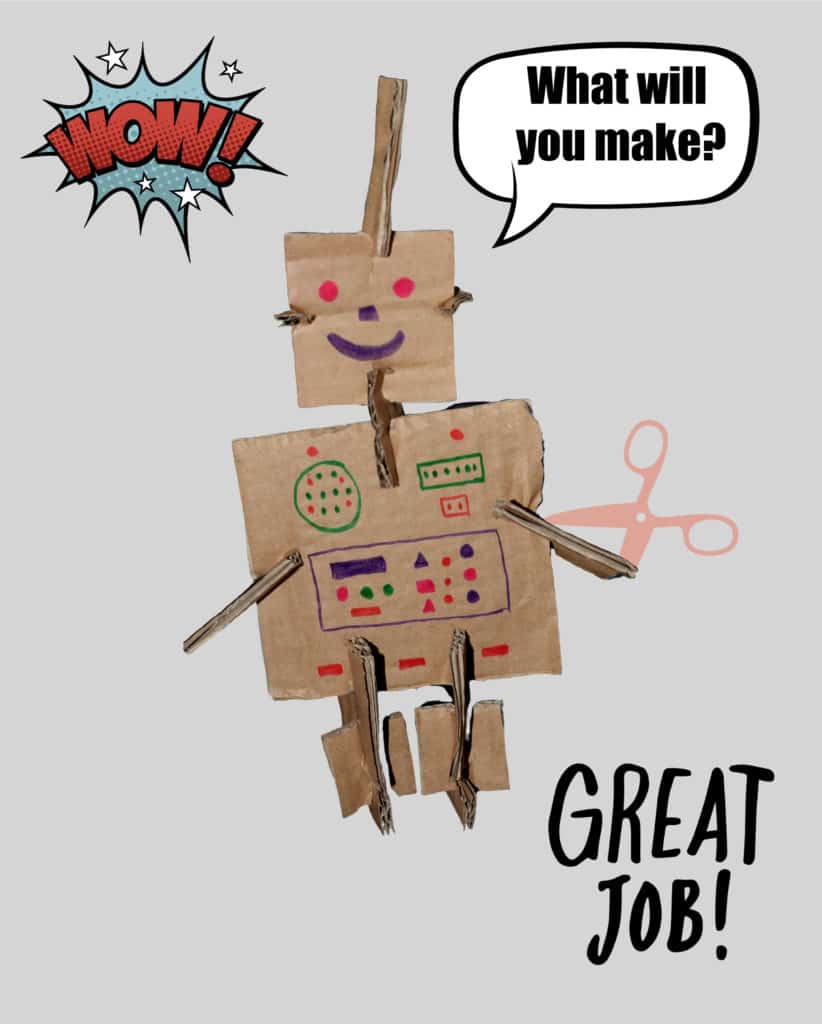 After making small models we thought we'd go large! We tried to recreate the small model above, but it was a bit tricky. Next time I think we'll try and build upwards.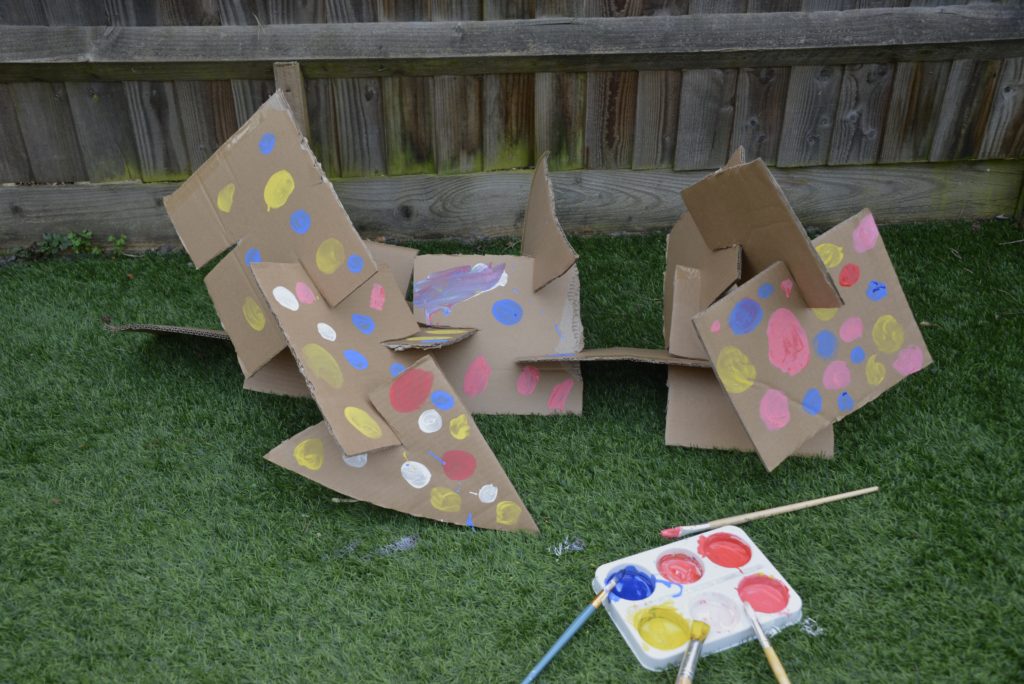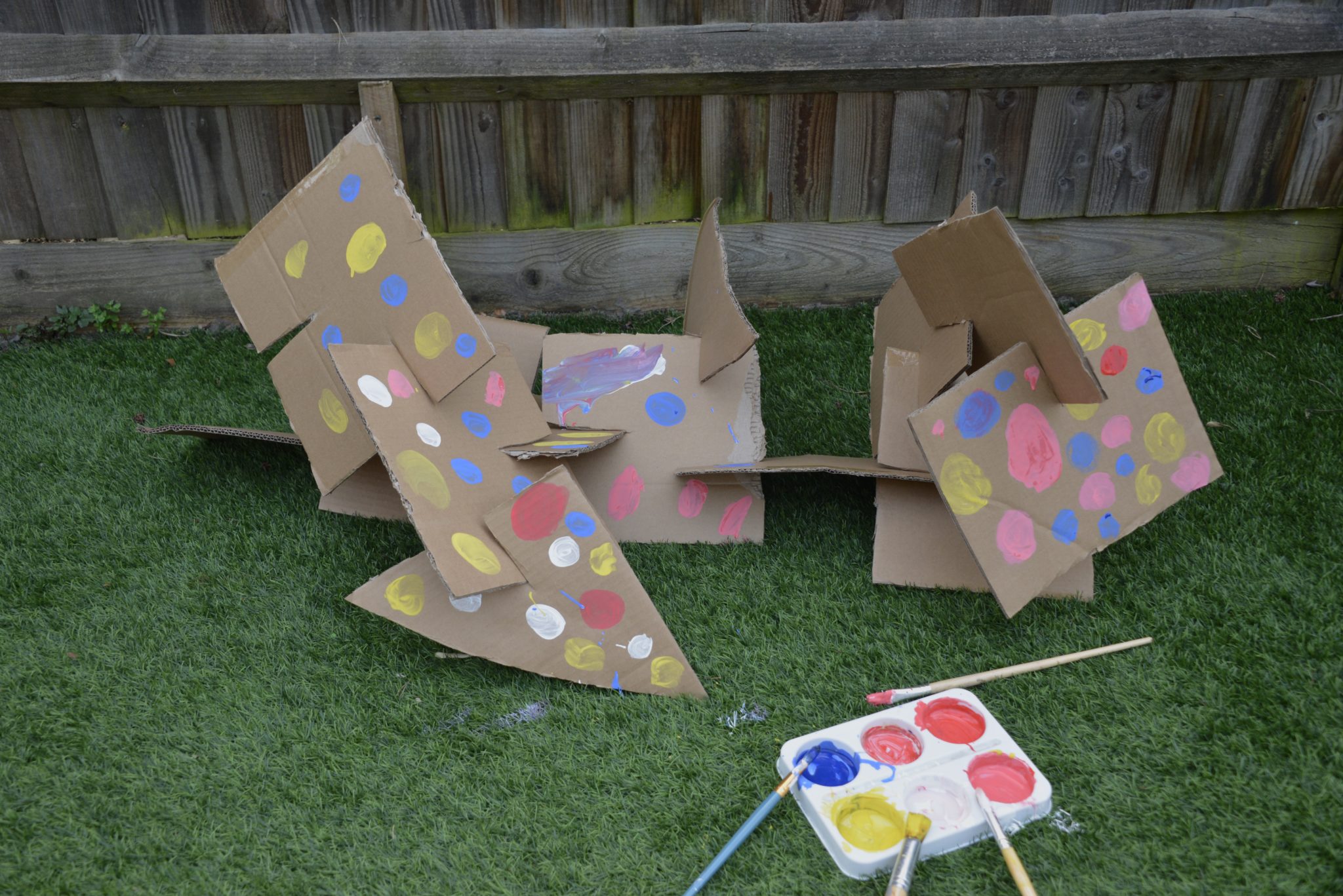 More cardboard sculpture ideas
Try using lots of different shapes.
Investigate whether it's easier to build with bigger or smaller shapes.
Construct a tower or bridge.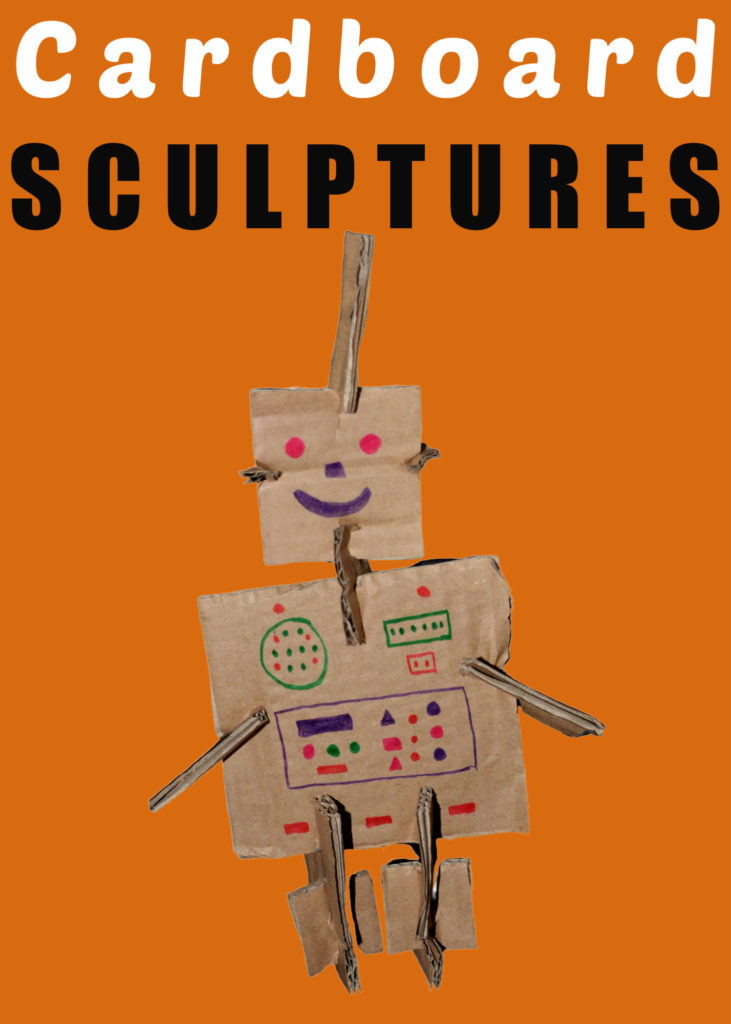 Last Updated on April 30, 2020 by Emma Vanstone