These science experiments you can do at home have been designed be simple, open-ended and use materials you already have around the house ( mostly paper, scissors and recycled items ).
I originally created these for parents at home with children during lockdown, but they work well as science for home or school at any time of year.
I've got 100s more easy and fully explained science experiments for kids and easy STEM Challenges if you fancy taking a look.
Easy Experiments for Science at Home
Day 1 – Paper Spinners
Paper Spinners are great fun for kids of all ages. Older children can design an investigation where they add extra weight to the spinners to investigate how extra weight changes the time taken to reach the ground.
Small spinners spin and fall very quickly and large spinners fall and spin slowly.
Remember to think about making it a fair test.
Day 2 – Test Reaction Time
This is one of the easiest science experiments we have. All you need to test your reaction time is a 30cm ruler!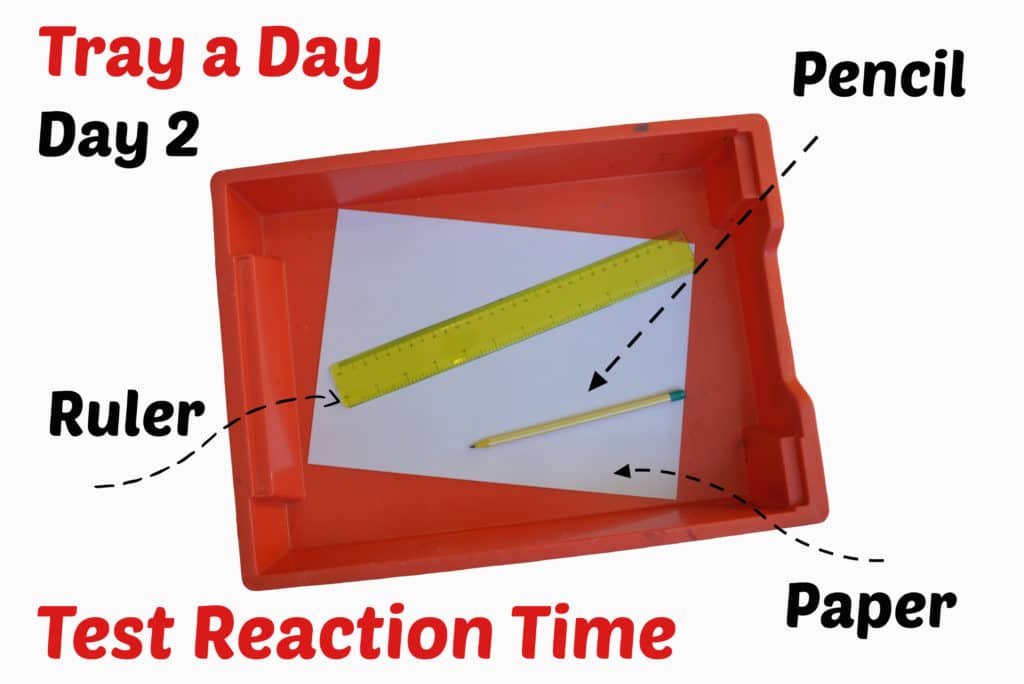 Day 3 – Save the Dinosaur
This is my favourite Tray a Day! The idea is that you cover images of dinosaurs ( printable in the post ) with different materials to discover which material is the most waterproof.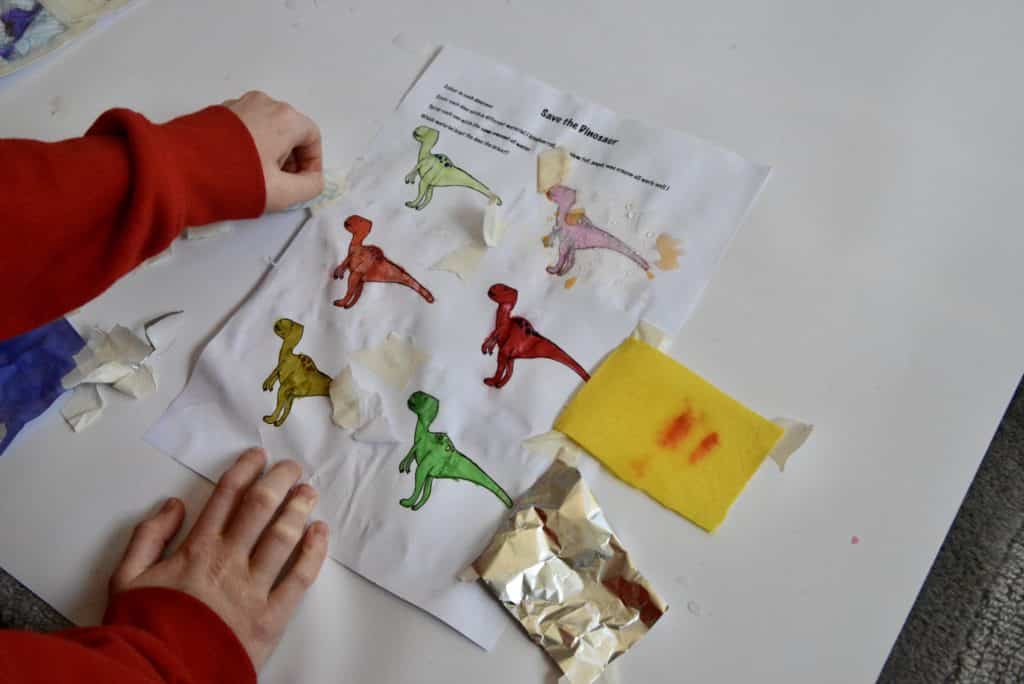 Day 4 – Easy Optical Illusions
These easy optical illusions just need a pencil or straw, card and pens!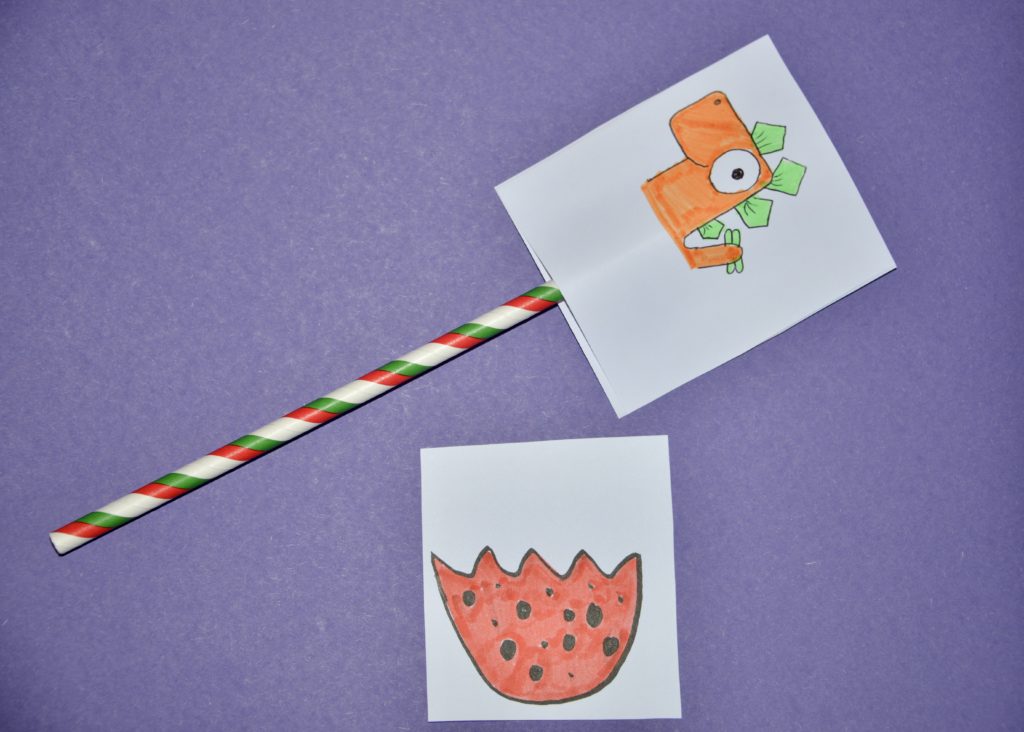 Day 5- Strong Shapes
Day 5 is all about strong shapes. The idea is you fold a sheet of paper into different column shapes and then test how strong they are by piling books on top.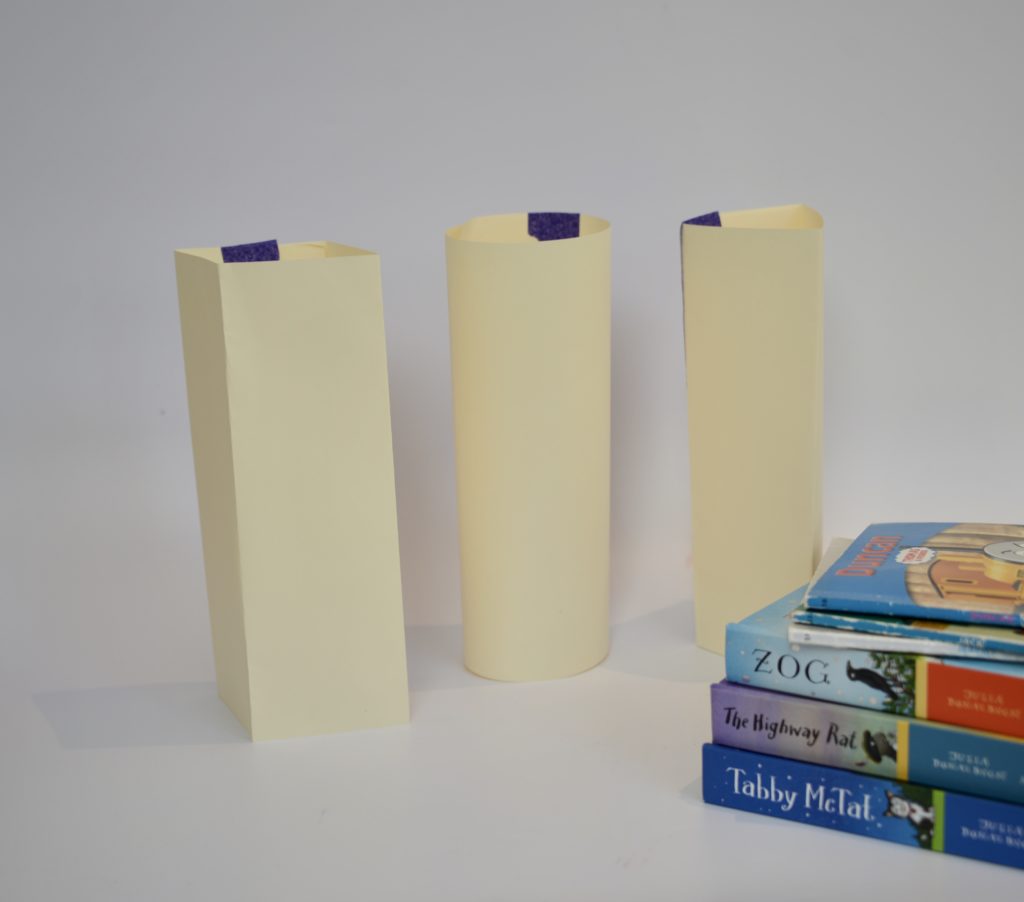 Day 6 – Save the Superhero
Well done for making it halfway through our collection of science at home experiments. Next up is our save the superhero investigation.
The idea behind this fun activity is that children find materials to make a toy figure float.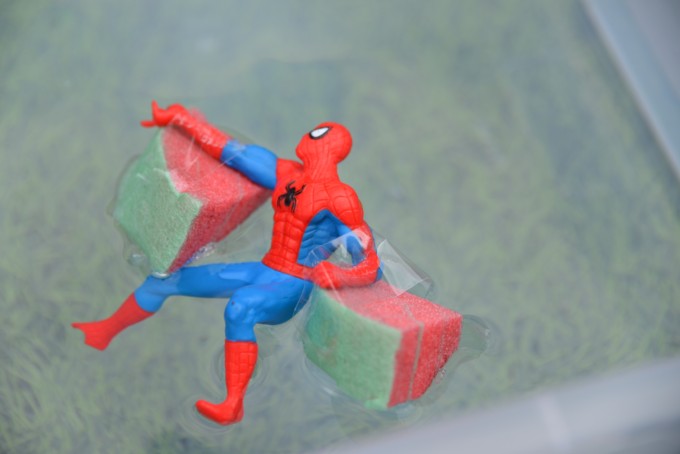 Day 7 – Refraction Activity
Did you know you can use a glass and water to change the direction of an arrow?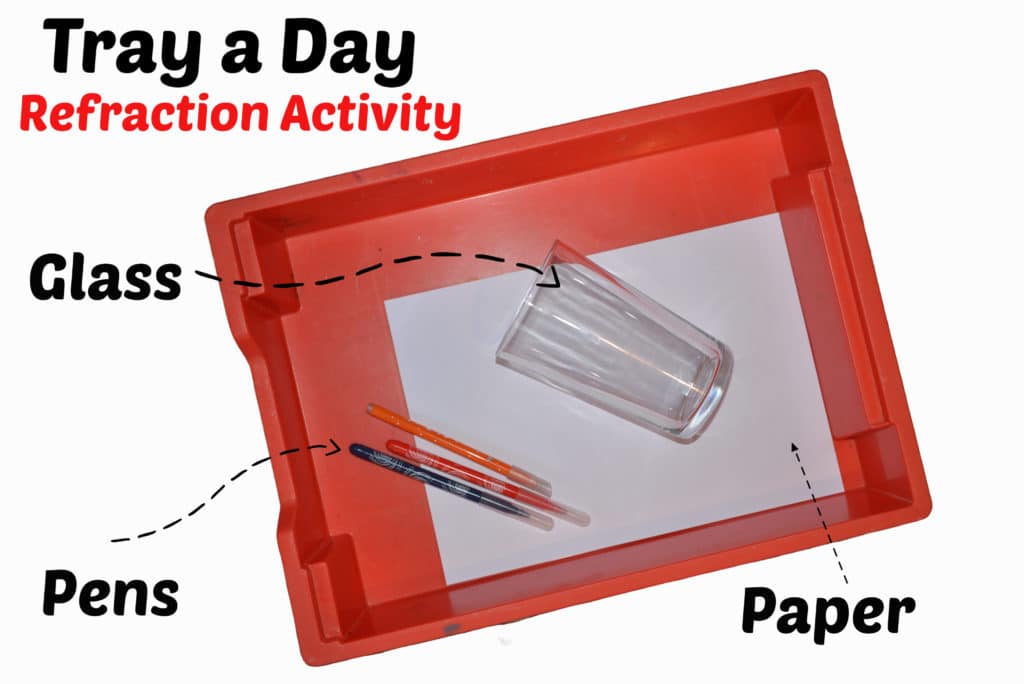 Day 8 – Marble Run
You'll need to raid the recycle bin to build these easy homemade marble runs. Make them slow, fast or just a bit crazy!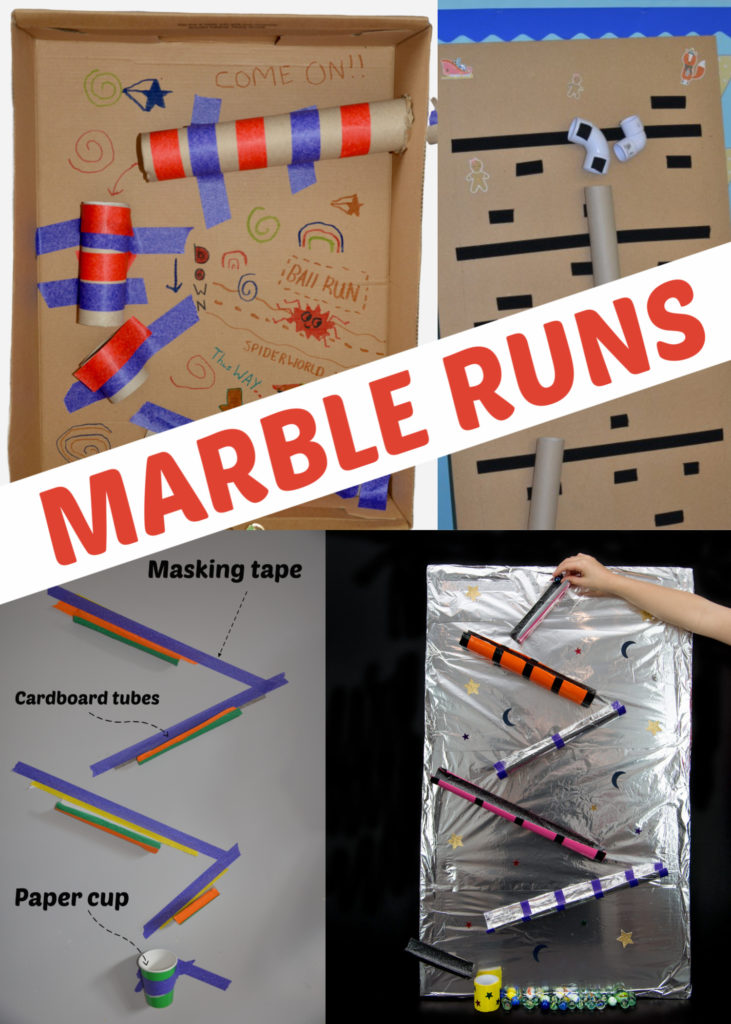 Day 9 – Make it float
This activity uses a bit of science trickery to make an item that sinks float! You can also so something very similar with a lemon.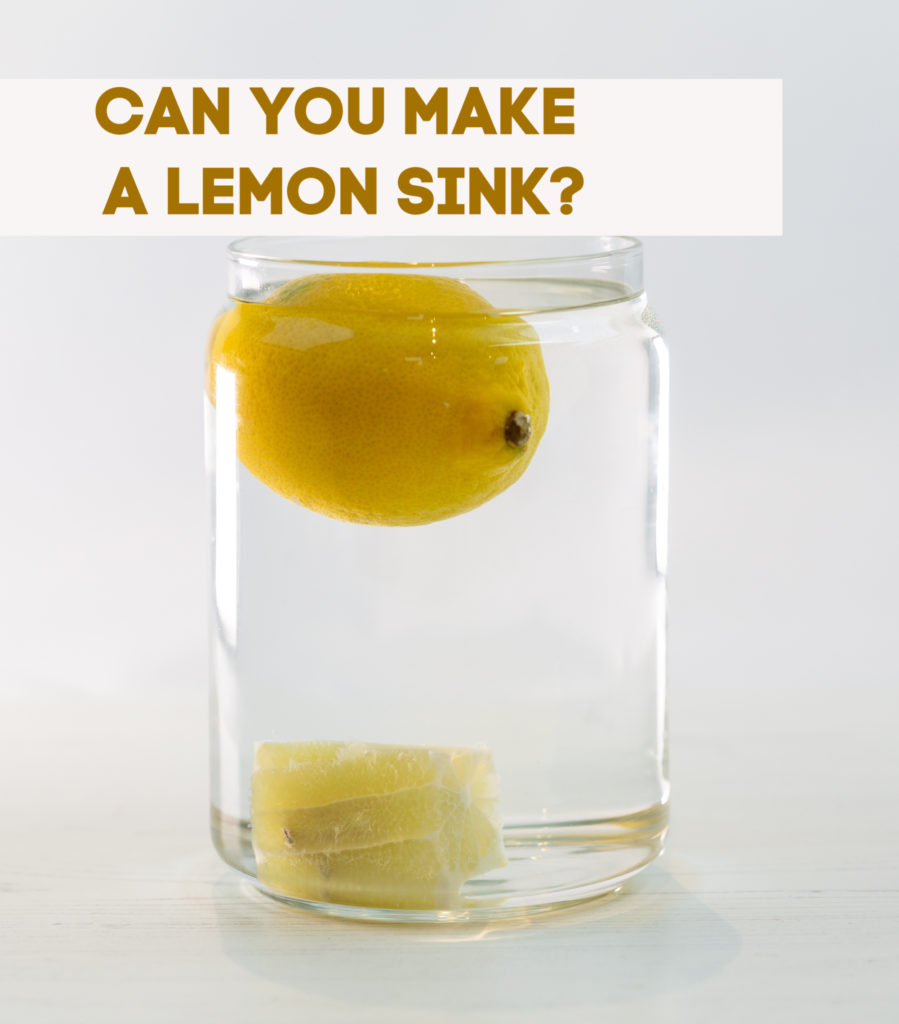 Day 10 – Chain reaction
Simple chain reactions are are great fun and keep my kids busy for hours as they experiment with different items and materials.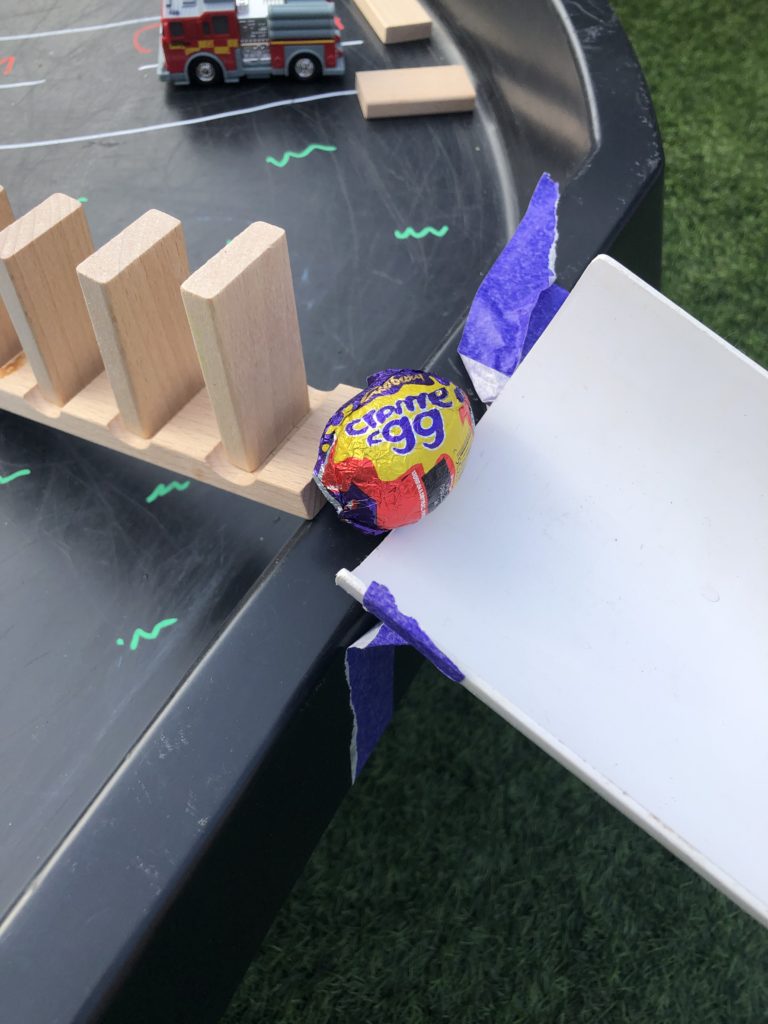 More awesome science for kids at home!
It doesn't get much more simple than these easy newspaper STEM challenges.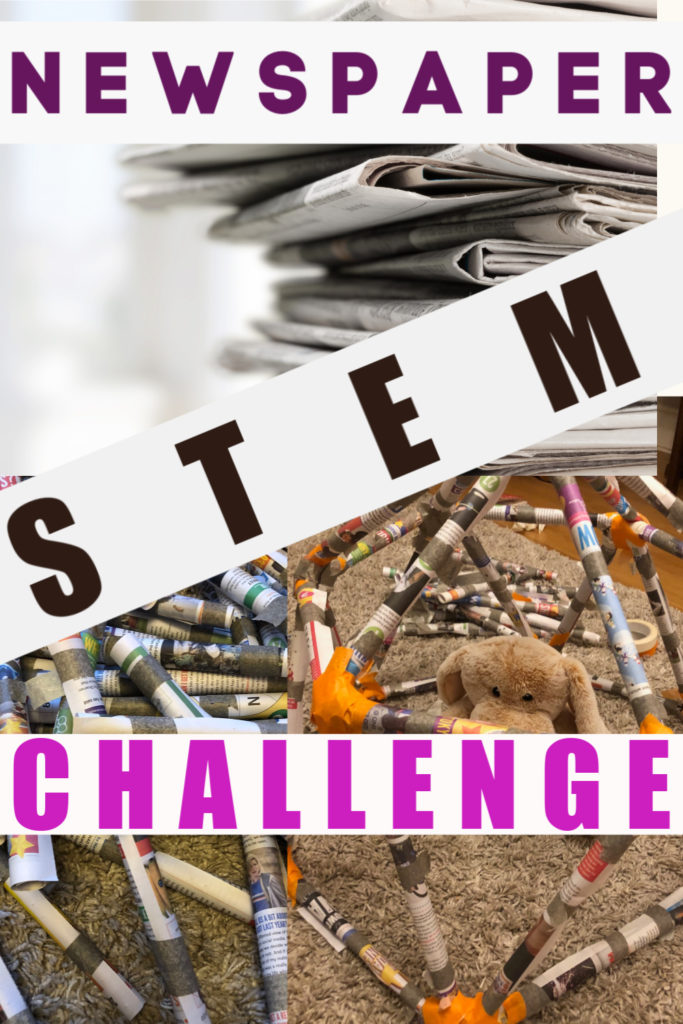 Paint on ice, dissect a flower and make your own bubble wands with these science and STEM Challenge cards.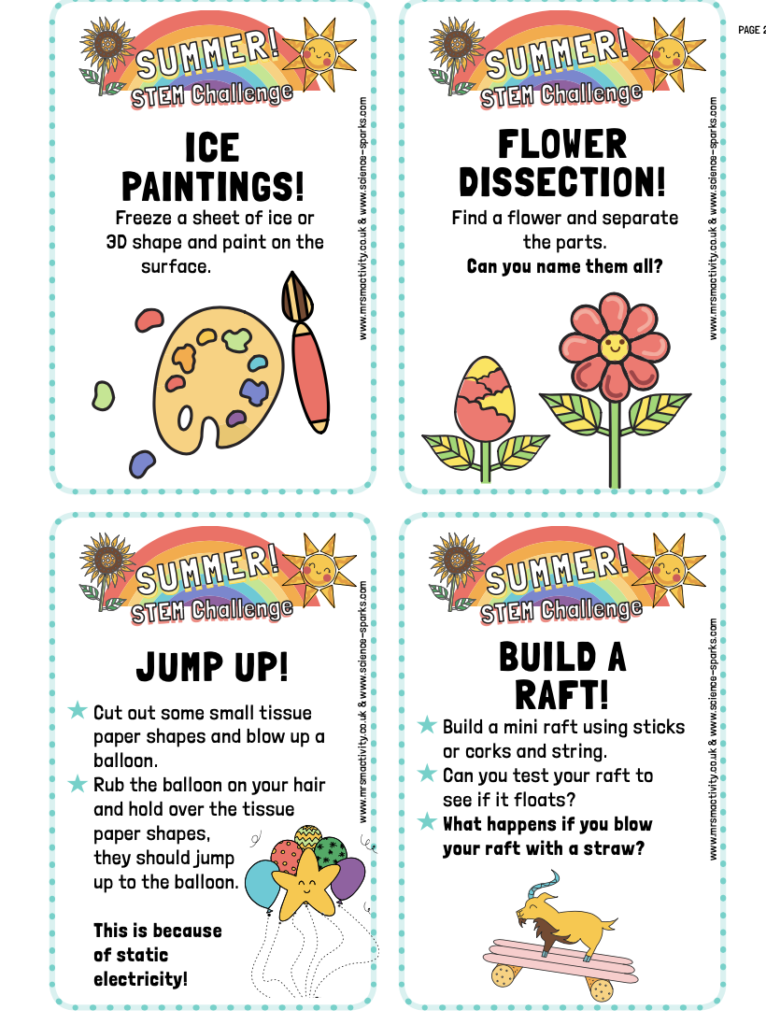 Some of my favourite Science Sparks experiments are in this collection of Fairy Tale science investigations.