I have to admit that when I first put these together I was a little concerned that they were not exciting enough, but my 5 and 7 year old found them as I was taking photos and immediately set themselves to work.
Our alien isn't perfect, but not too bad..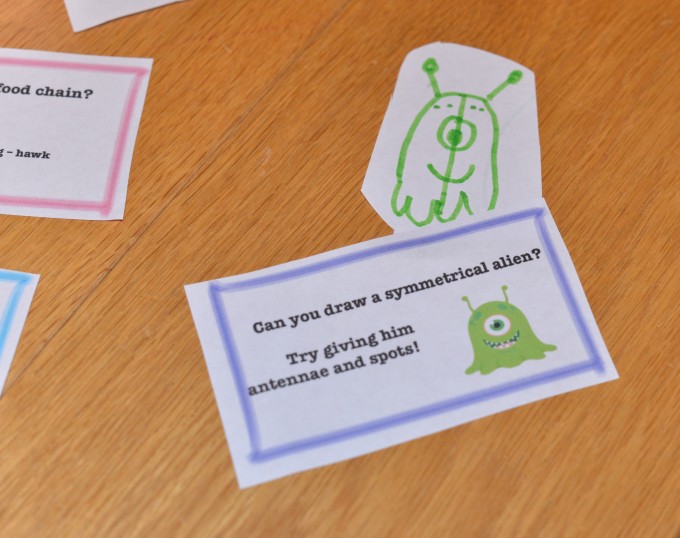 My 5 year old thought very carefully about what she might need in space and came up with food, water, sunglasses, oxygen and a toilet. This is a really good example of a science activity stimulating writing.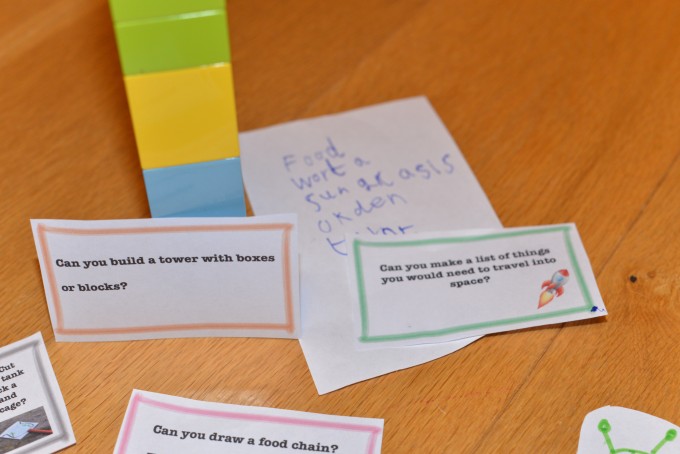 I tried to make each task as simple as possible, mostly they just use pens and paper, but all have a science theme!
Do let me know what you think, and if you'd like to see more printables like this.

Last Updated on April 5, 2016 by Emma Vanstone