This paper plate spinner is an easy and fun way to demonstrate the life cycle of a flowering plant.
For older children, you can extend the activity by adding in extra stages, such as pollination and photosynthesis.
Life cycle of a plant for kids
What you'll need:
Felt tip pens
2 paper plates
Scissors
Split pin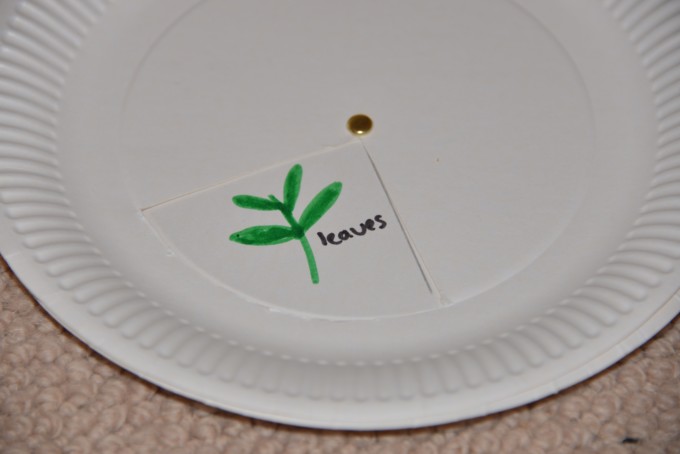 How to make a plant life cycle paper plate spinner

First, you need to divide each paper plate into four sections.
On one plate, draw part of a plant life cycle in each section in the correct order.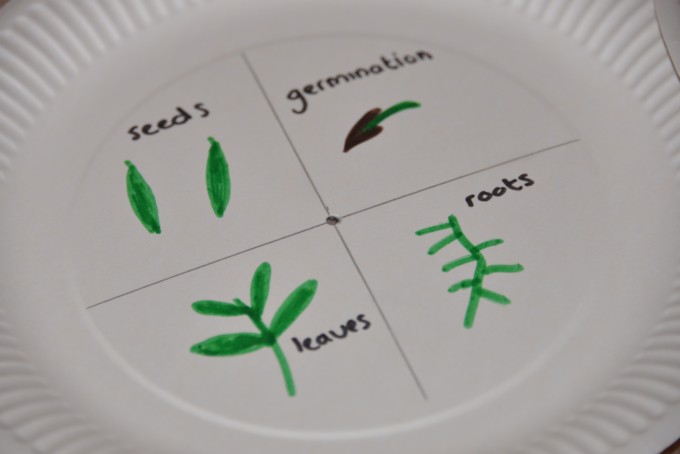 Next, cut out one section of the second plate.
Place the second plate on top of the first and attach a split pin in the centre. Try turning the top plate to reveal each stage of the plant life cycle.
Flowering Plant Facts
Petal
The petal is often brightly coloured and scented to attract insects.
Leaf
Leaves use energy from sunlight to make food for the plant.
Root
The root carries water and nutrients from the soil to the plant and keep it safely anchored in the ground.
What is inside a flower?
Did you know flowers have both male and female parts? You can see these by dissecting a flower like a lily.
Pollen is held on the male part of a flower and looks like a yellow or orange powder. When an insect lands on a flower, pollen sticks to its body. If the insect then lands on another flower, the pollen is transferred to the female part of the second flower. This is called pollination.
More plant life cycle ideas

Can you add some text to each part of the life cycle, giving more information?
Try creating a life cycle for a specific type of plant, for example, a bean plant or sunflower. You could include a drawing of the specific flowers and seeds seen on each plant.
Can you make a plate spinner for an animal life cycle?
A Dab of Glue has a gorgeous plant life cycle printable.
Can you name all the things plants need to grow?
Last Updated on March 27, 2023 by Emma Vanstone