Our elf has been visiting our house for many years now, sometimes instead of being cheeky he leaves the kids a fun science investigation to try.
If your elf is looking for some inspiration he or she might like these elf themed science investigations!
Just click on the printable images to download the instructions for each activity.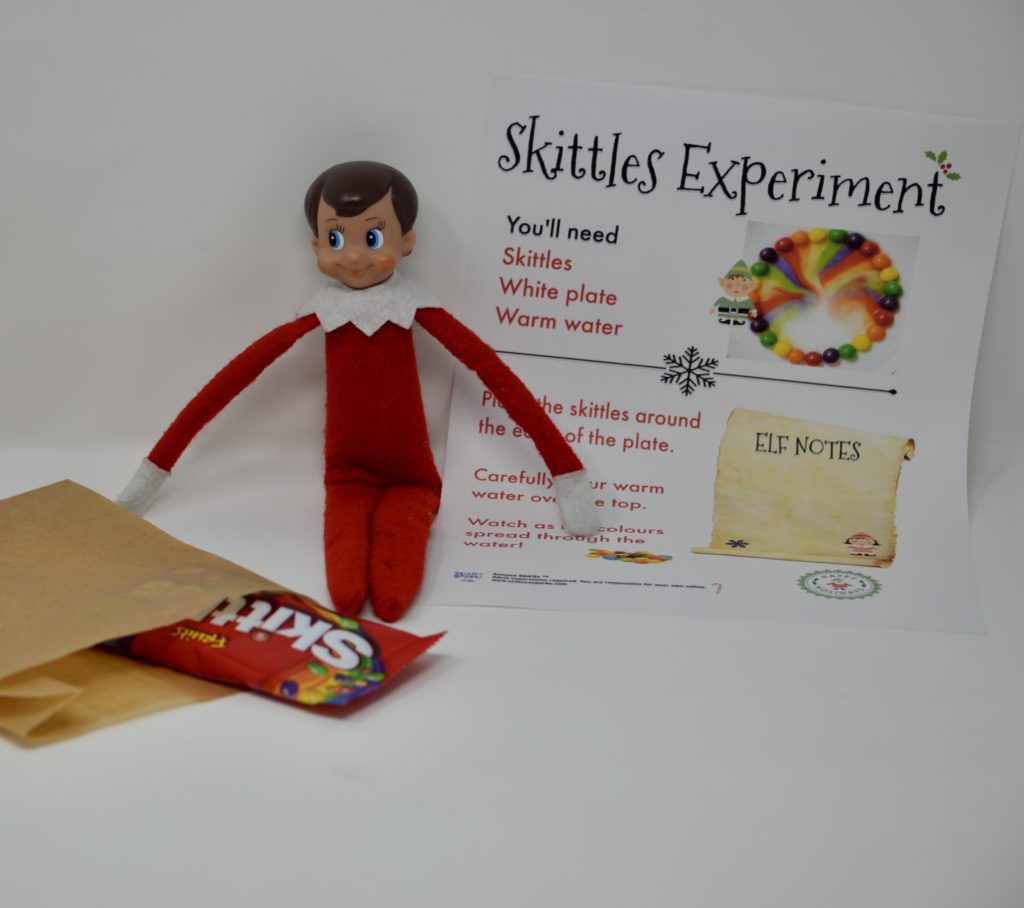 Elf on the Shelf Science Investigations
Skittles STEM
All you need for this activity is a bag of skittles and some water! Pour warm water over the skittles and watch as the colours spread out.
If you've got a white coffee filter or filter paper hanging around you could try some candy chromatography too!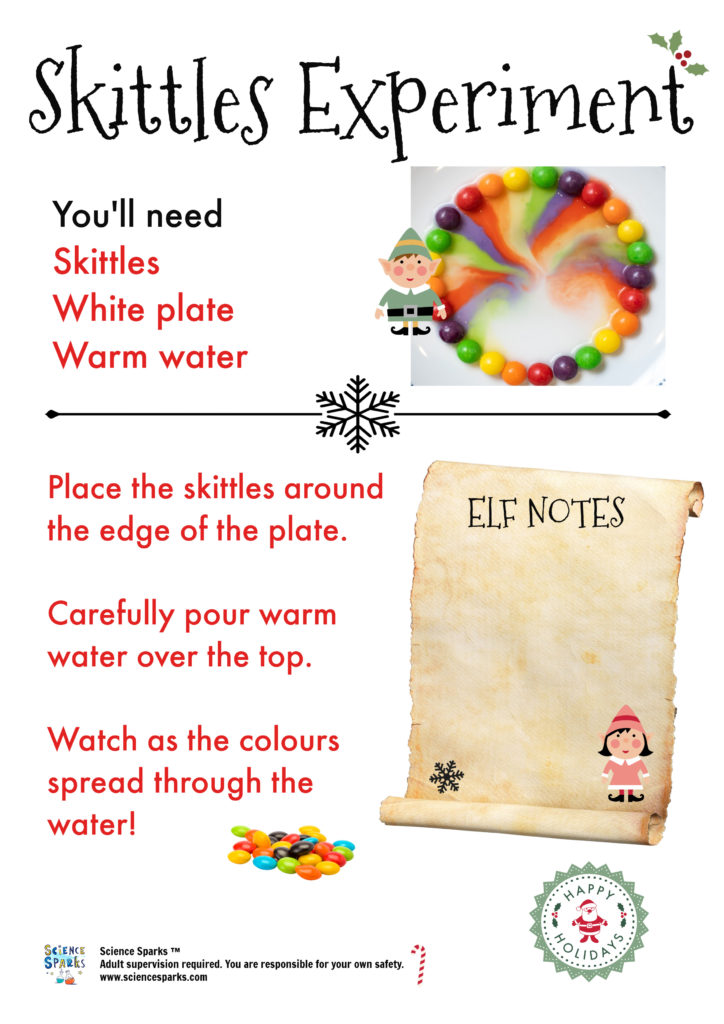 Expanding Sweets
This is another super easy activity that just needs a little bag of gummy sweets. Pop them in water and watch as they double in size!!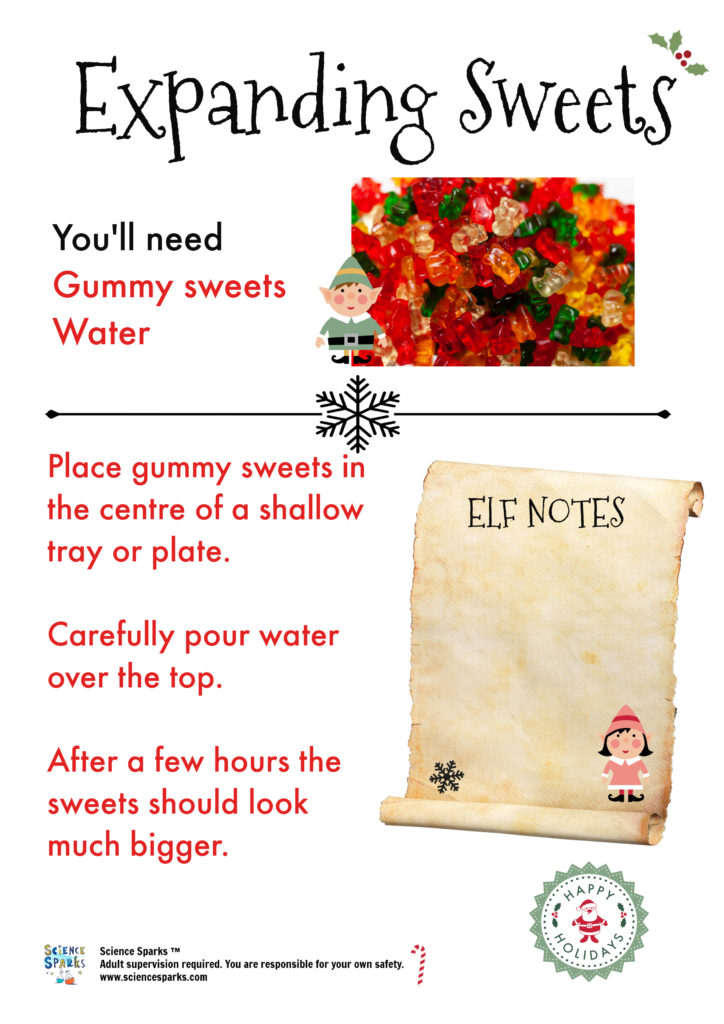 Jumping Candy Canes
Make tissue paper candy canes jump with this easy static electricity investigaion.
Experiment with different types of paper and size shapes.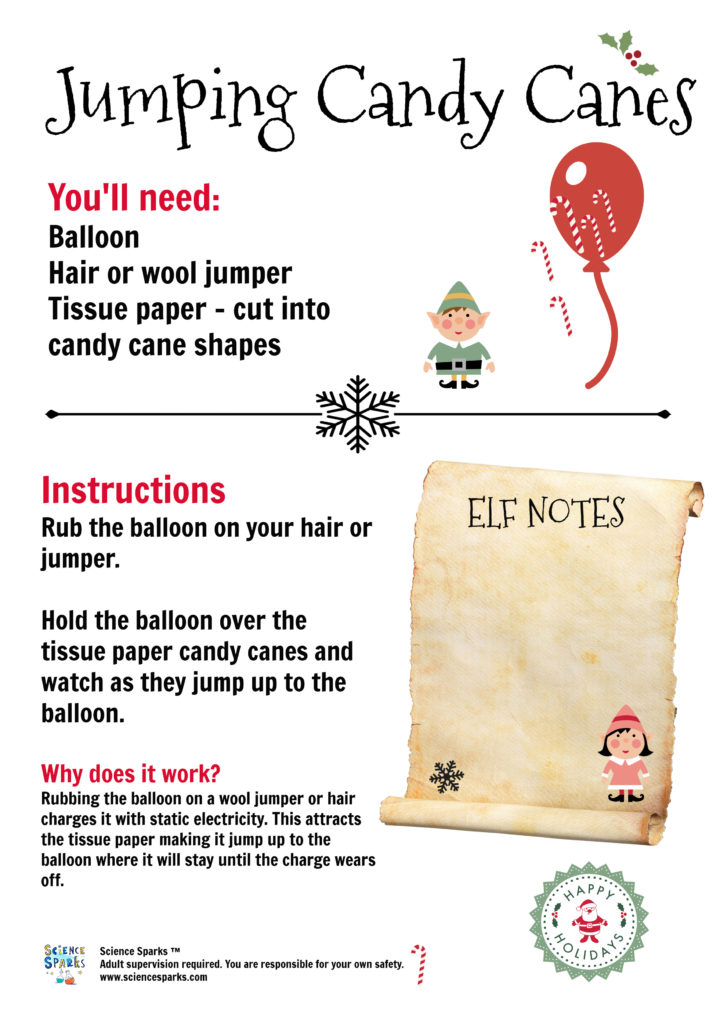 Optical Illusion
Make decorations appear on Christmas trees, eyes appear on a snowman and anything else you fancy with this easy Christmas themed optical illusion.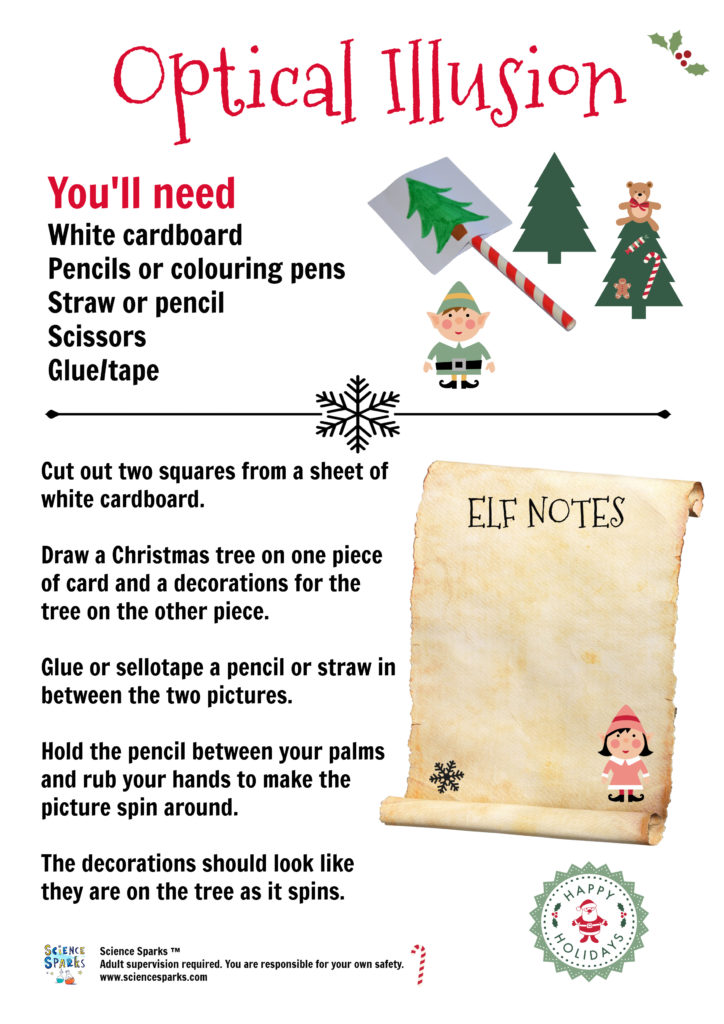 Save the Elves
Build and test an elf raft to help and elf cross a river. Can you make it strong enough to hold the weight of a small gift or elf?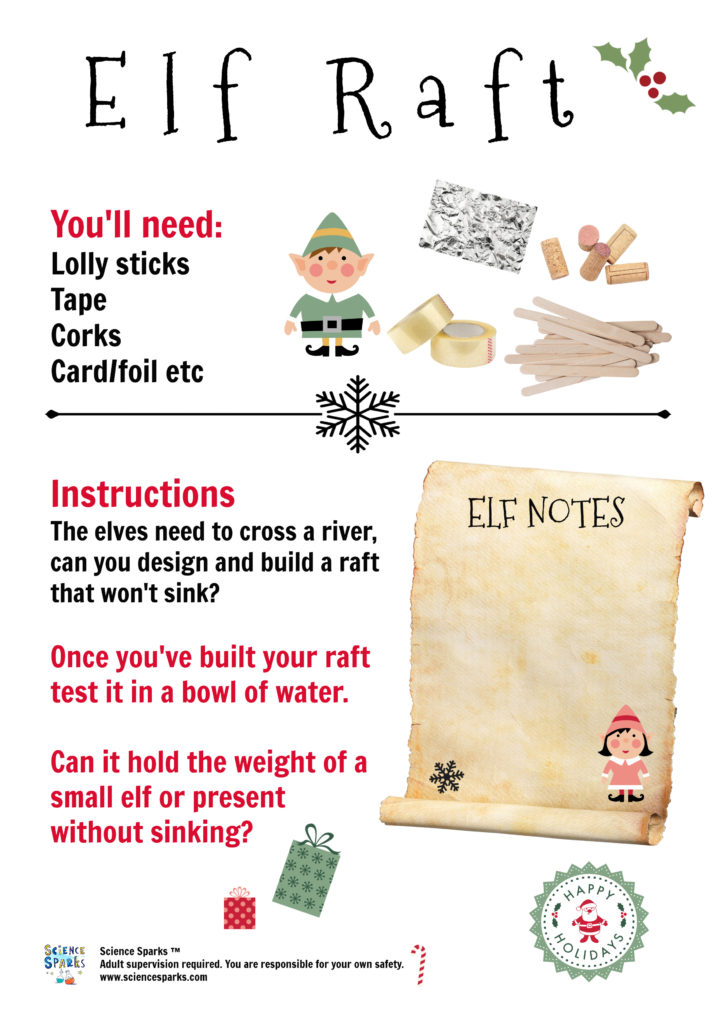 Hot Chocolate and Candy Canes
Is there anything more Christmassy than a minty hot chocolate?
In this activity children can time how long their marshmallows take to melt in a hot chocolate and find out what happens to a candy cane used as a stirrer.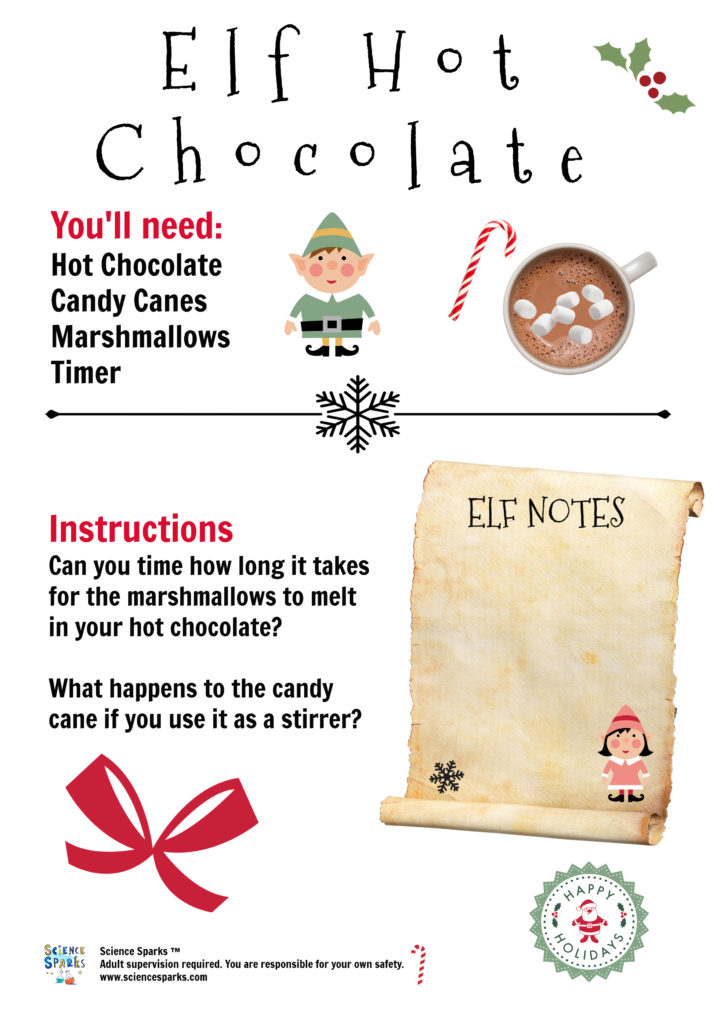 More Elf Ideas
Add some crafts to the advent fun with these gorgeous elf cups from Fireflies and Mudpies.
Try my elf STEM challenges with FREE printable challenge cards.
Red Ted Art has a super cute moving elf puppet.
Rainy Day Mum has even more elf ideas to share too!