Do you know you can make frost appear on the surface of a metal can using just ice, water and salt? We used the power of science to make our very own Frosty the Snowman!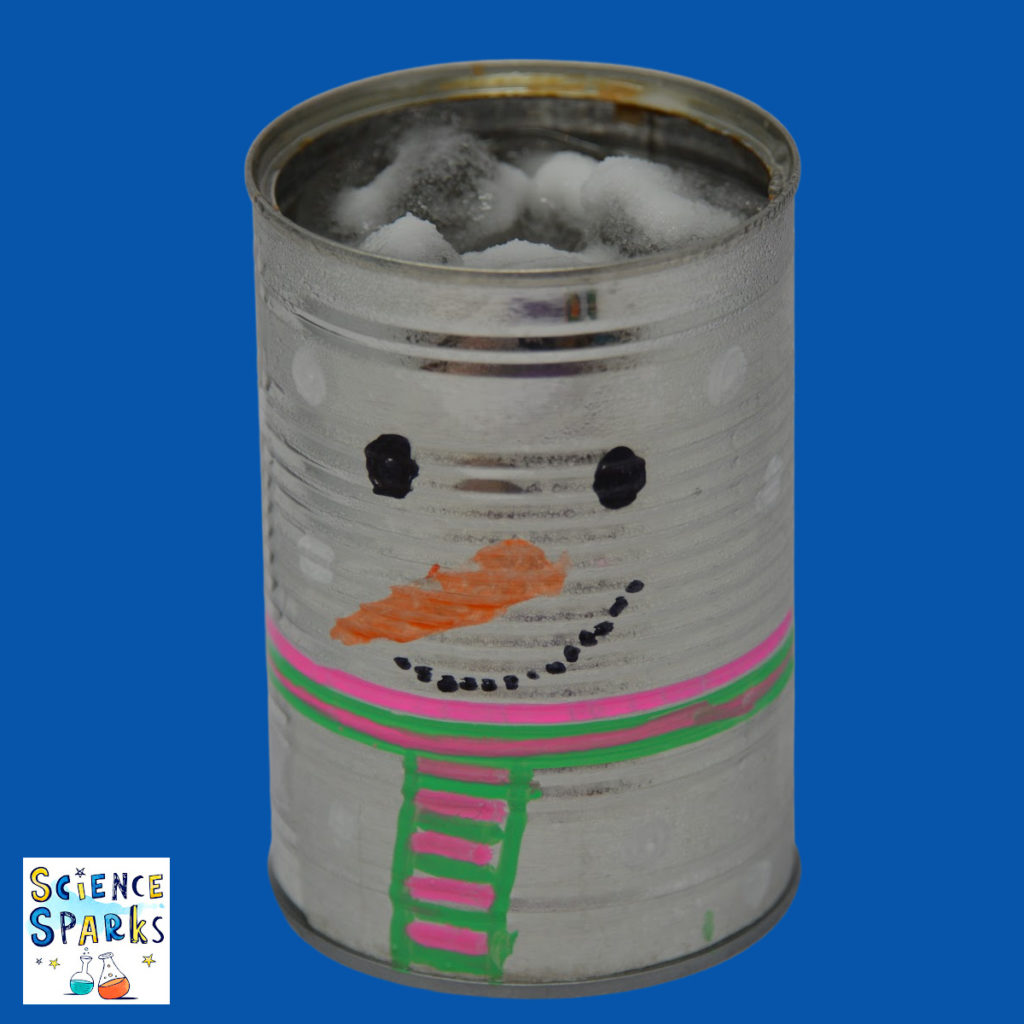 This is a brilliant winter science experiment and can be decorated however you want. My children LOVED watching the frost appear.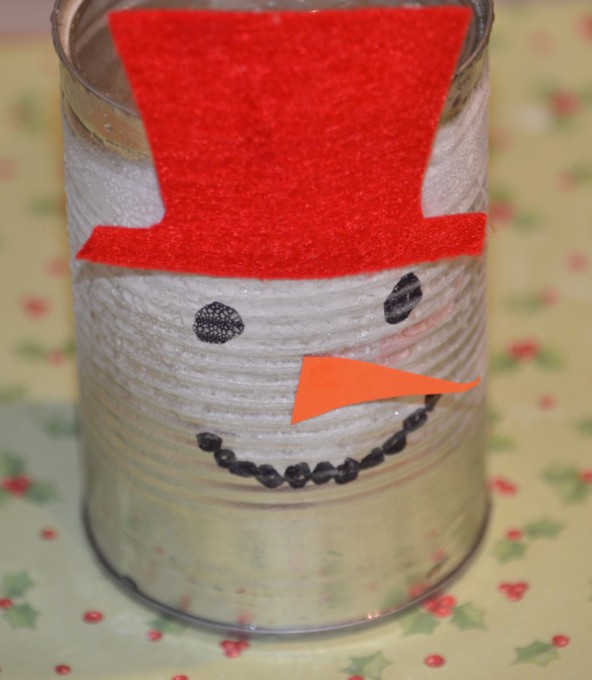 How to make a Frosty the Snowman – Frost on a Can
A clean and empty tin can
Crushed ice
Water
Salt
Timer – optional
Fill the tin can about half full with ice and add a little water and a couple of tablespoons of salt.
Wait and watch the frost form.
More ice and salt experiment ideas
Try comparing how fast the frost forms on two cans using ice cubes and crushed ice. Which would you expect to be faster, and why?
Remember that to make this a fair test; you should only change one variable ( ice crushed/not crushed ) and keep everything else ( amount of ice, water, salt, size of can ) the same.
What is frost?
The air around us holds a lot of water, called water vapour. We can often see this water vapour when it condenses on windows, cars, grass and cobwebs. We call this dew. Cold surfaces generally cause water vapour to condense, which we see as water droplets on surfaces. If the surface is very cold (below the freezing point of water,) the condensed water vapour freeze; this is frost!
Why does salt melt ice?
In our experiment, we filled a can with ice and water. The temperature of the icy water would have been around 0°C. However, the icy water mixture needs to be much colder for frost to form, which is why we add salt.
Salt lowers the freezing point of ice, which makes the ice melt. To do this, it draws heat from the surroundings. In this case, the salt reduced the temperature on the surface of the can to below freezing point, which caused water vapour in the air to condense and freeze on the can.
What is freezing point depression?
Freezing point depression is when a substance lowers the freezing point of water. In this case, the salt lowers the freezing point of water, making the ice melt.
More Winter Science Experiments for Kids
Try one of my easy ice experiments. Go ice fishing, paint on ice and make icy decorations.
Try one of my easy Christmas science investigations or download my FREE Christmas eBook.
This winter snowstorm in a jar is brilliant from A Dab of Glue Will Do.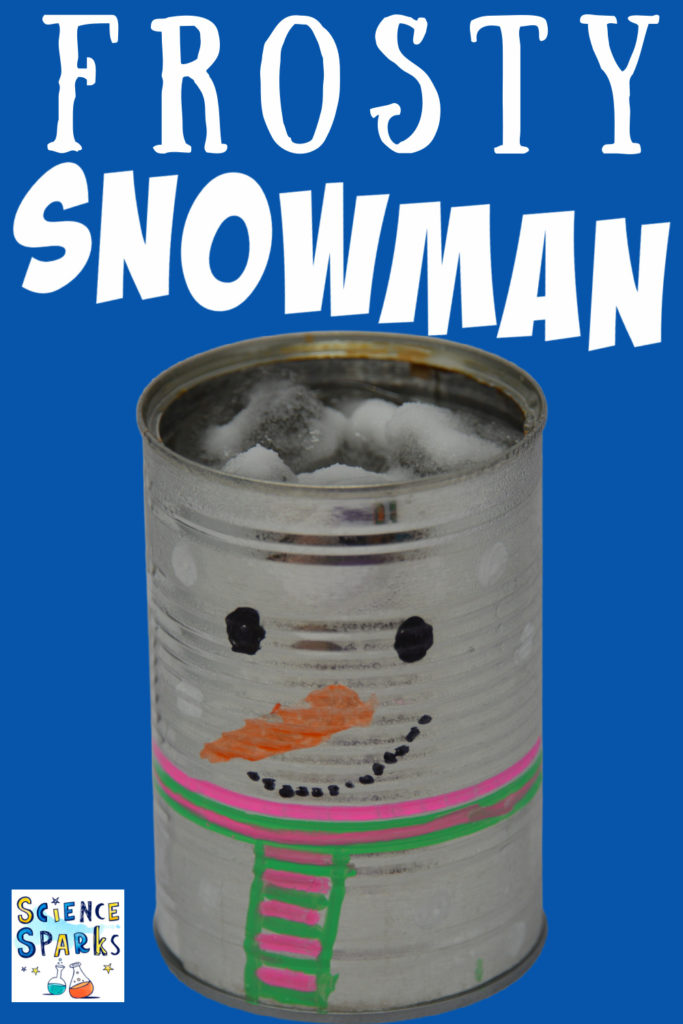 Last Updated on January 30, 2023 by Emma Vanstone