These simple boat themed STEM challenges are easy, fun and great for all ages.
The challenges work brilliantly for older children who can use them to practise setting up an investigation correctly and can be simplified for younger children who might like a pirate or underwater theme!
Choose a challenge, design and build your boats and then start testing!
Older children can experiment with motors ( remember to cover the battery to keep it dry ). While younger children might find foil or recycled boats easier to make.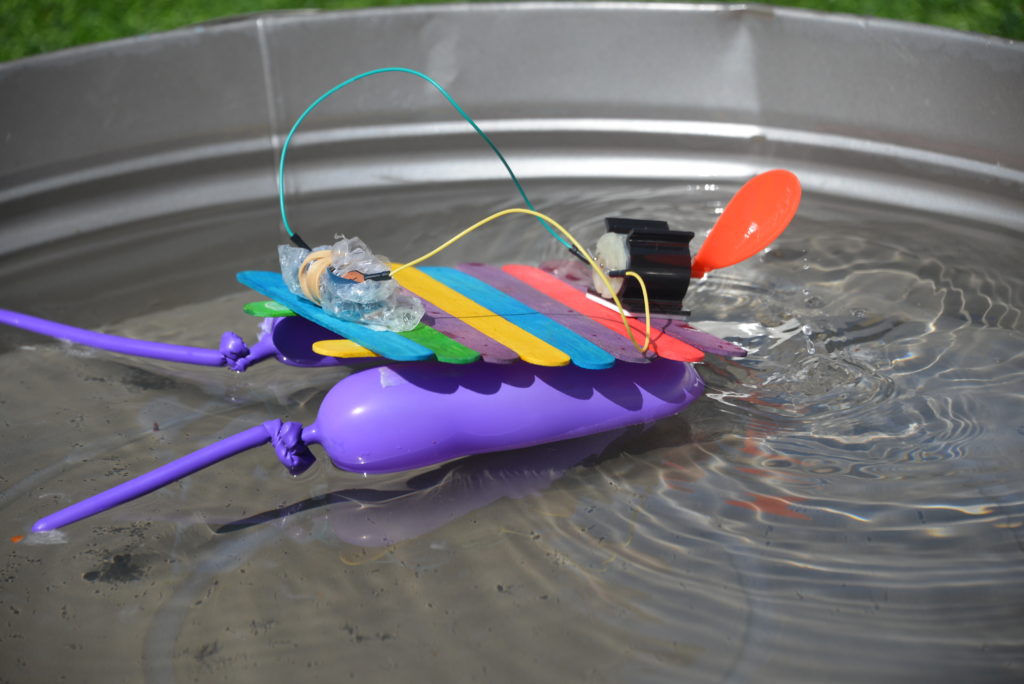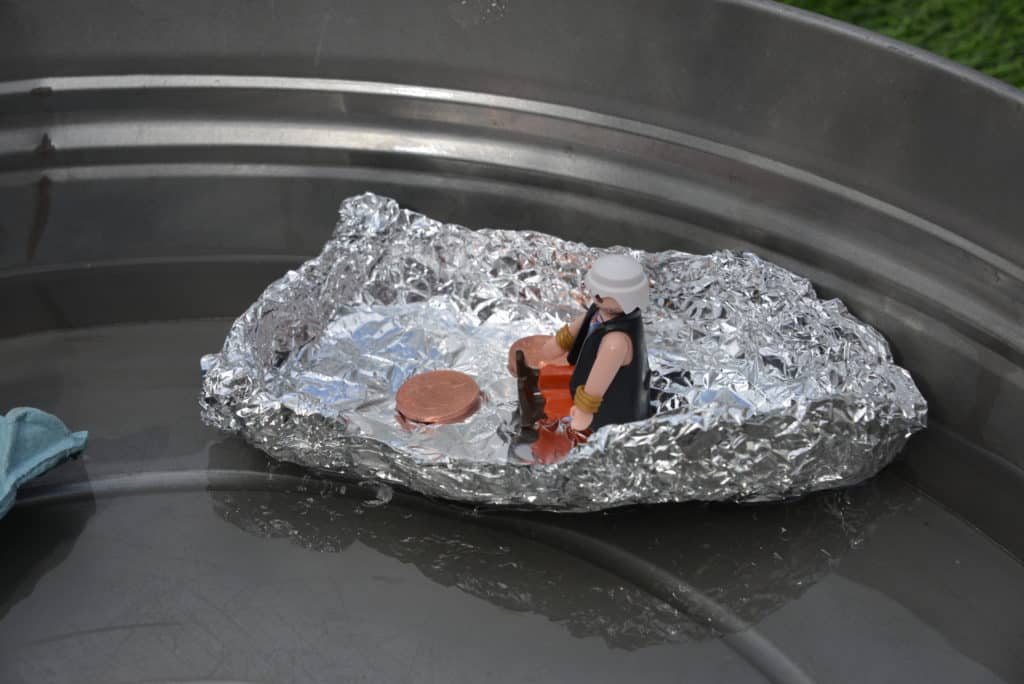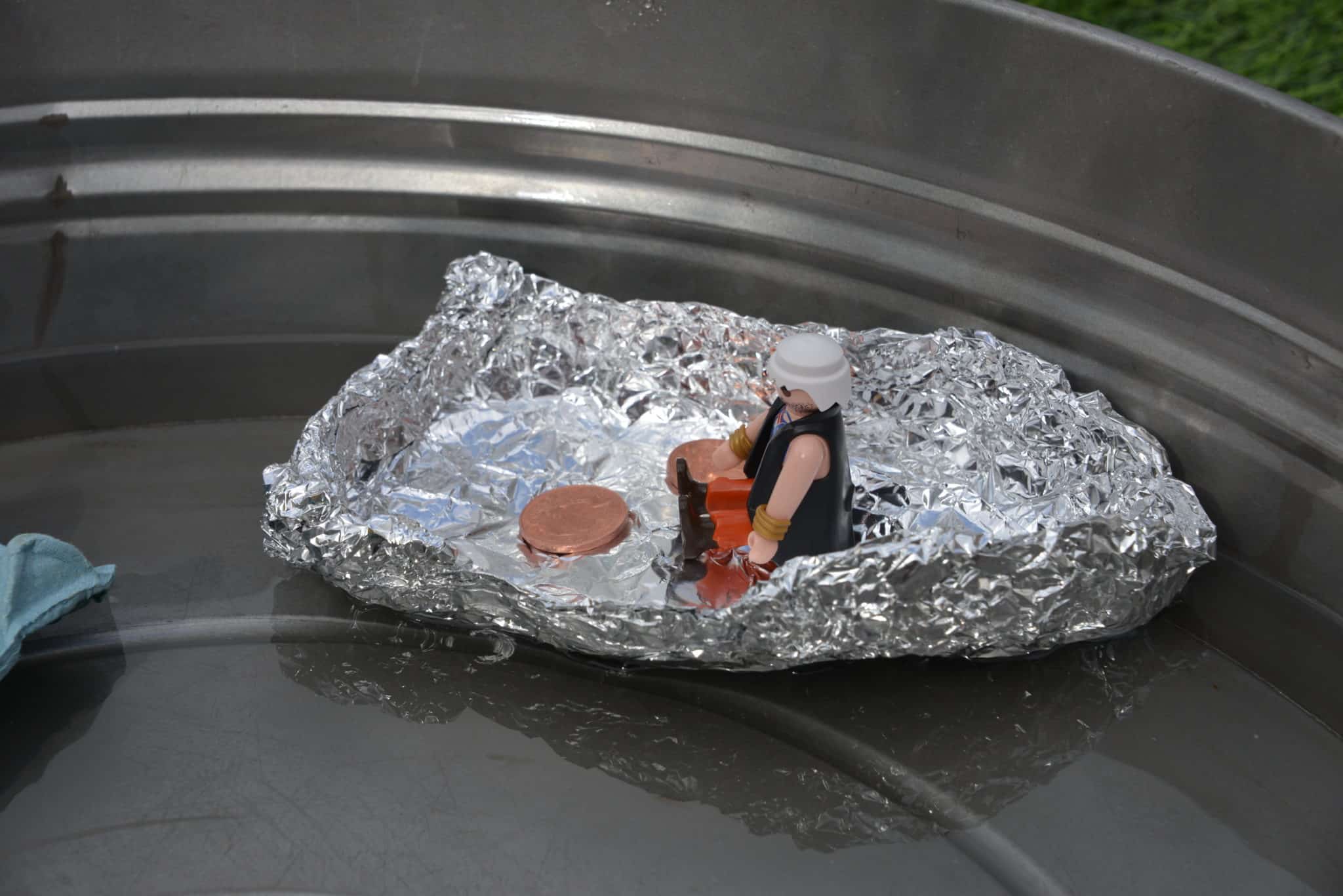 Boat STEM Challenge Investigation Ideas
These obviously depend on the type of boat you've made, but are a good starting point for any investigation.
Boat STEM Challenge 1
Does the boat float? Fill a container of water and test to see if the boats float. If they don't float try adding corks or long balloons to the bottle or change the shape.
Boat Challenge 2
How many coins/small figures can the boat hold?
A simple twist to this challenge is to add the coins to one end then all in the middle and then spread them out.
Boat Challenge 3
How long does the boat take to cover a set distance?
You'll need a boat with power for this challenge. The elastic band powered boat is probably the easiest to make and use.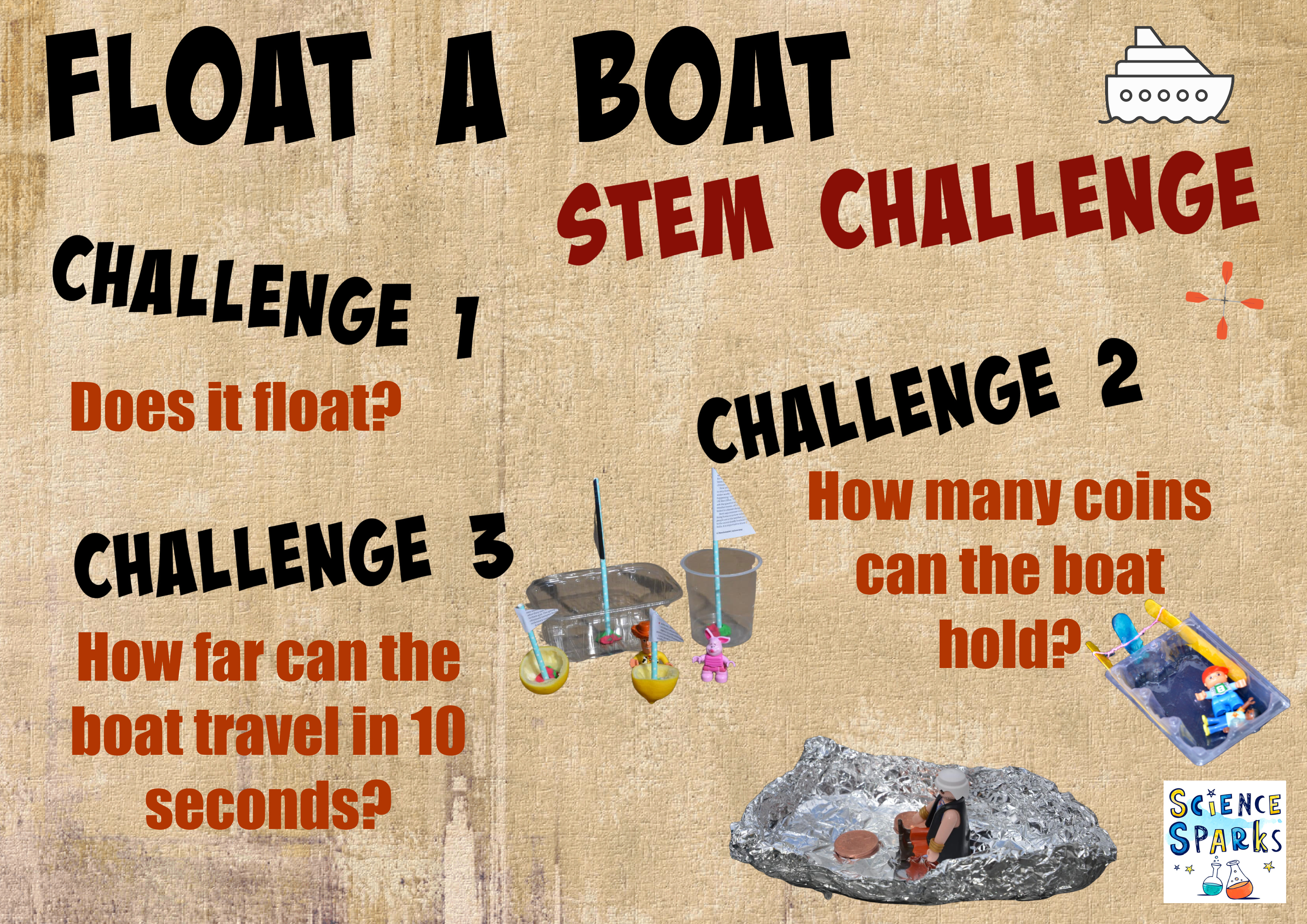 Build a Boat STEM Challenge
More boat themed STEM challenges
Science Kiddo has some brilliant straw boats to try.
Kids Craft Room has some beautiful stick boats with sails.
Life with Moore Babies has some fantastic balloon boats. These look like they would definitely win the speedy challenge!
Get the FREE printable pack
Float A Boat STEM challenge printable pack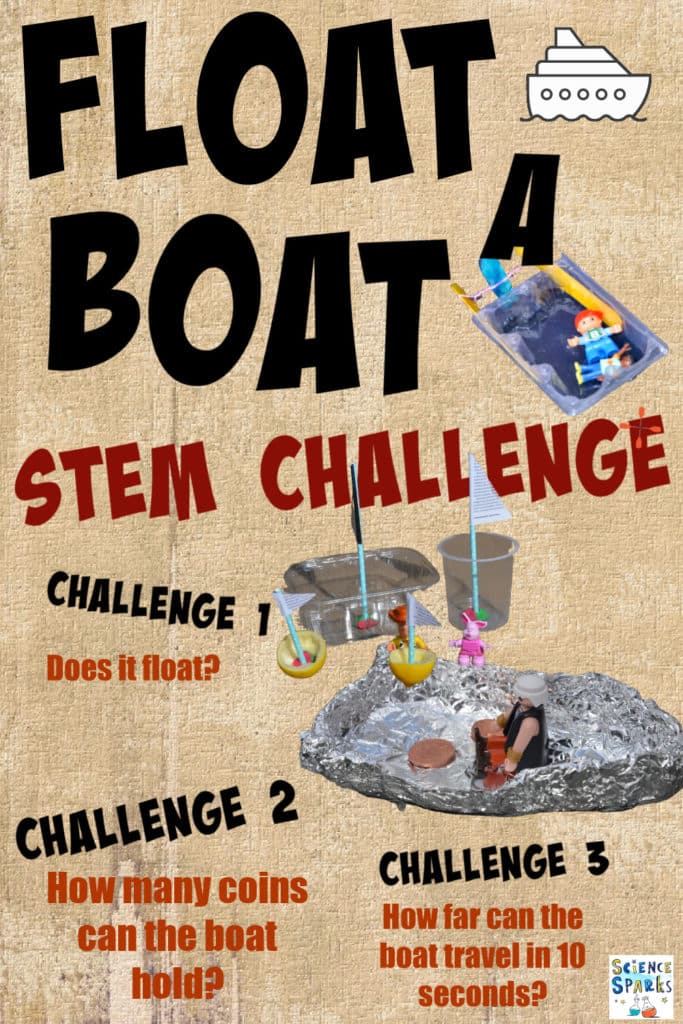 Last Updated on September 7, 2022 by Emma Vanstone