We've been busy finding lots of fun uses for Hexbugs recently and these easy moving Ninjas and Minions have become a firm favourite to show friends and experiment with.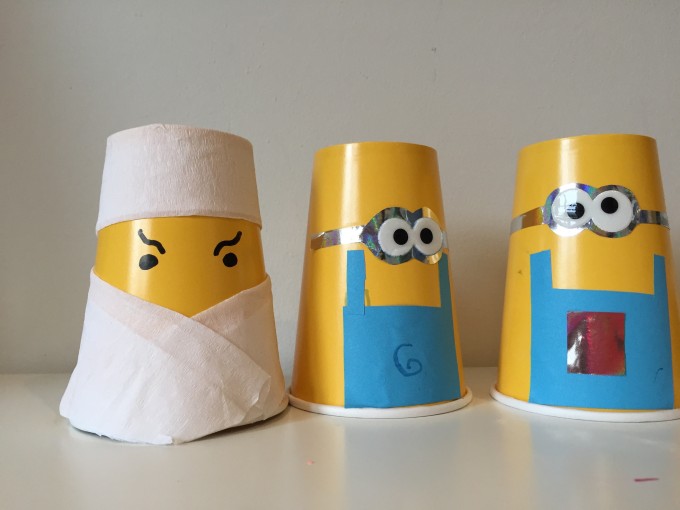 Materials
Paper or plastic cups
Decorations
White tack
Hexbug
Method
Decorate your cup. We've made Minions, Hexbugs and Rabbits, but you could make anything!
Place a small amount of white tack inside the cup and attach a Hexbug to it.
Turn the Hexbug on and watch what happens.
Extension tasks
Try adding two Hexbugs, or how about putting them on the side instead of the top ( bottom ) of the cup.
Can you predict what will happen and test your predictions?
What happens if you change the surface? Are they less or more noisy?
We are super pleased to have our Moving Ninjas featured over on Red Ted Art's YouTube Channel this week too as part of her fabulous Women on YouTube feature, do go and check out her extra special guests and see how we made our Moving Ninjas. We've been following along and loving the crafts and creations.
If you liked this activity we'd love you to follow us on Facebook for lots more inspiring science experiments and activity ideas.

Last Updated on January 25, 2016 by Emma Vanstone